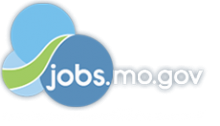 Job Information
Air National Guard Units

MEDICAL ADMINISTRATIVE OFFICER (TITLE 32)

in

Whiteman AFB

,

Missouri
Summary
AMENDMENT THIS IS A NATIONAL GUARD TITLE 32 EXCEPTED SERVICE POSITION. This National Guard position is for a GS-0301-12 MEDICAL ADMINISTRATIVE OFFICER (TITLE 32), Position Description Number D1718000 in FAC 511400 and is part of the MO 131st Bomb Wing. APPOINTMENT FACTORS: This is a Permanent Excepted Service position. This is a non-bargaining unit position. THIS VACANCY ANNOUNCEMENT IS AMENDED TO CHANGE THE CLOSING DATE TO 23 FEBRUARY 2021.
Responsibilities
Directs the overall management of medical support for the Air National Guard installation to include tenant unit(s) and GSU(s).
Ensures medical capabilities support the federal mission of expeditionary medical operations worldwide and state mission of medical response for homeland security and other state medical missions as directed.
Provides medical management and advisory services that contribute substantially to the plans, policies, decisions, and objectives of senior management.
Directs Information Management activities within the Medical Group, formulating and interpreting medical policy based on regulatory requirements.
Directs work to be accomplished by the base medical and bioenvironmental programs, ensuring each is developed and implemented according to applicable regulations.
Sets priorities and prepares schedules for completion of work. Reviews, accepts, amends or rejects work.
Analyzes, evaluates, monitors and reports Individual Medical Readiness (IMR) for Wing, tenant unit(s) and GSU personnel.
Ensures the installation maintains a strong viable human weapons system force fit for worldwide deployability.
Directs, plans, develops, publishes, and implements policies and procedures within the established controls of higher command echelons.
Implements the medical portion of the Designed Operational Capability (DOC) Statement of the unit.
Ensures the Medical Group is organized, trained and equipped for any state or federal contingency to include global contingency deployment.
Develops and implements unit plans for execution of deployments in support of the USAF Air Expeditionary Force (AEF) requirements and contingency objectives to meet USAF and Joint Chief of Staff (JCS) goals.
Serves as the installation's technical advisor regarding ANG medical capabilities related to "Homeland Defense" (HLD) and Military Support to Civil Authorities (MSCA).
Oversees all directed Federal, state, local and regional planning, training, and exercising of the unit's support of MSCA and the unit's development and maintenance of the Emergency Management Plan (EMP).
Serves as the installation subject matter expert and problem solver for medical and dental health benefits regulated and outlined by the National Defense Authorization Act and through the Office of the Assistant Secretary of Defense, Health Affairs.
Performs other duties as assigned.
Requirements
Conditions of Employment
Qualifications
MILITARY REQUIREMENTS: Compatible military grade and assignment required prior to the effective date of placement. This is an Excepted Service position that requires membership in a compatible military assignment in the employing state's National Guard. Applicants who are not currently a member of the National Guard must be eligible for immediate membership. If you are not sure you are eligible for military membership, please contact a National Guard recruiter at 1-800-864-6264 prior to applying for this position. Selected candidate will be required to be in a compatible military assignment prior to effective date of placement. Selected candidate must be AFSC qualified within 12 months from date of appointment. Maximum Military Grade - Maj (O-4) Minimum Military Grade - 1st Lt (O-2) Officer - AFSC 41AX Supervisor must verify that selected individual occupies a compatible military position. Technicians will not be militarily senior to their full-time supervisor or wage leader (grade inversion). GENERAL EXPERIENCE: Must possess experience, education or training which provided you with general knowledge of the principles of organization, management and administration. GS-12 SPECIALIZED EXPERIENCE: Must possess 36 months of specialized experience which demonstrates your ability to direct and manage medical administrative functions including medical support, medical operations, force health management and protection, healthcare management and related health applications. The specialized experience must also indicate thorough knowledge of strategic management objectives and policies to develop guidance on techniques for effective implementation and operation of a Wing medical program; medical information management systems; fiscal management to include basic budgeting and accounting processes; and patient administration. Must currently possess or have held AFSC 41AX.
Education
Additional Information
If you are a male applicant who was born after 12/31/1959 and are required to register under the Military Selective Service Act, the Defense Authorization Act of 1986 requires that you be registered or you are not eligible for appointment in this agency (https://www.sss.gov/RegVer/wfRegistration.aspx). If you are unable to apply online or need to fax a document you do not have in electronic form, view the following link for information regarding an Alternate Application.