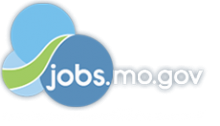 Job Information
ICL

Vendor Quality Assurance Coordinator

in

Webster Groves

,

Missouri
Vendor Quality Assurance Coordinator
Date: May 26, 2021
Posting End Date: June 11, 2021
Location:
Webster Groves, MO, US, 63119
Company: ICL Specialty Products Inc
Job Description
ICL is a leading global specialty minerals and specialty chemicals company that creates impactful solutions for humanity's sustainability challenges in global food, agriculture and industrial markets. ICL leverages its unique bromine, potash and phosphate resources, its passionate team of talented employees and its strong focus on R&D and technological innovation to drive growth across its end markets. With approximately 11,000 employees worldwide, ICL operates mining and production sites located in Israel, Europe, North and South America and China which are supported by worldwide distribution and supply chains. Due to strong synergies between its business units and their mutual support, ICL benefits from its advantageous size, geographical spread and operational flexibility. With a culture based upon leadership, innovation and sustainability, ICL is well positioned to be an Employer of Choice within the communities in which we operate.
I'm interested! What will I get to do in this position?
As the Vendor Quality Assurance Coordinator, you will support ICL Quality and Food Safety in the approval, qualification and control of suppliers/ vendors and purchased goods. You will facilitate compliance to applicable internal and external requirements. In this position, you will work in a fast paced and dynamic environment where taking initiative and collaborating cross-functionally are critical for success. In this role, you will work in close partnership with Quality, R&D, Operations, GPO and HERA.
The Vendor Quality Assurance Coordinator is responsible for the documentation structure and performing the necessary tasks to maintain the Vendor Assurance program. Responsible for the receipt, maintenance, archive, retrieval, and distribution of all related documentation.
Review and approve supplier documentation and material performance and manage follow-up activities for improvement

Coordinate periodic supplier performance reviews, audits and provide input/recommendation to reevaluate supplier status

Evaluates, plans, and leads the Supplier Quality work, approves new vendors and project corrective action commitments, and follows up to assure effective implementation

Manage 3rd Party Testing Program, Certifications, Audits and CAPAs. Assess, report, track and trend results

Draft updates to Vendor Quality Assurance procedures and conduct reviews to finalize procedures

Maintain and update the Approved Supplier List; including: Initiating supplier audits

Manages vendor documentation in SharePoint

Other duties assigned by Management, including representing the department in corporate level initiatives
What skills and experience do I need to be successful in this role?
Proven oral and written communication proficiencies required

5+ year experience in quality or auditing roles

2+ year experience with regulatory standards (US requirements)

Superior inter-personal skills

Capacity to build relationships internally & externally

Understanding of ICL products and manufacturing processes.

Demonstrated ability to work independently with minimal supervision

Ability to adapt and manage effectively in a changing environment

Ability to act as a bridge for business and technical requirements
What will set you apart:
Bachelor's degree

Lead Auditor Training (ISO 9001/GFSI or equivalent) experience

Current Good Manufacturing Practices (cGMP)

Hazard Analysis and Critical Control Point (HACCP)

SAP experience
Job Level: 14
EEO-USA
Equal Opportunity/Affirmative Action Employer Minorities/Women/Veterans/Disabilities