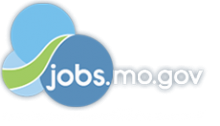 Job Information
LockerDome, Inc.

Junior Account Executive, Brand Partnerships

in

United States
LockerDome is an ad platform with a brain, designed specifically for performance-based advertising. The brain behind the platform is Neo, an in-house AI, which uses machine learning to process billions of data points and make intelligent decisions at lightning speed. Learn more at lockerdome.com (http://lockerdome.com.) .
As a Junior Account Executive on the Brand Partnerships team, you will be responsible for securing and maintaining new relationships with prospective advertisers. You?ll work closely with analysts and account managers to find solutions that maximize success for both LockerDome and its partners. Learn more at lockerdome.com/roi.
Your skills should include:- Track record of closing B2B sales deals- Prior experience with a CRM is preferred- Strong verbal and written communication- Strong business intuition- Process- and goal-oriented with a strong attention to detail- Ability to learn new skills and information sets quickly- Technical skills are a plus- Working knowledge of the performance-based marketing and digital media landscape is a plus
Responsibilities:- Generate and maintain a consistent sales pipeline - Find and close business opportunities with new and existing clients- Develop and communicate value propositions that align client goals with LockerDome's - Hit individual and team sales targets- Maintain clean recordkeeping of sales outreach and contacts in a CRM
Work from anywhere:We know world-class talent lives all over the country, so we?re proud to offer employees the flexibility to work remotely from anywhere in the U.S. Whether it?s your living room, an Airbnb, or one of LockerDome?s hubs in St. Louis or Austin, every employee can choose a work environment that best suits their lifestyle or mood.