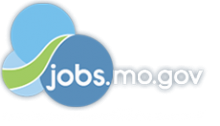 Job Information
FleishmanHillard

Vice President, Diversity, Equity + Inclusion, Talent Development

in

St. Louis

,

Missouri
Overview
If you are an innovator, persuasive communicator, collaborator and overall dynamic individual with a passion for and experience in diversity, equity and inclusion, this opportunity could be right for you.
FleishmanHillard, a global communications agency, has an immediate opening for a hands-on, experienced Vice President of Diversity, Equity and Inclusion to join our Talent Development team. This is an exciting opportunity to continue expanding on the Diversity, Equity and Inclusion (DE&I) momentum that is generating significant change and progress within the FleishmanHillard network. This dynamic role will sit in the Talent Development (Human Resources) team and partner with the global Chief, Diversity and Inclusion officer, DE&I taskforce groups and key stakeholders to create programming, influence change and advance conscious inclusion supporting the priorities of the agency. If this is speaking to you, please keep reading.
We believe a diverse team brings a wider range of personal and professional experiences and perspectives, and we recognize that diversity and inclusion benefit our agency, our clients, and the communities in which we work and live. To that end, we strongly encourage applications from women, people of color, members of the LGBTQ community, veterans, and individuals with disabilities.
Responsibilities
Lead our ambition to be aggressive and transparent in improving representation of diverse talent (we need a real driver…we hope it's you).

Establish and grow relationships with key stakeholders to fulfill the vision of the Diversity, Equity & Inclusion plan (we are a highly networked and collaborative global organization so interacting across all levels is the tip of the iceberg).

Collaborate with the Talent Acquisition team and Talent Development Business Partners on driving progress on shared recruiting and retention strategies that align with the DE&I plan (we are a fun group and eager to support this important role).

Develop metrics for DE&I hiring, retention and employee sentiment that ladder up to key metrics and goals (who doesn't like numbers, especially when they help to tell the story).

Works in partnership with CDIO and Chief Talent Officer to manage annual global DEI survey and results

Partner on training/development career pathing and compensation benchmarking for our diverse population (this is some of the cool HR stuff that's integrated in this role).

Partner on key initiatives that drive awareness, engagement and fosters a culture of inclusion (we are changing the agency, one bias at a time).

Establish and directs the mission and purpose of the employee resource groups (ERGs) (we told you above, we are all about networking with people).

Review and develops policies that align and support the vision and mission of the DE&I plan and the company's values (hmmm…the operative word being policies, somebody's got to do it).

Navigate sensitive and confidential DE&I issues with care, empathy and insightfulness (this can be challenging, but we have a high EQ and will support you)

Manage junior level fellowship program (it doesn't get better than this).
Qualifications
Ideal candidate will have 10+ years of experience in human resources with specific experience creating and implementing diversity, equity and inclusion programs, ideally for client-service driven organizations.

Demonstrated success in leading, creating and driving diversity, equity and inclusion programs, particularly with dispersed and varied employee groups.

Experience advising and counseling senior leaders on DE&I issues.

Must balance strategic thinking with the hands-on ability to get projects done.

Strong ability to lead projects with a sense of urgency. Experience in a matrixed environment is highly preferred.

Effective written and verbal communicating skills, and skilled at presenting new ideas in a persuasive manner.

Adept at establishing and fostering global relationships across all levels.

Ability to establish and address priorities in a constantly moving environment. Strong self-starter tendencies with the ability to be flexible and decisive and adaptive to changing situations. The successful candidate will be able to make decisions, communicate clearly and promote confidence and trust – even in the midst of multiple distractions and time demands.

Strong grasp and understanding of the DE&I landscape, language and current events impacting and shaping DE&I. US and international experience preferred.

Experience and knowledge in human resources management and functions such as training and development, employment relations and compensation.

  
About  FleishmanHillard   
FleishmanHillard is part of the Omnicom Public Relations Group, a division of Omnicom Group Inc., and has more than 85 offices in 30 countries, plus affiliates in 43 countries. Our award-winning agency specializes in public relations, reputation management, public affairs, research and analytics, brand marketing, digital strategy, social engagement and content strategy. We've been named PRWeek's Global Agency of the Year and Best Places to Work; a "Standout Agency" on Advertising Age's A-List; the Human Rights Campaign's " Best Places to Work for LGBTQ Equality; the Human Rights Campaign's " Best Places to Work for LGBTQ Equality; and NAFE's "Top 50 Companies for Executive Women" for a decade. We're also more motivated by what we can give than what we receive, with a longstanding worldwide service commitment to support social inclusion in the communities in which we work and live. Visit us at  www.fleishmanhillard.com    
FleishmanHillard is an Equal Opportunity and Affirmative Action Employer. All qualified applicants will receive consideration for employment without regard to race, color, religion, sex, sex stereotyping, pregnancy (which includes pregnancy, childbirth, and medical conditions related to pregnancy, childbirth, or breastfeeding), gender, gender identity, gender expression, national origin, age, mental or physical disability, ancestry, medical condition, marital status, military or veteran status, alienage, citizenship status, sexual orientation, genetic information, or any other protected class under federal, state, or local laws. 
Please do not contact the office directly to apply – only resumes submitted through this website will be considered. If you need assistance reviewing career opportunities or completing an application, please call 314-982-6283 or email ourcareers team (careers@fleishman.com) .
Job Locations US-CA-San Francisco | US-IL-Chicago | US-MO-St. Louis | US-NY-New York
ID 2020-4590
Position Function Human Resources/ Talent Development
Job Classification Full Time