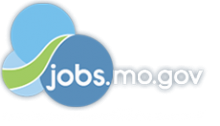 Job Information
Grant Thornton LLP

Valuation and Modelling Associate - Summer 2021

in

St. Louis

,

Missouri
Who is Grant Thornton?
Grant Thornton is a collaborative, entrepreneurial firm on the move! As part of a dynamic, global organization of more than 40,000 people serving clients in more than 100 countries, we have the agility and focus it takes to be a leader.
Founded in Chicago in 1924, Grant Thornton LLP (Grant Thornton) is the U.S. member firm of Grant Thornton International Ltd, one of the world's leading organizations of independent audit, tax and advisory firms. Grant Thornton has revenue in excess of $1.56 billion and operates 58 offices across the United States with more than 565 partners and 8,000 employees
Grant Thornton works with a broad range of publicly and privately held companies, government agencies, financial institutions, and civic and religious organizations. Core industries served include construction, real estate, hospitality & restaurants, consumer and industrial products, energy, healthcare & life sciences, financial services, not-for-profit, private equity, and technology, media, entertainment & telecommunications. Grant Thornton focuses on serving dynamic organizations that pursue growth holistically – whether through revenue improvement, leadership, mission fulfillment or innovation.
We are committed to capitalizing on our strengths and serving dynamic organizations that share our values and drive. Our global values of collaboration, leadership, excellence, agility, respect, and responsibility ("CLEARR") guide our behaviors and fuel our ambition to be the firm that makes a difference every day.
We provide companies with the guidance that they need to help run their businesses, establish robust internal controls, use information effectively and improve performance. These services include compliance, consulting services, information technology solutions, forensic accounting and investigative services, recovery and reorganization, tax preparation, and valuation, to name a few.
Position Summary:
** Grant Thornton's Valuation & Modelling professionals are progressive thinkers who provide value added solutions to solve complex client problems centered around value, expedite the transaction process and realize value for our clients. Our advisory practice creates holistic solutions delivered by innovative, curious professionals who bring technical depth and industry insight to our clients. Specific offerings include: investment value and business modeling; outsourced corporate development; M&A advisory; valuation for financial reporting and tax; corporate advisory and interim management; capital asset solutions; and IPO preparation.
Spotlight on Valuation & Modelling
Our valuation services help companies identify, understand, manage and maximize organizational value through: * Investment value analysis * Financial reporting valuation and reserve analysis * Fairness opinions * Tax planning and compliance * Merger and acquisitions * Purchase price allocations * Complex financial instruments valuation and reporting * Tangible asset valuation * Fresh start accounting valuation * Ongoing impairment testing of acquired assets * Board services with a focus on M&A transactions, distributions, liquidations, reorganizations, bankruptcies, spinoffs, or taxable sales of stock or assets
Why become a Valuation & Modelling Associate?
As a Valuation & Modelling Associate, your primary responsibility will be executing high quality projects and services from beginning to end under the supervision of experienced Valuation & Modelling leadership. Associates are expected to aid project teams with deliverables, perform detailed financial analysis, and build strong working relationships with clients. In addition, as a Valuation & Modelling Associate, you will focus on continuously developing your technical and professional skills to grow and expand your role in the Valuation & Modelling practice. Throughout engagements Valuation & Modelling Associates will:
Gain an understanding of client operations, processes and business objectives and utilize that knowledge to add value on Valuation & Modelling engagements
Perform market company and industry research in connection with ongoing engagements and business development activities
Perform detailed financial analysis and interpret various financial and operational information
Assist with engagement administration including engagement set up
Work closely with the project team to promptly resolve client issues
Perform professional business and tangible and intangible asset valuations.
Oversee and perform data- and document-intensive financial analysis and modeling/projections, economic and statistical analysis, valuation analysis, and industry research.
Oversee and perform research related to engagements as well as document management, referencing from source documents to analysis, and file preparation.
Write opinion letters and reports.
Maintain active communication with clients to manage expectations, ensure satisfaction, make sure deadlines are met, and lead change efforts effectively.
Maintain active communication with engagement team regarding interim and final deadline, percent of completion, etc.
Other duties as assigned
*What are we looking for in aValuation & ModellingAssociate? * * *
Interested candidates should display an affinity for learning and problem-solving skills as well as have the adaptability to work cross-functionally within the Valuation & Modelling practice. Interested candidates should be self-starters and should demonstrate strength in or a desire to build skills related to Grant Thornton's core values of: Collaboration, Leadership, Excellence, Agility, Respect and Responsibility.
Qualifications * Bachelor's, MBA or Master's degree in Accounting, Finance, Business, Economics and related fields * Major and overall minimum GPA of 3.0/4.0 * Willingness and ability to work additional hours and travel to various client sites (as needed)
Skill Requirements: * Excellent analytical, communication (written and verbal) and interpersonal skills * Strong technical aptitude and problem-solving skills * Effective project and time management skills for handling multiple priorities and simultaneous projects * Enthusiasm to learn through a combination of structured, on-the-job and self-directed training * Ability to work efficiently and effectively in a team environment * High level of expertise with computer skills including Microsoft Excel, PowerPoint, Access and Word * Highly analytical with expertise in financial analysis and modeling, econometrics, statistics, and regression analysis. * Desire to pursue applicable professional certifications (e.g. CPA, ASA, CFA, CVA, ABV, AVA CIRA, CTP, CDBV, PMP or CSCP) *Training: * Grant Thornton provides both local and national training programs related to an individual's job responsibilities. We are committed to ongoing professional development and we encourage individuals to attend outside training seminars.
Benefits: Grant Thornton LLP offers an outstanding opportunity for career growth and development, an attractive compensation and incentive program, generous benefits including immediate participation in our 401(k) plan, and a flexible work environment that offers individual enrichment opportunities in a team environment.
It is Grant Thornton's policy to promote equal employment opportunities. All personnel decisions, including, but not limited to, recruiting, hiring, training, promotion, compensation, benefits and termination, are made without regard to race, creed, color, religion, national origin, sex, age, marital status, sexual orientation, gender identity, citizenship status, veteran status, disability or any other characteristic protected by applicable federal, state or local law.
Title: Valuation and Modelling Associate - Summer 2021
Location: MO-St. Louis
Requisition ID: 047876