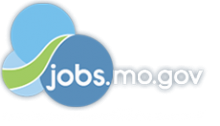 Job Information
FM Global

Underwriter II

in

St. Louis

,

Missouri
Overview
FM Global is one of the world's largest commercial and industrial property insurance and risk management organizations specializing in property protection. More than one out of every three Fortune 1,000 companies, as well as leading international corporations, benefit from FM Global's superior financial strength, policy coverage, risk management skills and extensive expertise in loss prevention engineering and research.
Ranked 447 on the FORTUNE 500 list of America's largest companies, FM Global employs more than 5,400 employees worldwide, including 1,900 loss prevention engineers.
We will share FM Global's nearly two centuries of knowledge and experience with you. We will provide you with opportunities to work hands on with some of the world's most influential organizations, helping them understand risk and protect their assets. We will provide the resources for you to build a career with a Fortune 500 Company that puts employees first. To do so, we rely on a dynamic, culturally diverse group of employees, working in more than 100 countries, in a variety of exciting roles.
This position is accountable for developing underwriting, relationship and engineering skills while providing assistance to the Account Manager, primarily on underwriting issues.
Individuals in this position will complete all necessary training in underwriting, engineering, relationships, client servicing and sales as outlined in a specific development plan. It is expected that people in this position will develop the skills, experience, and knowledge to ultimately transition into an Account Manager, Senior Underwriting Specialist or Sales position, typically by going through the Underwriter II position.
Responsibilities
Provides assistance to Account Managers in handling underwriting details such as line setting, reinsurance needs and placement, MFL studies, rating and pricing, analysis of coverage's, terms and conditions, value analysis and certificates of insurance.
Gains and maintains a good knowledge of the underwriting guidelines, policy terms and conditions, profitability analysis and pricing to assist the account manager in program analysis and design.
By working with the Account Manager on program structure and line setting, gains an understanding of FM Global's capacities and the use of the reinsurance placement and documentation practices.
Assists the Account Manager in account servicing activities including preparing for internal and external meetings, presentations, proposals to begin developing account management and effective presentation skills.
Utilizes relationship skills to identify clients' operating strategies and business goals as well as identify strategic players to develop client servicing plans under the guidance of an Account Manager.
Learns loss prevention and control concepts, including how to read and utilize information from Risk Reports and utilize their knowledge to assist the Account Manager in exposure identification and analysis.
Qualifications
Bachelor's Degree or equivalent; engineering or business degree preferred. CPCU and/or ARM desirable.
• 2+ years insurance, financial industry, or FM Global engineering experience preferred.
• Strong analytical, problem solving, computer skills and attention to detail are required.
• Demonstrated above average ability in organization, problem solving, interpersonal communication, leadership and business savvy must be present.
talentbrewpixel.init({category:'icims', conversionevent:'ats-begin', job_id:'$T{Submittal}.$T{Job}.$F{JobID}'}); (https://jobs-fmglobal.icims.com/jobs/10359/underwriter-ii/job?mode=apply&apply=yes&in_iframe=1&hashed=1374632713)
Location US-MO-St. Louis
Job ID 2021-10359
# Positions 1
Work Location Works from an office location
Employee Type Regular
Category Client Service - Other