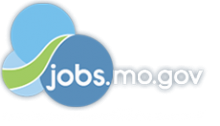 Job Information
Federal Reserve Bank

Training Support Analyst

in

St. Louis

,

Missouri
The St Louis Fed is one of 12 Reserve Banks serving all or parts of Missouri, Illinois, Indiana, Kentucky, Tennessee, Mississippi and Arkansas. The St. Louis Fed's responsibilities include: promoting stable prices and economic growth, promoting a sound financial system, providing payment services to financial institutions, supporting the U.S. Treasury's financial operations, and advancing economic education, community development and fair access to credit.
Overview
We are looking for an engaged, dynamicTraining Support Analystto become a part of our Learning Operations team. The team is responsible for the development, maintenance and ongoing operations of the national examiner learning programs within the Federal Reserve System. Our teams are comprised of staff from all 12 Reserve Banks and the Board of Governors, operate virtually and meet periodically in person to accomplish essential work.
You will report to a manager on the Learning Operations team, which oversees the operational and administrative support of the national learning programs. This team works directly with learners and instructors, produces live virtual sessions, and supports curriculum enhancement projects with the learning program teams.
Responsibilities
Support the instructor training program and ongoing scheduling processes
Identify, initiate, and influence work processes and efficiencies for internal team operations
Communicate with learners, instructors, and training contacts about upcoming courses
Provide facilitation for our live virtual sessions with learners and instructors, or other groups
Draft communication materials for external customer groups
Lead and/or collaborate on ad hoc analytical projects and provide accurate, concise results
Qualifications
Bachelor's degree or commensurate experience
2 years relevant experience in a related field (e.g., operations, training, project management or similar) and ability to:
Work in a collaborative, consensus-driven environment
Organize and handle multiple priorities and projects at one time
Set clear goals, create a plan for implementation, and lead projects to completion
Resolve problem situations of moderate complexity and escalate more complex problems, providing an overview and possible steps for resolution
Maintain solid working relationships in a virtual team environment
Fluent in Microsoft Office products including Skype, Teams, Webex, or other virtual collaboration tools
US Citizen or lawful permanent resident intending to become a citizen who meets certain other requirements.
Benefits
Our organization offersbenefitsthat are the best fit for you at every stage of your career:
Pension plan, 401K, Comprehensive Insurance Plans, Tuition Reimbursement Program, Onsite Wellness & Fitness Center, Backup Dependent Care (Child & Adult),and more
Ranked as the #2 Top Workplace in the St. Louis Region in 2020, the Federal Reserve Bank of St Louis is committed to building an inclusive workplace, where employees' diversity—in age, gender, race and ethnicity, sexual orientation, gender identity or expression, disability, and cultural traditions, religion, life experiences, education and socioeconomic backgrounds—are recognized as a strength. Learn moreaboutthe Bank and its culture; check out ourCareers Site.
The Federal Reserve Bank of St Louis is an Equal Opportunity Employer.
This position requires access to confidential supervisory information and/or FOMC information, which is limited to "Protected Individuals" as defined in the U.S. federal immigration law. Protected Individuals include, but are not limited to, U.S. citizens, U.S. nationals, and U.S. permanent residents who either are not yet eligible to apply for naturalization or who have applied for naturalization within the requisite timeframe. Candidates who are not U.S. citizens or U.S. permanent residents may be eligible for the information access required for this position and sponsorship for a work visa, and subsequently for permanent residence, if they sign a declaration of intent to become a U.S. citizen and meet other eligibility requirements.
In addition, all candidates must undergo a background check and comply with all applicable information handling rules, and all non-U.S. citizens must sign a declaration of intent to become a U.S. citizen and pursue a path to citizenship.
Organization: *Federal Reserve Bank of St. Louis
Title: Training Support Analyst
Location: MO-St. Louis
Requisition ID: 268078