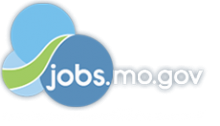 Job Information
Perspecta

Talent Manager

in

St. Louis

,

Missouri
Description
Every day at Perspecta , we enable hundreds of thousands of people to take on our nation's most important work. We're a company founded on a diverse set of capabilities and skills, bound together by a single promise: we never stop solving our nation's most complex challenges. Our team of engineers, analysts, developers, investigators, integrators and architects work tirelessly to create innovative solutions. We continually push ourselves—to respond, to adapt, to go further. To look ahead to the changing landscape and develop new and innovative ways to serve our customers.
Perspecta works with U.S. government customers in defense, intelligence, civilian, health care, and state and local markets. Our high-caliber employees are rewarded in many ways—not only through competitive salaries and benefits packages, but the opportunity to create a meaningful impact in jobs and on projects that matter.
Perspecta's talented and robust workforce—14,000 strong—stands ready to welcome you to the team. Let's make an impact together.
Perspecta has an immediate/upcoming need for a Talent Manager in Ft. Meade, MD or St. Louis, MO .
Perspecta is looking for an experienced Talent Manager to design and implement programs to attract, develop and manage the talent pool for our team of over 1,400 resources supporting a 10 year, $ 5B contract. This contract employs engineers and technicians across approximately 20 partner companies in the sustainment of a worldwide operation. The Talent Manager reports to our Program Manager and oversees our talent management activities for both Perspecta and our partner companies.
Responsibilities include:
Candidates must demonstrate success in managing complex projects and processes involving the talent management of large groups of people in a government contracting environment.

Candidates will have success influencing and guiding organizations not directly under their management as well as the ability to partner with customers to provide confidence in the program's ability to delivery and address customer concerns quickly and effectively.

Excellent verbal and written communication skills are required.

The best candidates will have built effective people management teams that ensure programs are staffed and trained to meet customer demands.

Experience in human resources and/or training is highly desired as is demonstrated and current experience supporting programs delivering technologically complex solutions.

All candidates must have a bachelor's degree in business or equivalent work experience.

Having a PMP designation would be an added bonus.

Must be a US Citizen and able to obtain a Top Secret clearance.

Ensuring the program maintains contractual staffing levels through strong retention programs

Partners with Talent Acquisition to ensure open positions are filled quickly with the right talent

Training program development and roll-out to meet current and future program requirements for process and technical services

Tracking employee engagement metrics such as; retention and turnover rates to stay ahead of issues before they develop into larger problems

Interaction with and presentations to the Government PM's and senior leadership (SES level), as required by the Program Manager, to effectively demonstrate our training and retention strategies in support of the contract.
Qualifications
Qualifications:
MINIMUM:

Bachelor's degree in Human Resources or 5 years relevant experience

Relevant experience with personnel management on projects of comparable complexity and scope.

Demonstrated experience successfully managing disparately located personnel.

Excellent verbal and written communication skills.

Experience with performance management procedures.

Hands-on experience implementing learning and development programs.

PREFERRED:

Demonstrated and current experience supporting programs delivering technologically complex solutions.

Additional certifications such as Chartered Institute of Personnel and Development (CIPD) or Senior Professional in Human Resources (SPHR).
Job: Business Planning
Primary Location: United States-Maryland-Ft. Meade
Other Locations: United States-Missouri-St. Louis
Schedule Full-time
Shift Day Job
Travel No
EEO Tagline Perspecta is an AA/EEO Employer - Minorities/Women/Veterans/Disabled and other protected categories
Req ID: 1683939