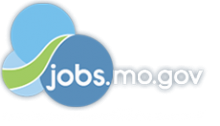 Job Information
Federal Reserve Bank

Supervisory Examiner

in

St. Louis

,

Missouri
The St Louis Fed is one of 12 Federal Reserve Banks. It serves all or parts of Missouri, Illinois, Indiana, Kentucky, Tennessee, Mississippi and Arkansas with branches in Little Rock, Louisville and Memphis. The St. Louis Fed's most critical functions include: promoting stable prices and economic growth; fostering a sound financial system, including through financial institution regulation; providing payment services to financial institutions, supporting the U.S. Treasury's financial operations, and advancing economic education, community development and fair access to credit. * * Overview
An opportunity exists for aSupervisory Examinerin the Safety & Soundness unit. As our Supervisory Examiner, you will report to an Officer and have direct responsibility for supervision of a portfolio of banks and bank holding companies. Additionally, you will coordinate staff development for a group of direct reports consisting of field examiners and oversee administrative responsibilities related to your assigned team, participate in key projects for the Division, the Reserve Bank and the Federal Reserve System. Supervisory Examiners also participate in field examinations, serve as subject matter experts and provide technical support and expertise as needed. * * Responsibilities * Serve as a mentor/coach for assigned staff members by providing timely feedback and candid advice. * Oversee the performance management process for assigned staff members and assess ongoing performance through the year by: o developing personal performance plans; o identifying key core competencies; o setting developmental objectives; o providing performance feedback; o documenting status and final performance reviews. * Work with the Training Coordinator and the Scheduler to schedule classes and ensure alignment of on-the-job experiences. * Direct the examination process for a portfolio of state member banks and holding companies through the scoping, scheduling, report review and performance feedback processes. * Communicate frequently with Division officers, management, and staff relaying supervisory issues identified and recommendations for supervisory action. * Regularly interact with other members of management to improve communication and dissemination of information to Unit staff. * Conduct outreach with bankers and state banking agencies to support supervision efforts. * Actively participate in S&S Field Management Group meetings to discuss function strategy, staff development, scheduling, personnel, and other Department issues. * Participate in salary administration including: merit increases, performance recognition awards and promotions. * Participate in District and System projects as needed.
Qualifications * Bachelor's degree in business or business-related field (finance, accounting, economics, etc.) or commensurate experience. * 7 years of related experience. * Commissioned examiner, with meaningful experience in banking supervision. * Demonstrated competencies related to understanding of business risks, banking principles, and banking laws and regulations. * Exceptional verbal and written communication skills. * Strong interpersonal, leadership, and people management skills. * Critical thinking skills, including sound judgment, conflict resolution, and the ability to juggle multiple tasks and priorities. * Demonstrated interest in coaching and mentoring staff and peers. * Excellent organizational skills and ability to focus on details. * Comfortable with use of computer-based tools, including Microsoft Office applications (Excel, Word, and PowerPoint). * Travel (25%) Benefits
Our organization offersbenefitsthat are the best fit for you at every stage of your career: * Pension plan, 401K, Comprehensive Insurance Plans, Tuition Reimbursement Program, Onsite Wellness & Fitness Center, Backup Dependent Care (Child & Adult),and more Ranked as a Top Workplace, the Federal Reserve Bank of St Louis is committed to building an inclusive workplace, where employees' diversity—in age, gender, race and ethnicity, sexual orientation, gender identity or expression, disability, and cultural traditions, religion, life experiences, education and socioeconomic backgrounds—are recognized as a strength. Embracing our diversity encourages employees to bring their valued perspectives to the table when generating ideas and solving problems, and promotes an environment where innovation and excellence grow. Learn moreaboutthe Bank and its culture; check out ourCareers Site.
The Federal Reserve Bank of St Louis is an Equal Opportunity Employer.
This position requires access to confidential supervisory information and/or FOMC information, which is limited to "Protected Individuals" as defined in the U.S. federal immigration law. Protected Individuals include, but are not limited to, U.S. citizens, U.S. nationals, and U.S. permanent residents who either are not yet eligible to apply for naturalization or who have applied for naturalization within the requisite timeframe. Candidates who are not U.S. citizens or U.S. permanent residents may be eligible for the information access required for this position and sponsorship for a work visa, and subsequently for permanent residence, if they sign a declaration of intent to become a U.S. citizen and meet other eligibility requirements.
In addition, all candidates must undergo a background check and comply with all applicable information handling rules, and all non-U.S. citizens must sign a declaration of intent to become a U.S. citizen and pursue a path to citizenship.
Organization: *Federal Reserve Bank of St. Louis
Title: Supervisory Examiner
Location: MO-St. Louis
Requisition ID: 264904