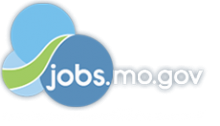 Job Information
Clearent Intelligent Processing

Staff Accountant

in

St. Louis

,

Missouri
Staff Accountant
St. Louis, MO

Type: Full-time

Min. Experience: Some Experience
Back to job listings
SUMMARY:
This position is primarily responsible for applying principles of accounting to perform daily general accounting duties, analyze financial information, and prepare financial reports by performing the following duties.
DUTIES AND RESPONSIBILITIES:
§ Compiles and analyzes financial information to prepare entries to accounts, such as general ledger accounts, documenting business transactions.
§ Performs monthly entries for client billings and adjustments.
§ Performs daily banking transactions with associated entries to accounts.
§ Analyzes financial information detailing assets, liabilities, and Income Statement accounts. Performs Balance Sheet reconciliations, client pricing verification and analysis, and Income Statement trending.
§ Audits contracts, pricing arrangements, 3rd party costs, etc.
§ Monitors compliance with generally accepted accounting principles and company procedures.
§ Reviews, investigates, and corrects errors and inconsistencies in financial entries, documents, and reports.
§ Perform other related duties as assigned by management
QUALIFICATIONS:
Accounting Degree

2-4 years of related experience and/or training

Microsoft Dynamins experience is a plus

Ability to demonstrate excellent detail orientation, critical thinking and analytical skills

Demonstrated judgment and decision-making ability
COMPETENCIES:
· Analytical--Synthesizes complex or diverse information; Collects and researches data; Uses intuition and experience to complement data; Designs work flows and procedures.
· Problem Solving--Identifies and resolves problems in a timely manner; Gathers and analyzes information skillfully; Develops alternative solutions; Works well in group problem solving situations; Uses reason even when dealing with emotional topics.
· Oral Communication--Speaks clearly and persuasively in positive or negative situations; Listens and gets clarification; Responds well to questions; Demonstrates group presentation skills; Participates in meetings.
Written Communication--Writes clearly and informatively; Edits work for spelling and grammar; Varies writing style to meet needs; Presents numerical data effectively; Able to read and interpret written information.