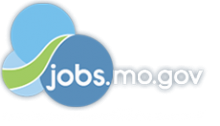 Job Information
JES Holdings

Staff Accountant

in

St. Louis

,

Missouri
ABOUT THE ORGANIZATION
Our vision is to create enduring value and enhanced quality of life in every community we serve.
Our purpose is to serve our customers by helping them achieve success. We strive to be one of the finest small companies in America by always putting our customers first. We place the highest priority on developing long-term relationships with clients and investors in the financial services and real estate markets to maximize profitable opportunities for all concerned. We will serve our clients and communities with integrity to maintain their trust and respect.
JES Holdings is the parent company to Affordable Equity Partners, Inc. (AEP); JES DEV CO, Inc.; Capital Health Management, Inc. (CHM); Fairway Management, Inc. (FWM); Fairway Construction, Inc. (FWC); and Prime Senior Living.
DESCRIPTION
Fairway Management, Inc. is a multi-state property management company specializing in the affordable housing market. The Company manages approximately 200 senior and multifamily tax credit and rural development across ten states.
The Staff Accountant applies company policies and control procedures with the preparation of monthly financial statements. This position is responsible for completing monthly general ledger reconciliations including balance sheet, income statement and cash flow statements. The Staff Accountant works with field staff each month to analyze the financial strength of each property.
Essential Functions:
Preparation of monthly financial statements including balance sheet, income statements and cash flow statements
Preparation and maintaining of fixed asset schedules for depreciable assets
Preparation of general ledger journal entries and account reconciliations
Reconciliation of property rent rosters to deposit records and monitoring of receivable/prepaid balances
Analyze monthly cash flow projections for variances between budget and actual figures
Assist with the annual audit and tax return related requests for tax preparers
Management of deposit accounts and accounts payable process
Assist with preparation and submission of annual property budgets
Responsible for annual reporting to governmental agencies

Assist with analytical projects for Controller and Executive Management

POSITION REQUIREMENTS

Bachelor's degree in Accounting/Finance or other relevant degree program

Minimum of 1 year experience in accounting preferred
Knowledge of basic accounting procedures and Generally Accepted Accounting Principles (GAAP)
General Ledger reconciliation experience preferred
Proficient in Microsoft Office applications
Ability to multi-task with excellent written and verbal communication skills
Must be able to meet assigned deadlines in a fast-paced, team environment
Title: Staff Accountant
Full-Time/Part-Time: Full-Time
Hours per week: 40
City, State: St. Louis, MO
Property Type: N/A