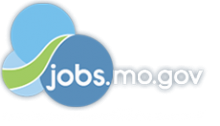 Job Information
IBM

Sr. Product Marketing Manager

in

St Louis

,

Missouri
Introduction
At IBM, work is more than a job - it's a calling: To build. To design. To code. To consult. To think along with clients and sell. To make markets. To invent. To collaborate. Not just to do something better, but to attempt things you've never thought possible. Are you ready to lead in this new era of technology and solve some of the world's most challenging problems? If so, lets talk.
Your Role and Responsibilities
Required locations: Austin, TX (preferred) or Raleigh, NC or New York, NY or Atlanta, GA
Startups are exciting. That's why we've never stopped. For over a century IBM has been a company of inventors and innovators. We power the most important industries on the planet
from the biggest banks to telecom to scientific research. Our IT infrastructure portfolio features the legendary Z mainframe, new AI-enabling servers and Gartner-ranked best in class Flash and Software Defined Storage. You may not know it but there's hardly a part of your daily life that isn't touched by an IBM Systems client.
You're a product marketing veteran with a strategic mind ready to form and roll out high-impact strategic initiatives. So, let's talk about what you'll do. At IBM Systems, you'll invent things. A new way to tell a story. A smarter strategy. Better ways of working. You'll be part of a top performing team who has fun, learns from failures and innovates every day. (You don't get to be 105 years old any other way.)
The IBM Systems team has first dibs on just about every cool pilot in the company. We're design thinkers who get to spend time honing new skills. We've changed the way IBM does marketing. Oh yeah, and we make mainframes – the Big Iron beneath the hood of just about everything big anyone's ever done with data – and all the data storage and software that it takes to build the next gen IT infrastructure that can think, learn, predict, and compete in the cognitive era. For most, the future is coming. At IBM Systems, we're already delivering it.
If you like the idea of working on a legendary brand – yes, the one that invented the typewriter, the personal computer, the mainframe, and put a man on the moon – then come create with us and help amplify our voice.
IBM Systems leads in transformation. What we do for our clients, we're doing for ourselves all the time: reinventing, learning what it takes to stay ahead of technological shifts and building what comes next. We're good at change because we've never been afraid of it. If you're the same, join us in our next big reveal.
About Your Role
The product marketing manager has a deep understanding of markets and buyers and will create and lead the Systems business unit's overall narrative, link across IBM connecting our story with other parts of IBM, specifically AI, Cloud, Data and Security, lead teams to uncover and capitalize on strategic opportunities and rapidly changing market conditions. This role is a critical fulcrum for the team and will work cross-functionally, unifying and motivating peers across various roles within marketing and stakeholder organizations (e.g. product management, integrated marketing, communications, field marketing, sales). Responsibilities include but are not limited to:
Conduct market and customer research to gather data and insight about target personas, buyer needs and the purchasing decision process for the product, including key buyer roles

Develop product positioning, value propositions and messaging that resonate with the buying audience and produce the source messaging blueprint

Define the market opportunity; perform segmentation and targeting exercises that identify the segments with the highest propensity to buy

Provide market and buyer insights to drive the development of campaign strategies including demand creation and reputation building

Write and socialize the following cross-systems level documents: business unit narrative and key messaging, communications plan, marketing plan, launch plan, etc.

Serve as market-facing SME/thought leader and interface with industry analysts as company representative

Collaborate with marketing peers and resources to produce relevant content for target buyers

Develop the competitive comparison guide for use in positioning against similar offerings from competitors

Collaborate with sales enablement and to produce a sales enablement plan and tools

Enable sellers and coordinate the development of sales content and activities for direct and indirect sales

Manage launch planning and orchestrate execution of the commercial release of a product

Develop customer references, testimonials and case studies for external and internal use, or assist a formalized customer marketing function in doing so

Drive product retention and upsell/cross-sell strategies or assist a formalized customer marketing function in doing so

Conduct win/loss interviews and perform ongoing analysis to determine the level of customer product adoption and provide feedback to the product team

Monitor and report on the performance of products in the market and communicate the results of related sales and marketing efforts

Analyze information collected from win/loss interviews and pipeline behavior (conversion rates and velocity) to detect breakdowns in the marketing and sales process

Link product launches to organizational campaign themes and goals
*Bachelor's degree, or equivalent years of experience required.
Required Technical and Professional Expertise
10+ years in high-impact product marketing roles.

Demonstrated experience gathering insights and assessing market opportunities through market, competitor and customer research

Proven success in creating value propositions and messaging strategies

Ability to develop strategies for creating pipeline for new offerings as well as upsell, cross-sell and account-based marketing programs to grow existing relationships

Able to drive process in a highly matrixed global organization.

Results-oriented with excellent analytical acumen. ​

Organized, detail-oriented, self-directed team player and leader with a positive attitude.

Strong writing, communication, presentation development and delivery skills

Strong overall understanding of, and experience in, the key areas of marketing: product marketing, content marketing, marketing strategy, demand generation, digital marketing, response & lead management.
Preferred Technical and Professional Expertise
15 years in high-impact product marketing roles

5+ years preferred experience in technology or infrastructure hardware marketing with companies like Amazon Web Services, Cisco, Dell, EMC, Google, HP, Microsoft, major Cloud service providers

Gather insights and assess market opportunities through market, competitor and customer research

Desired - certification in the SiriusDecisions Product Marketing and Management (PMM) Model
About Business Unit
IBM Corporate Headquarters (CHQ) team represents a variety of functions such as marketing, finance, legal, operations, HR, and more, all working together to solve some of the world's most complex problems, help our clients achieve success and build collaborative work environments for IBMers.
Your Life @ IBM
What matters to you when you're looking for your next career challenge?
Maybe you want to get involved in work that really changes the world? What about somewhere with incredible and diverse career and development opportunities – where you can truly discover your passion? Are you looking for a culture of openness, collaboration and trust – where everyone has a voice? What about all of these? If so, then IBM could be your next career challenge. Join us, not to do something better, but to attempt things you never thought possible.
Impact. Inclusion. Infinite Experiences. Do your best work ever.
About IBM
IBM's greatest invention is the IBMer. We believe that progress is made through progressive thinking, progressive leadership, progressive policy and progressive action. IBMers believe that the application of intelligence, reason and science can improve business, society and the human condition. Restlessly reinventing since 1911, we are the largest technology and consulting employer in the world, with more than 380,000 IBMers serving clients in 170 countries.
Location Statement
For additional information about location requirements, please discuss with the recruiter following submission of your application.
Being You @ IBM
IBM is committed to creating a diverse environment and is proud to be an equal opportunity employer. All qualified applicants will receive consideration for employment without regard to race, color, religion, gender, gender identity or expression, sexual orientation, national origin, genetics, pregnancy, disability, age, veteran status, or other characteristics. IBM is also committed to compliance with all fair employment practices regarding citizenship and immigration status.