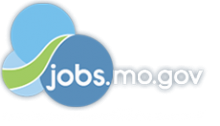 Job Information
Energizer

Sr. Manager Ecommerce Analytics

in

St. Louis

,

Missouri
This is Energizer
At Energizer Holdings, we are passionate about bringing our brands and products to the world better than anyone else. It's our passion and drive that makes us proud stewards of iconic brands including AC/Pro, Armor All, Energizer, Rayovac and STP, part of our broad portfolio of products that millions of consumers know, trust, and rely on every day.
When you come to work here, you'll quickly see that we love what we do, we care about each other, and we continuously learn and improve to meet the needs of our customers and consumers around the world.
We have talented colleagues around the world with varied skillsets, backgrounds and experiences, and we embrace this diversity because it's a big part of what helps us deliver results to grow the company. Whatever your specialty, you'll find that excelling at Energizer provides opportunities to grow in ways you never expected.
Come join our team!
Position Summary
This role is designed to own all aspects of Energizer global eCommerce-related category management with the overarching vision to accelerate eCommerce sales, leveraging compelling insights and applying generated analytics to enhance broad organizational eCommerce capabilities.
The Senior Manager, eCommerce Analytics & Insights is responsible for leading and leveraging the insights & analytics efforts with key retailers, internal customer teams & customer planning teams. This position will be responsible for understanding & developing insights on market, retailer & category as well as competitive trends and activities. The colleague will leverage these insights to assist the customer teams drive customer engagement and business growth, as well as help leadership, understand delivery against KPIs.
This role requires outstanding communication and influencing skills. Must be able to communicate complex ideas and findings in a succinct, easy-to-understand way. The ability to help the business articulate its critical questions, formulate hypotheses and illuminate results is essential. Consistent collaboration with internal teams (Digital Economy, Business Insights & Analytics, Category Development, Advanced Analytics team) and agency partners is also key.
Accountabilities
Strategic Thinking - the ability to create, align and develop strategic plans, and then take ownership for the implementation of the plan

Influence - the ability to socialize and gain support for ideas and concepts across a broad array of stakeholders

Collaboration - strong, proactive partnership at all levels within the organization. Highly effective in a team environment and uses fact-based insights to influence outcomes

Curiosity – the desire to identify key business questions, develop hypotheses, test hypotheses with data and identify insights, sharing them broadly with the organization to drive the business

Team Leadership - lead a team and take actions to improve the effectiveness of that team in order to achieve the desired results and outcomes. Focus on building commitment and understanding within the team and motivating the team to achieve its goals to directly impact the overall success of the business
Specific Accountabilities
Proactively deliver customer, category, segment, brand & competitive insights and recommendations to maximize growth potential, leveraging a broad range of insights

Proactively work with customer teams to encourage them to form their critical questions; utilize those questions to formulate hypotheses, conduct analysis and deliver insights back to the business to drive growth

Lead regular performance reporting & analysis for Amazon and other relevant eCommerce accounts to track KPIs on a regular basis and measure success; proactively share out results and findings

Provide category management support to ensure one voice reporting for quarterly earning calls, strategic and annual plan development, monthly business reviews and ad hoc questions/requests.

Work with leading technology and service providers to define data/platform investments and ensure the organization stays aligned with leading practice

Manage relationship with technology and service providers, including contractual arrangements, ongoing platform availability, support and development

Lead data gathering from all sources to ensure quality/validity of data and analysis, with extremely strong attention to detail

Provide visibility to available data to cross-functional stakeholders and ensure adequate usage of data within the organization

Partner with IT and Advanced Analytics to deploy relevant capabilities in foundational data integration and visualization

Lead development of the eCommerce vision and plan for near and long term data collection, visualization, analytics, working with IT and Advanced Analytics teams to plan and deliver for the future
Required Skills and Experience
Bachelor Degree required (preferable in Computer Science, Statistics, Mathematics, Economics, Analytics, Finance, or other Quantitative Discipline preferred)

8+ years related work experience

Ability to think strategically, analytically, and use data to support decisions / tell stories

Ability to drive business objectives and decisions with the support of data

Expertise in navigating and analyzing large datasets

Experience with Nielsen, IRI, 1010 data, OneClick or Clavis datasets

High analytical & problem-solving skills

Outstanding written & oral communication skills

Ability to take initiative and self-direct

Digitally savvy / has passion for learning eCommerce

Ability to manage and direct a team
Preferred Skills and Experience
Experience analyzing & managing eCommerce platforms/ businesses

Coding experience
Working Relationships & Environment
Travel Requirements
An Offer to Grow On
Come join us!
Energizer offers a competitive total rewards package which includes a range of health, wellness and retirement savings coverage, paid time off and holidays, and many opportunities to learn, develop and grow. At Energizer, you'll have the opportunity to contribute and make an impact every single day.
Energizer is an equal opportunity employer, and we prohibit discrimination based on age, color, disability, marital or parental status, national origin, race, religion, sex, sexual orientation, gender identity or any other legally protected status in accordance with applicable federal, state and local laws.