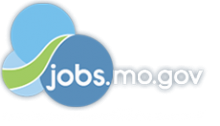 Job Information
Pfizer

Sr. Change Management Specialist

in

St. Louis

,

Missouri
ROLE SUMMARY
This position is responsible for ensuring change management oversight for the Meridian Medical Technologies (MMT) GMP systems for the manufacture of commercial and/or clinical medical devices/combination product including changes associated/originating at vendors. The Sr. Change Management Specialist (Sr. CMS) ensures that GMP changes are executed efficiently and effectively through managing the creation, evaluation, execution, and closure of GMP changes based on MMT's quality requirements, Pfizer global standards and defined processes. The Sr. Change Management Specialist partners extensively with change owners to ensure there is a complete and robust assessment of the proposed change request. To accomplish this, the incumbent will need to have open dialog with change owners, area managers, and key stakeholders. The scope of this role includes oversight of all changes considered to have GMP and/or validation impact, which will include a variety of functional areas within the site. Individuals will specialize in specific areas of support but expected to cross training and support other areas as needed.
ROLE RESPONSIBILITIES
Facilitate MMT Change Control Review Committee meetings:
Maintain routine schedule of meetings, ensure appropriate quorum is represented, and specific individuals are invited as needed [based on agenda]

Call for agenda items, publish agenda and publish meeting minutes and attendance in a timely manner and maintain a GMP such records
Change Planning:
Ensure the appropriate change planning is taking place by engaging with MMT stakeholders

Ensure changes are grouped per regulatory/validation strategies

Implement and maintain a process by which MMT can plan GMP changes, which includes but is not limited to a change assessment, stakeholder engagement, priority scoring and a banking process for changes needing future consideration
Assist with Quality System Oversight:
Assist with the creation of clear and concise parent change records to support GMP changes; this includes assisting and coordinating write-up of complex changes or as needed to support MMT.

Assist with the creation of change management action items (child records) needed to support a GMP change

Routinely query the change management system for schedule adherence/performance
Decisions/Approvals:
Review content and approve interim reports for parent records and associated action items within the Change Management module of Trackwise

Act as designated representative for the Change Control Review Committee, provide change management pre-approvals on behalf of and based on, committee decision

Review and approve child records, as appropriate

Ensure records and action items adhere to MMT procedural requirements
Metrics:
Develop metrics that are designed to communicate the overall health of the Change Management Quality System

Review and interpret metrics (key quality indicators), provide assistance and input to determine action plans needed to maintain or improve the state of compliance in Change Management Quality System

Prepare and present metrics to site leadership team
Training:
Develop, maintain and provide system training to user groups and/or individual users, as needed.
BASIC QUALIFICATIONS
Bachelor's degree in a technical field i.e. Biology, Chemistry, Engineering or equivalent discipline.

Minimum five (5) years of experience in a pharmaceutical and/or medical device production environment.

Previous experience working with change management processes or process validation for a medical device and/or pharmaceutical company is required.

Familiarity with U.S. FDA 21 CFR Parts 210, 211, and 820, and/or ISO 13485

Quality and business process knowledge:

Understanding of how the change control process affects, and is affected by, other elements in the Quality Management System.

Ability to identify and recognize how the change control process potentially affects the wider business of the company

Leadership skills:

Demonstrated ability to communicate and interact with all levels of the organization including management

Strong interpersonal skills to provide training

Individual skills required:

Strong proofreading and technical writing skills, as well as exemplary attention to detail

Strong organizational and prioritization skills

Strong decision-making including the ability to rapidly understand complex changes and pace work completion to the needs of the company.

Demonstrated initiative and ability to work independently while handling multiple tasks

Strong computer knowledge (MS Office Suite)

Demonstrated ability to work effectively with cross- functional teams for problem-solving, product and process improvement is required.

Excellent verbal and written communication skills

Fluent in English both speaking & writing
PREFERRED QUALIFICATIONS
Project management experience

Experience with preparation and/or facilitation of regulatory inspections (U.S. FDA, EMA, etc.) is preferable.

Strong knowledge and understanding of ISO 13485, ISO 14971, and/or 21 CFR 820
PHYSICAL/MENTAL REQUIREMENTS
Must have the ability to work effectively under and manage to strict production, time and performance deadlines.
Must be willing and able to work beyond the hours typically defined as a "regular" workday, which may or may not include weekends and holidays.
Physical Requirements
While performing the duties of this job, the employee is occasionally required to stand; walk; sit; use hands to finger, handle, or feel; reach with hands and arms and talk or hear; ability to lift up to 25 lbs.; the noise level in the work environment is usually moderate but may be exposed to loud noise. Specific vision abilities include ability to adjust focus and distinguish colors.
While performing the duties of this job, the employee is occasionally exposed to work near moving mechanical parts.
Mental Requirements
Must have the ability to simultaneously multi-task across multiple capabilities and functions and handle multiple competing priorities and requirements, including performing site and functional responsibilities, responding to frequent e-mail and phone communications and attending multiple meetings and conference calls. Note that these activities may not be time bound to core hours or presence at the site.
NON-STANDARD WORK SCHEDULE, TRAVEL OR ENVIRONMENT REQUIREMENTS
Not Applicable
The job is open only to Protected Individuals (as defined by 8 U.S.C. § 1324b(a)(3), namely, Citizens or Nationals of the United States, Lawful Permanent Residents ("green card holders"), Refugees and Asylees.
Last Date to Apply for Job: March 8, 2021
Eligible for Employee Referral Program
Eligible for Relocation Package
Sunshine Act
Pfizer reports payments and other transfers of value to health care providers as required by federal and state transparency laws and implementing regulations. These laws and regulations require Pfizer to provide government agencies with information such as a health care provider's name, address and the type of payments or other value received, generally for public disclosure. Subject to further legal review and statutory or regulatory clarification, which Pfizer intends to pursue, reimbursement of recruiting expenses for licensed physicians may constitute a reportable transfer of value under the federal transparency law commonly known as the Sunshine Act. Therefore, if you are a licensed physician who incurs recruiting expenses as a result of interviewing with Pfizer that we pay or reimburse, your name, address and the amount of payments made currently will be reported to the government. If you have questions regarding this matter, please do not hesitate to contact your Talent Acquisition representative.
EEO & Employment Eligibility
Pfizer is committed to equal opportunity in the terms and conditions of employment for all employees and job applicants without regard to race, color, religion, sex, sexual orientation, age, gender identity or gender expression, national origin, disability or veteran status. Pfizer also complies with all applicable national, state and local laws governing nondiscrimination in employment as well as work authorization and employment eligibility verification requirements of the Immigration and Nationality Act and IRCA. Pfizer is an E-Verify employer.
Quality Assurance and Control
#LI-PFE