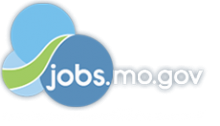 Job Information
Lumeris

Sr. Analytics Business Consultant

in

St. Louis

,

Missouri
In order to apply for a position at Lumeris, you must create an account using your email address and a password of your choosing. This account will allow you to receive notifications each step of the way through the job application process. With these updates, you'll never have to wonder where you are in the process. Additionally, we can easily send pertinent documents to you for your review. Once you create the account, you may apply to any position you feel is a good fit without having to re-enter information. Thank you for your interest in Lumeris.
Position:
Sr. Analytics Business Consultant
Position Summary:
Do you want to work directly with hospital and health system clients? Interact with executives, physican leaders, and operational staff? Have you wanted to discover new insights by combining data from EMR/EHR, claims, consumer/retail, devices, and wearables? Are you excited about deploying analytically-derived insights into the clinical and operational workflow? Do you like working with smart and motivated people? If so, you've come to the right place! We are looking for a person who said "YES!!" to all of those questions to join our team. We work directly with hospitals and health systems to solve their technical and analytical challenges as they move from "volume to value". These challenges range from needing to understand the root causes of clinical and cost savings opportunities, to quickly building and deploying predictive analytics to identify patients with high risk of an emergency hospitalization readmissions – and since the best analytics in the world do nothing on their own, we do our work and embed it into clinical and operational workflow.
Job Description:
Primary Responsibilities
If you were to be in this role, your primary responsibility would be to do projects that lead to improvement in health and financial outcomes and do work to support clients. Tactically speaking, this means performing the work outlined in the SOW, and partner with the team on leading the client through the process and communicating results. More broadly, to do this, you would understand the mutual goals and value based contracts, conduct assemble information and perform analyses to quantify baseline performance, identify opportunities and the root causes for them, and collaborate with the client and our operations staff to achieve our goals.
More specifically, your job would be to:
Understand the client's business goals well-enough to ensure the SOW will meet their needs

Lead the discovery of the client's EMR/EHR and/or claims data environment so we can efficiently and effectively navigate and do the analyses

Lead the analytical-interrogation of their EMR/EHR and/or claims data to perform data quality checks

Partner with our biostatisticians and data scientists to perform the analyses and displays

Communicate results/findings with the client and identify implications and recommend actions
In this role, you'd also have responsibility to take on new challenges. For example, today the EMR/EHR data we're working with for one client doesn't include real-time data streams, but over the next few months we will have access to streams that are real-time and need you to partner with our technology partners to intake, analyze, and output that so that it is maximally actionable by our client. Examples of the data streams include those from 3rd parties such as from clinical assessments, in-hospital monitors (for example, levels of blood carbon dioxide), home monitors (for example, weight scales for patients with heart failure), and wearables (for example physical activity and heart rate from FitBit type devices).
Qualifications
Master's or equivalent in epidemiology, public health, mathematics, health services research preferred (but not required)

5+ years of experience in healthcare data analysis (including EMR/EHR, claims, eligibility and publicly available data such as CMS LDS)

Experience "managing up" – managing client expectations, for example, "under-promising and over-delivering"

Utilization of analytical tools including SQL, SAS, SPSS, and/or open-source including Python and R, or similar

Familiarity with HEDIS & CMS care quality measures; experience implementing both HEDIS and CMS measures using SAS and/or SQL

Attitude: A generally positive demeanor and outlook, works well with others and is community-minded, has a proactive leadership orientation, and enjoys contributing through work

Healthcare Domain Knowledge: Conceptual understanding of how hospitals and systems work, how they're paid by commercial carriers and the government, and how changing reimbursement is necessitating that hospitals and health systems be able to identify and manage risk; be able to decipher the healthcare-alphabet-soup that includes ACA, ACO, AMA, BMI, CMS, through to HIE and HIPAA, etc.

Healthcare Data Expertise: Current "hands-on" working knowledge of healthcare data, including data from EMR/EHR and/or from medical and pharmacy administrative claims; strong preference will be given to those with expertise from working with claims data from multiple lines of business and payers.

Social Determinants of Health (SDH) Expertise: Also, current "hands-on" knowledge of seeking out new sources of socioeconomic, public record, biometric, and retail/consumer data, including acquisition of new SDH sources.

Analytical Actions: Logical and systematic approach to problem solving, with the ability to visualize, articulate, and solve complex problems and concepts, make decisions, and take appropriate action

Multi-Faceted: Track record in charting untested waters; need to possess conceptual skills to learn new technologies, and contribute to areas such as infrastructure, administration, and project management with ease

Handy with Tools: Working knowledge of database and analytic tools including SQL and SAS (or, equivalents)

Data Model Knowledge: Have a deep enough understanding of data model approaches to be able to discuss the pros/cons of each with our clients and data architects and create business requirements

Technical Leadership: Experience in conceptualizing analytic projects end-to-end and ability to guide other analysts with detailed reviews of their work and providing overall technical leadership

Value Orientation: Ability to constantly calibrate activities to ensure effort is focused on value and not solely on technical activities, cost, and schedules
Working Conditions
While performing the duties of this job, the employee works in normal office working conditions.
Disclaimer
The job description describes the general nature and level of work being performed by people assigned to this job and is not intended to be an exhaustive list of all responsibilities, duties and skills required. The physical activities, demands and working conditions represent those an employee encounters while performing the essential functions of this job. Reasonable accommodations may be made to enable individuals with disabilities to perform the essential job duties and responsibilities.
Lumeris is an EEO/AA employer M/F/V/D.
Location:
Remote, USA, Remote + Travel, St. Louis, MO
Time Type:
Full time
Join Our Growing Team!
Lumeris is a value-based care managed services operator for health systems and providers seeking extraordinary clinical and financial outcomes. Lumeris aligns providers and payers across populations with technologies, processes, behaviors and information to achieve high-quality, cost-effective care with satisfied consumers — and engaged physicians.
Lumeris with Essence Healthcare, its inaugural client and learning laboratory with more than 60,000 Medicare members in Missouri and Illinois, has averaged a CMS rating of 4.5 Stars for the last ten years and produced the highest consumer and physician satisfaction scores in the industry along with significantly better clinical outcomes and lower costs. For more information, go to www.lumeris.com.
Why Join Lumeris?
At Lumeris, you will be part of team that is focused on solving the nation's healthcare problem, and you will be able to contribute to our purpose. Our environment is fast-paced, change-oriented and focused on growth and employee engagement. At Lumeris, we know that talent is best utilized when given the opportunity to succeed. That is why we have removed the boundaries that inhibit success and focus on fostering an environment that allows employees to utilize their talents.