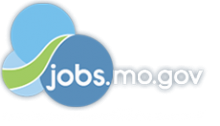 Job Information
ERT

Solutions Consultant

in

St. Louis

,

Missouri
The Solutions Consultant will have duties that include protocol review, solution/budget development, sales support, and acting as solutions/operations liaison. This individual supports the Protocol Review Team's efforts by representing the division.
ERT is a global data and technology company that minimizes uncertainty and risk in clinical trials so that our customers can move ahead with confidence. With more than 45 years of clinical and therapeutic experience, ERT balances knowledge of what works with a vision for what's next, so it can adapt without compromising standards.
Powered by the company's EXPERT® technology platform, ERT's solutions enhance trial oversight, enable site optimization, increase patient engagement, and measure the efficacy of new clinical treatments while ensuring patient safety. Over the past four years, more than half of all FDA drug approvals came from ERT-supported studies. Pharma companies, Biotechs, and CROs have relied on ERT solutions in 9,500+ studies spanning three million patients to date. By identifying trial risks before they become problems, ERT enables customers to bring clinical treatments to patients quickly – and with confidence. For more information, go to ert.com or follow us on LinkedIn, Twitter, and Facebook.
ESSENTIAL DUTIES AND RESPONSIBILITIES:
Analyze new opportunities to define creative and strategic solutions to best leverage ERT's products and offerings to the benefit of new and existing clients and partners

Identify needs in all new RFPs

Participate in daily Solutions calls

Liaise with sales specialist, operational, and/or scientific teams to review unique solution designs

Produce thoughtful proposal content to clearly convey the envisioned solution throughout the proposal process

Understand product integration offerings to upsell other ERT product offerings

Support Contract Review, as needed, for Services

Participate in cross functional teams to transition a project from the business development process to the project implementation phase

Participate in operational readiness efforts with the Product Development Team
OTHER DUTIES AND RESPONSIBILITIES:
May provide peer review as required and needed.

May assist in the mentoring and training of staff.

Provides other support and takes on other responsibilities as defined by team lead or team management

Performs other duties, assignments or special projects as needed.
The duties and responsibilities listed in this job description represent the major responsibilities of the position. Other duties and responsibilities may be assigned, as required. ERT reserves the right to amend or change this job description to meet the needs of ERT. This job description and any attachments do not constitute or represent a contract.
QUALIFICATIONS AND SKILLS NEEDED:
Education:
Minimum Bachelor's degree in science, psychology, public health, medicine, or a closely related field is strongly preferred. However, any equivalent combination of education and experience sufficient to perform job duties may be considered.
Experience:
2-5 years' experience in implementing clinical trial technology applications.

Familiarity with protocols, either in development or technology design application, required.

Pharmaceutical and/or CRO background a significant plus.

Experience in a fast paced, multi-task environment; ability to work independently and under pressure.

Exceptional computer skills (MS office suite minimum).

Exceptional organizational skills.

Excellent personal interaction skills, professional telephone and client interaction skills.

Excellent judgment, attention to detail, communication and customer skills plus the ability to work as part of a team as well as individual contributor.
The Department Head has the discretion to hire personnel with a combination of experience and education, which may vary from the above listed qualifications.
ERT is a growing and rewarding place to advance your career, especially for those who are passionate about finding solutions that improve lives – or save lives – for millions of people around the world. Our success starts with caring and collaborative people, from the recent college grad who's just getting started to the seasoned professional with a wealth of knowledge, skills and experience. Together, we're making a difference.
ERT is an equal opportunity employer and all qualified applicants receive consideration for employment without regard to race, color, religion, sex, national origin, disability status, protected veteran status, or any other characteristic protected by law.
Hours: m-f
External Company Name: eResearch Technology
External Company URL: www.ert.com