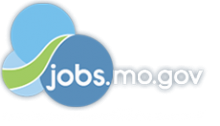 Job Information
Levi, Ray & Shoup, Inc.

Senior Technical Analyst

in

St. Louis

,

Missouri
Who We Are (http://www.lrs.com/)
History

Company Overview (http://www.lrs.com/Who-We-Are/Company-Overview)

Leadership

A Message from Our CEO (http://www.lrs.com/Who-We-Are/A-Message-from-Our-CEO)

What We Believe

Our Mission (http://www.lrs.com/What-We-Believe/Our-Mission)

LRS Philosophy & Values

Community Involvement (http://www.lrs.com/What-We-Believe/Community-Involvement)

Wilkerson

Divisions (http://www.lrs.com/Divisions)

Careers

Our Culture (http://www.lrs.com/Careers/Our-Culture)

Diversity

Benefits (http://www.lrs.com/Careers/Benefits)

Offices

LRS Offices (http://www.lrs.com/Offices/LRS-Offices)

LRS Distributors

Contact (http://www.lrs.com/Contact)
Employee LoginFile Transfer (javascript();)
Filters
Careers
Added Apr 18, 2021 Senior Technical Analyst (22403) St. Louis, MO | Contract Apply (https://evoportalus.tracker-rms.com/LRS/apply?jobcode=22403)
Job Description
LRS Consulting Services is seeking a Sr. Technical Analyst for a long-term contract opportunity with a right-to-hire for our client in St. Louis, MO!
LRS Consulting Services has been delivering the highest quality consultants to our clients since 1979. We've built a solid reputation for dealing with our clients and our consultants with honesty, integrity, and respect. We work hard every day to maintain that reputation, and we're very interested in candidates who can help us. If you're that candidate, this opportunity is made for you!
This Lead Technical Analyst will assist in the analysis of data issues across several systems that interchange data and propose solutions to solve those issues. The solutions will range from business process changes, data integration or protocol, and/or the redesign or replacement of sub systems. This position is a mix of responsibilities found with Data Analysts, Business Systems Analysts, Integration Analysts, and Solution Architects. Eventually, the systems that are being analyzed now will be replaced and the candidate that fills this position will help technically define that solution.
Sr. Technical Analyst will:
-Provide technical assessment of the existing system architecture
-Act as a technical expert addressing problems relating to systems integration, compatibility, and multiple platform integration
-Produce and maintain Technical Process Flows, Data Mapping, and other, related design and as-built documentation in support of the application architecture.
-Collaborate with Project Managers, Managers, Architects, and Business Stakeholder in recommending strategies and tactical implementations to solve problems.
-Work with Enterprise Architecture to design and configure systems, applications, or other type of automations that can solve issues
-Provide guidance to development teams based on analysis
-Visualize and report data findings creatively in a variety of visual formats that appropriately provide insight to the stakeholders
-Assist in troubleshooting application or data issues across the systems
-Understand customer business use cases and be able to translate them to technical specifications and vision on how to implement a solution
-Research and recommend strategies for department direction on customer- and agent-facing systems, technical interfaces, and automated system solutions.
-Provide technical expertise on complex projects and research new technology for use by department
Requirements:
-Must have a minimum of 8 years experience in Technical Analysis
-Software development, DB development, Architect, or Systems Analyst experience
-Project management, development lead, or other leadership experience
-Experience in data and system documentation
-Experience in an Agile environment
-Ability to effectively analyze and interpret data
-Ability to document, prepare, and deliver data-driven presentations
-Ability to communicate with all levels of management and company personnel
-Ability to influence internal and external key stakeholders and build consensus
-Candidate must be able to effectively communicate in English (written and
verbal)
LRS is an equal opportunity employer. Applicants for employment will receive
consideration without unlawful discrimination based on race, color, religion,
creed, national origin, sex, age, disability, marital status, gender identity,
domestic partner status, sexual orientation, genetic information, citizenship
status or protected veteran status.
#LI-MJ1