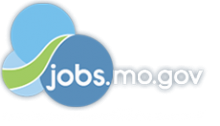 Job Information
Mallinckrodt Pharmaceuticals

Senior Tax Analyst

in

St. Louis

,

Missouri
Job Title
Senior Tax Analyst
Requisition
JR000011461 Senior Tax Analyst (Open)
Location
MKG-Hazelwood, MO (675) - USA037
Additional Locations
St. Louis, MO
Job Description
Summary
As our internal tax reporting function grows as a result of bringing the US income tax compliance in-house, this newly created position will support the reporting function with tax accounting and income tax compliance projects and gain exposure to complicated and interesting tax profiles to develop your career. Such projects will include supporting the US federal, state, local and international partnership and corporate tax provisions and income tax returns, maintenance of tax basis balance sheets, estimation of book-to-tax differences, and responding to notices and tax audit information requests. This position will be actively involved in both the ASC 740/SEC tax accounting and tax compliance processes. The individual will obtain experience working and communicating with tax management, as well as finance and other operating personnel located throughout the world. The tax department culture values an independent work style, accountability, and work/life flexibility. This position offers valuable career development opportunities gaining broad and diverse experience with a complicated multi-national tax profile in a highly respected tax department of experienced professionals.
Essential Functions
Identify and document book/tax differences, reconcile tax filings to tax provisions, maintain tax basis balance sheets, assist with the overall testing of deferred tax balances, and maintain partnership capital accounts

Update and maintain documentation in support of various tax attributes

Perform various aspects of the global tax provision process

Assist in the transfer pricing adjustment process

Assist with the tax compliance processes for the US consolidated group/partnership. Processes include preparation of US federal tax filings (inclusive of international forms) and US state and local income/franchise tax filings within Onesource compliance software

Calculate state modifications and state apportionment factors

Maintain state tax compliance worksheets necessary to track effective state tax rates, estimated tax payments and overpayments, carryforward state tax attributes, etc.

Assist with the preparation of information request responses to tax auditors

Understand and apply the various aspects of the Onesource tax provision and compliance software

Work closely with US and non-US accounting and finance personnel to streamline processes, support the business needs and goals of the organization, and ensure accurate reporting and compliance in each jurisdiction

Input the anticipated book/tax differences into the tax provision software for purposes of assisting with the tax provision calculation and updating deferred tax balances

Assist with tax planning projects which includes the gathering of data and providing spreadsheet analysis to model and test financial and tax scenarios
Minimum Requirements
Education / Experience / Skills:
Education:
Bachelor's Degree in Finance or Accounting. Masters of Accountancy and CPA strongly preferred
Experience/Skills:
Minimum 2 years prior experience in tax accounting and/or compliance matters

Solid Excel skills a must

Unquestionable integrity, objectivity and independence

Demonstrated ability to effectively operate independently on complex projects

Highly motivated, positive attitude, self-directed and assertive

Exceptional analytical and problem solving skills

Prior experience with Onesource tax provision and compliance software a plus

Prior experience with multi-state income tax compliance a plus
Organizational Relationship/Scope:
This position reports to the Senior Director, Tax Reporting, and interacts frequently with other tax, accounting and finance team members as well as outside advisors and service providers as needed. This position is based in St. Louis, MO.
Working Conditions:
Normal office environment working conditions. Remote work could be necessary/allowed at times.
#LI-CL1
Mallinckrodt is a global specialty p harmaceutical business that develops, manufactures, markets and distributes specialty pharmaceutical products. Areas of focus include therapeutic drugs for autoimmune and rare disease specialty areas like neurology, rheumatology, nephrology, ophthalmology and pulmonology; immunotherapy and neonatal respiratory critical care therapies; and analgesics and central nervous system drugs. The company's core strengths include the acquisition and management of highly regulated raw materials; deep regulatory expertise; and specialized chemistry, formulation and manufacturing capabilities. The company's Specialty Brands segment includes branded medicines; its Specialty Generics segment includes specialty generic drugs, active pharmaceutical ingredients and external manufacturing.
To learn more about Mallinckrodt, visit www.mallinckrodt.com.
Mallinckrodt Pharmaceuticals ("the Company") maintains a continuing policy of non-discrimination in employment. The Company is an equal opportunity employer and complies with all applicable laws prohibiting discrimination based upon age, ancestry, color, religious creed (including religious dress and grooming practices), disability (mental and physical), marital status, medical condition, genetic information, military and veteran status, national origin (including language use restrictions), political activities or affiliation, race, sex (including pregnancy, child birth, breastfeeding and medical conditions related to pregnancy, child birth or breastfeeding), gender, gender identity and gender expression, sexual orientation, as well as any other category protected by law. Furthermore, it is our policy to provide equal opportunity to individuals with disabilities and protected veterans in all phases of the employment process and in compliance with applicable federal, state, and local laws and regulations on every location in which the company has facilities. This policy of non-discrimination shall include, but not be limited to, the following employment decisions and practices: recruiting, hiring; promotions; demotions or transfers; layoffs; recalls; terminations; rates of pay or other forms of compensation; selection for training, including apprenticeship; and recruitment or recruitment advertising.
Mallinckrodt Pharmaceuticals is required to report certain payments or transfers of value (such as expense reimbursement, meals, transportation) made to U.S.-licensed healthcare professionals in compliance with the federal Physician Payment Sunshine Act (i.e. Open Payments) and certain state laws.