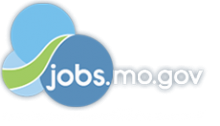 Job Information
Anheuser-Busch

Senior Financial Manager

in

St. Louis

,

Missouri
Senior Financial Manager - 21002248
Job Function : FINANCE_old
Primary Location : United States-Missouri-St. Louis-A-B Business Service Center
Schedule : Full-time
Job Type : Permanent
Posting Date : Apr 5, 2021
Job Description
At Anheuser-Busch, we like to dream big, and having a top tier Cash Flow Senior Manager is critical to this mission! We are looking for an outstanding Senior Manager with expertise in financial modeling and accounting to improve our cash flow forecasting process.
Job Responsibilities
Critical member of cash flow team responsible on cash flow data inputs, uses of cash, as well as our financial reporting systems

Responsible for monthly management reporting, budgeting, and forecasting of the cash flow generation of the company, while ensuring sound financial decisions are executed

Build, maintain, evolve balance sheet and cash flow forecasting models for the Company, which harbors unique and engaging complexity ranging from product breadth, large amounts of spend and capex, working capital intricacies, and regular M&A activity

Provide both routine and ad hoc accurate and timely reporting, analysis, reconciliations, tracking & monitoring, forecasting, and budgeting support

Perform deep dives and variance analysis, and prepare presentations that clearly outline underlying issues and the action plan to resolve the issues identified in the process

Develop forward-thinking model improvements through detailed monthly balance sheet analysis comparing actuals vs. forecast

Actively engage in identifying potential cash flow adjustments and resolutions of challenges related to cash flow with business partners

Lead and execute project responsibilities in a timely and accurate fashion
Job Qualifications
Minimum Qualifications
Bachelor's degree in Business or related field

5 years of experience in Accounting/Finance role and relevant financial modeling experience

Thorough understanding of financial processes, including financial statements, and general accounting

Strong knowledge of SAP or other ERP system, and data visualization software (i.e. Anaplan or PowerBI)

Advanced knowledge of Microsoft Office required

Strong quantitative and analytical skills combined with solid business and financial understanding

High sense of urgency and ability to work with minimal direct supervision

Proven organizational and leadership skills; demonstrated ability to prioritize work, make process improvements, and manage process activities

Excellent oral and written communication skills, interpersonal skills and team player atitude

Strong desire to learn, coupled with the ability to adapt and face challenges with a good attitude
Preferred Qualifications
Degree in Finance or Accounting

Strong financial modeling including valuation modeling skills

Knowledge of applicable systems (i.e SAP, Power BI, Cognos)
About Anheuser-Busch
Budweiser. Bud Light. Stella Artois. Over 19 billion dollar brands, to be exact. But there's more to us than a portfolio of top notch brands.
We are a company built on a dream. We have a vision that we share with our wholesalers, retailers, consumers and partners. We want to brew great beers that can not only be enjoyed responsibly but which are also created with a low impact on the environment.
We are a company of go-getters dedicated to providing unparalleled quality and results. We take pride in our work, regardless of the task or department. Over 160 years, we've grown to operate 15 breweries, 17 distributorships and 23 agricultural packaging facilities across the United States. And our Brewmasters still taste every batch made at every brewery before being packaged and sent to market.
We are a company that believes our people are our greatest asset. We believe in the spirit of ownership because our employees take results personally and want to build something great together. We value talented employees who aren't afraid to be bold, resourceful, and committed.
At Anheuser-Busch, it's not about what you studied or where you worked, it's about what you can do. If you see yourself working for a company that allows you to excel at the pace of your talent, then a career at Anheuser-Busch may be for you.
Want to learn more? Visit us at anheuser-busch.com/careers.
As the leading global brewer, Anheuser-Busch InBev is committed to finding innovative ways to continually improve. It's this kind of thinking that creates a unique work environment by rewarding talent, celebrating diversity and encouraging forward thinking. All qualified applicants will receive consideration for employment without regard to race, color, religion, sex, sexual orientation, gender identity, national origin, protected veteran status, disability status or any other characteristic protected by applicable law.
Req ID: 21002248