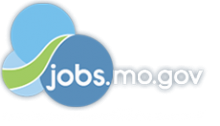 Job Information
SSM Health

Senior Financial Analyst - Cost Accounting

in

St. Louis

,

Missouri
Role Purpose:
Primary role will be to complete cost accounting duties on a timely basis, both monthly and annually. Will demonstrate the ability to work independently in this role and support financial strategy initiatives by developing and improving cost accounting and profitability resources for the region. Will act as a partner with leaders in the region to deliver exceptional financial analysis and data in order to make effective financial decisions in a timely manner.
Will assist in maintaining all tools, databases, and processes necessary for developing exceptional cost reporting needs.
Responsibilities:
Maintains productive working relationship by communicating effectively withdepartment leaders, hospital leaders, staff, and other customers to deliverexceptional financial analysis and recommendations for future programdevelopment.

Enhances assigned functions by identifying and implementing processimprovement to generate efficiencies and improve quality.

Creates a positive environment for co-workers by serving as a departmentresource and problem solver.

Actively participates in team meetings and effectively communicatesdepartment achievements and areas for department growth.

Will assist in maintaining all tools, databases, and processes necessaryfor developing exceptional cost reporting needs.

Contributes to the exceptional financial performance of SSM Health Care byperforming cost accounting activities that enhance the integrity of the data,including validation processes and reconciliations.

As evidenced by performing analysis of various costs including variable,fixed, direct and indirect and determining the proper allocation for recordingcost elements and by identifying, investigating and reconciling cost variances.Responsible for developing and maintaining data integrity of assigned entity(s)cost in financial systems.

Contributes to the exceptional financial performance of SSM Health Care StLouis by enhancing the efficiency of the costing process thru identifying,researching, developing, implementing and documenting process improvements andalso by enhancing the reliability of the data thru documenting where informationis gathered from and how data is calculated for costing.

Contributes to the exceptional growth of SSM Health Care St Louis thrucommitment to standardization of processes and procedures evidenced byparticipating with the system wide cost accounting team in designing andimplementing cost control procedures and standardized methodologies.

This role may maintain certain elements of these data tools or will be keyrole in providing feedback on data reporting and analytics to improve thesetools over time.

Maintains a high standard of reporting and analytical tools that will beshared and reported across the IL/MO Region.

Will participate in communications and workgroups across the region toimprove reporting consistency and data reliability.
Minimum Requirements:
Bachelor's Degree required

3-5 years of increasingly responsible experience in financial analysis andcost accounting activities, principally in health care and preferably in aprovider environment. Experience in non-provider health care setting(insurance, consulting) can be considered in lieu of providerexperience.
Preferred Qualifications:
Master's or CPA preferred
SSM Health - System Office –
SSM Health is one of the largest Catholic health systems in the country and is dedicated to quality and compassionate care for anyone in need, regardless of ability to pay. Based in St. Louis, where its System Office is located, SSM Health operates 20 hospitals in Wisconsin, Illinois, Missouri and Oklahoma. We provide care in various settings: outpatient sites, physician offices, a pharmacy benefit company, an insurance plan, hospitals, nursing homes, home care, hospice, telehealth and a technology company. Our Mission: Through our exceptional health careservices, we reveal the healing presence of God.
SSM Health complies with applicable Federal civil rights laws and does not discriminate on the basis of race, color, national origin, age, disability or sex