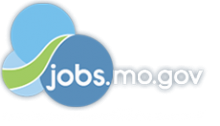 Job Information
WNA-LTD.com

Senior Business Analyst

in

St. Louis

,

Missouri
Senior Business Analyst Responsibilities:
Do you have the ability to translate complex business requirements into effective technology solutions? Do you have exceptional analytical, communications, graphics and presentation development skills? Do you want to further develop your consulting, business analysis, technical solutions, and executive communications experience? Are you interested in joining a small but growing consulting firm that drives innovation, acceleration and benefits realization for our Fortune 100 clients?
Senior Business Analyst Responsibilities:
Work with WNA?s consulting teams and clients to provide analytical, architecture, and presentation development support to lead program managers and architects. Develop analytics, metrics, executive dashboards and reporting for large client organizations, programs and projects.

Identifying and addressing operational, financial and technological risks within the business.

Maintaining, testing and improving business and systems operations.

Building and maintaining relationships with key stakeholders.

Identifying and capitalizing on improvement opportunities.

Identifying innovative ways to increase customer satisfaction.

Evaluating the performance of project teams to ensure that targets and deadlines are met.

Communicating ideas and viewpoints to senior management.

Acting as a liaison between business and IT groups.

Supervising the design of new products and evaluating how these will perform on the market.

Creating monthly performance reports.
Senior Business Analyst Requirements:
Bachelor?s Degree in Business, Accounting, IT or any related field.

Proven experience as a Business Analyst.

Superior PowerPoint Skills

Strong Excel Experience

The ability to handle multiple projects in a fast-paced environment.

Effective communication and leadership skills.

Excellent problem-solving and analytical skills.
Location: Dallas, Texas; Atlanta, Georgia; other locations considered
Compensation: $75,000 ? 85,000 per year commensurate with skills and experience.
Timing / Duration: Immediate Start. Permanent position or multi-year contract.
About WNA
WNA is a global business consulting, project management and life-cycle IT services company. WNA's North American business is a dynamic environment with excellent opportunities for people who want to join a growing business and provide unsurpassed client service and leadership to some of the top companies in the world. Great opportunities for those who want to lead and contribute to the growth of our North American and global business. If you haven't heard of us yet, you will. WNA.