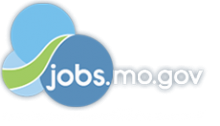 Job Information
Cigna

Senior Accountant - Cigna Behavioral Health

in

St. Louis

,

Missouri
Role Summary
Major Duties & Critical Tasks
Contribute to the Accounting Shared Services Organization success by actively participating in and assuming new responsibilities across multiple functional areas.

Primarily responsible for Cigna Behavioral Health accounting, monthly, quarterly, and annual production activities. Accountable for delivery and continuously enhancing performance of Behavioral general accounting and reporting activities which include; closing activities (journal entries, allocations, ledger analysis, etc.)

Support Commercial Healthcare Accounting, including GAAP, STAT and management reporting and analysis, and general accounting functions within the commercial healthcare segment.

Train and develop off-shore Accounting Staff and ensure that service level agreements are met.

Maintain a well-designed and effective internal control environment. Perform quarterly and year end Sarbanes-Oxley (SOX) and Model Audit Rule (MAR) compliance responsibilities

Actively partner with Global Health Care reporting team, finance, compliance and other business partners (tax, capital planning, etc.) to analyze and understand accounting implications of enterprise projects or new business initiatives.

Provide Accounting subject matter expertise and support as needed to support Accounting and Finance Organization initiatives.

Deliver process improvements that drive enhanced operational efficiency that eliminate complex manual processes.

(internal & external) areas to facilitate strong accounting compliance.

Troubleshoot and work to bring finality to issues affecting financial reporting and controls, and to keep apprised of new issues/products that may affect financial reporting results.
Expected Contributions/Results:
Preparation of monthly management results in accordance with GAAP & SAP within strict reporting deadlines

Understand business fundamentals and prepare quarterly and annual close analysis and commentary for senior leadership in a fast paced changing environment

Ensuring 100% compliance with Cigna's balance sheet reconciliation policy for all balance sheet accounts. Supervise the performance of such reconciliations, and certify to their accuracy.

Responsible for the delivery, engagement and optimal utilization of offshore teams.

Support annual external audits

Prepare quarterly Board of Directors' reporting exhibits and annual solvency request exhibits

Review of manual processes to propose and implement changes to make them more efficient and reduce risk

Perform accounting research or serve as a subject matter expert on SAP and GAAP on an as needed basis. Implement and maintain a robust system of internal controls. Coordinate with internal and external auditors in the periodic review of the company financial records.

Supporting the wider finance team in various ad hoc projects, lead special projects as assigned by management, or as deemed necessary to support departmental, divisional, and company priorities and business objectives.
Key Skills/Competencies:
Financial Analysis

Problem solving

Technical savvy (Excel, Access)

Communication (written and verbal)

Organization

Priority setting
Qualifications
Degree in Accounting is required, CPA or MBA a plus.

Minimum of five years professional experience and prior supervisory experience preferred. Prior general ledger accounting and financial reporting experience also required.

Insurance industry experience is desired.

Proficient in supervising staff of diverse experience levels, and customize supervisory style to optimize employee productivity and morale.

Thrives working in a fast-paced environment with tight deadlines. Overtime required, particularly during the quarter end and year end closing process.

Cultivates strong relationships with operational matrix partners. Can clearly communicate accounting information/requirements in a format easy to absorb by non-accountants.

Possesses a strong working knowledge of current GAAP, Statutory Accounting Principles, Sarbanes-Oxley and Model Audit Rule requirements.

Possesses strong analytical skills to effectively and efficiently interpret and evaluate financial results.

Experienced in the design and evaluation of internal controls over financial reporting.

Currently possesses Intermediate or Advanced Microsoft Excel and Access skills. Can also demonstrate proficiency in Microsoft Office software. Experience with Oracle general ledger software a plus.
About Cigna
Cigna Corporation exists to improve lives. We are a global health service company dedicated to improving the health, well-being and peace of mind of those we serve. Together, with colleagues around the world, we aspire to transform health services, making them more affordable and accessible to millions. Through our unmatched expertise, bold action, fresh ideas and an unwavering commitment to patient-centered care, we are a force of health services innovation. When you work with us, or one of our subsidiaries, you'll enjoy meaningful career experiences that enrich people's lives. What difference will you make?
Qualified applicants will be considered without regard to race, color, age, disability, sex, childbirth (including pregnancy) or related medical conditions including but not limited to lactation, sexual orientation, gender identity or expression, veteran or military status, religion, national origin, ancestry, marital or familial status, genetic information, status with regard to public assistance, citizenship status or any other characteristic protected by applicable equal employment opportunity laws.
If you require reasonable accommodation in completing the online application process, please email: SeeYourself@cigna.com for support. Do not email SeeYourself@cigna.com for an update on your application or to provide your resume as you will not receive a response.