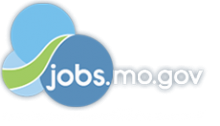 Job Information
Scioto Services

Recruiter (Human Resources)

in

St. Louis

,

Missouri
Recruiter
(Human Resources)
St. Louis, MO, United States of America
BackApply Now
Back
Apply Now
Overview
Scioto Services LLC, a Marsden Holding Company, is a facility services provider of commercial janitorial, building maintenance and specialty property services with operations serving customers throughout the United States. Scioto Services is a building services contractor known for its operational excellence and its ability to provide great services to small businesses and large multi-state or multi-regional companies alike. Scioto Services enjoys an unmatched reputation for maintaining property value and for helping business owners and property managers meet their objectives for their facilities. An industry-leading company of integrity, service dedication and innovation since it was founded in 1975, Scioto has succeeded by dedicating itself to providing customers with an ever-expanding array of cost-effective, superior-quality commercial property services.
Job Skills / Requirements
Recruiter Job Description:
The primary function of this position is to prepare and coordinate area recruitment activities such as applicant screening, interviewing and hiring qualified personnel. This position will also provide HR basic generalist support to the managers and associates within the region.
Primary duties:
Recruit qualified workers for our positions by pursuing community contacts, advertising effectively, developing and posting flyers, promoting referrals, and using other creative methods.

Actively evaluate and analyze staffing levels within the region. Complete reports as well as look for trends and/or patterns in regard to the area and positions we are feeling or needing to fill.

Responsible for communication with regional manager and account managers on the status of open positions and recruiting efforts as well as understanding their needs and the needs of their customers.

Responsible for new hire paperwork, conducting assessments, background checks, drug screening, and ensuring all pre-employment testing is done for all new hires.

Conducts new hire orientation.

Evaluates and updates recruiting, screening, hiring, placing, and training processes with the goal of improving these processes to benefit our internal and external customers as well as work to retain our associates.

Accurately complete all required paperwork throughout the employment process for potential employees.

Performs other project duties as assigned.
Requirements:
1 to 3 years recruiting experience; generalist experience helpful but not required.

Excellent working knowledge of all federal, state, and local laws such as FMLA, OSHA, FSLA.

Ability to multi-task and build strong working relationships.

Ability to work independently.

Innovative thinker and the ability to make continuous process improvements.

Strong interpersonal communication skills.

Strong planning, organizational, and multi-tasking skills with attention to detail.

Ability to understand and learn Scioto Services products, services, and customers.

Ability to develop relationships with other people and co-workers in implementing and developing programs, policies, goals and objectives.

Ability to develop relationships with customers, regulatory agencies, consultants and other contractor personnel.
Additional Information / Benefits
Scioto Services is an Affirmative Action, Equal Opportunity Employer. Scioto does not discriminate against any employee or applicant for employment because of race, age, sex, creed, ancestry, disability, sexual or affectional orientation, marital, or veteran status, color, religion, national origin, status with regard to public assistance or any characteristic protected under federal, state or local law.
Benefits: Medical Insurance, Dental Insurance, Vision Insurance, Paid Vacation
This is aFull-Timeposition1st Shift.
Number of Openings for this position: 1
BackApply Now
Back
Apply Now