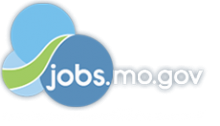 Job Information
Cigna

Quality Review and Audit Director - Express Scripts

in

St. Louis

,

Missouri
POSITION SUMMARY
The Quality Review and Audit Director is responsible for management of network audit programs, which include compliance monitoring of network providers. In this position, you will contribute to the establishment of strategic goals and audit programs to ensure that Express Scripts maintains its high standard for network participation, meets obligations for our clients for audit deliverables, and assists the Organization in developing new services to maintain high quality audit products and services. The Quality Review and Audit Director leads team to drive cross-functional alignment between the audit department and technology partners in developing and updating audit tools to meet client, audit program and regulatory needs.
This Position aligns cross-functionality with all shared service partners, including other business areas of Supply Chain, Legal, Regulatory, State Government Affairs, Compliance, FWA, Client Audit, SAM (including Prime & Cigna), Medicare & Medicaid Product, IT, and outside business vendors/regulators/contacts.
ESSENTIAL FUNCTIONS
Direct the Analysis, Development, Implementation, and Maintenance of Network Audit program to ensure adherence to client and provider contracts, policies and procedures and applicable state and federal regulations

Assist the Retail Network Operation in maintaining a compliant Pharmacy Network with audit oversight including credentialing support, compliance checks, maintain Specialty Network credentialing, support third party audits, RFPs review and responses, clinical support, SOP maintenance, Client Audit and FWA support including DOD, legislative & audit law reviews, and ad hoc tasks.

Consultation with and education of Pharma & RetailStrategy accountmanagement, Supply Chain Partners,sales/accountmanagement,and clientsto ensure adequatecommunication and prompt resolution of client or provider network audit reporting/issues/trends, Client audit requests and related issues.

Analyze trends and needs of Clients to execute best outcomes, create market leading and creative audit programs that educate Network Providers and provide themost appropriate outcome and effort tomaximize audit recoveriesand revenue, while maintaining a compliant network, along with any applicable discipline.

Lead a team that directs the business needs and alignment of audit tools and technology to deliver the requirements necessary to maintain Network Audit Programs and adherence to client contracts and related regulations
QUALIFICATIONS
10 – 14 years of experience with Bachelors Degree OR 16-20 years without Degree

7 years Supply Chain, Retail Pharmacy, or Claims Auditing experience

Previous management experience required

Highly proficient in mainframe, access database, MS products,and spreadsheetapplications; knowledge of SQL preferred

Advanced problem-solving skills with the ability to work cross-functionally to resolve issues and generate results among potentially conflicting constituencies

High-level of confidence, integrity, enthusiasm, and a personality that fits a fast-paced, energetic and proactive organization

Ability to manage others, both direct and indirect reports

Proven ability to work in a team environment

Exceptional verbal and written communication and presentation skills required to both internal and external clients

Ability to build strong relationships with peers, across the Organization and the senior leadership team

Ability to effectively work within a complex, matrix influence senior leadership without authority

Thorough understanding of business operations and processes required
ABOUT EXPRESS SCRIPTS
At Express Scripts, we dare to imagine a better health care system, and we're driven to make it happen. Where some see obstacles, we see possibilities. We're challengers, difference-makers and opportunity-seekers, united with our partners in pursuit of a simpler, more sustainable system and better health for all.
We have always acted first to take on the toughest challenges. We uniquely partner across the health care ecosystem to uncover opportunities, take action, advance health care and deliver better outcomes – like no one else can. We believe health care can do more. We are Champions For BetterSM.
Express Scripts, part of Cigna Corporation, unlocks new value in pharmacy, medical and beyond to further total health for all.
About Cigna
Cigna Corporation (NYSE: CI) is a global health service company dedicated to improving the health, well-being and peace of mind of those we serve. We offer an integrated suite of health services through Cigna, Express Scripts, and our affiliates including medical, dental, behavioral health, pharmacy, vision, supplemental benefits, and other related products. Together, with our 74,000 employees worldwide, we aspire to transform health services, making them more affordable and accessible to millions. Through our unmatched expertise, bold action, fresh ideas and an unwavering commitment to patient-centered care, we are a force of health services innovation.
When you work with Cigna, you'll enjoy meaningful career experiences that enrich people's lives while working together to make the world a healthier place. What difference will you make? To see our culture in action, search #TeamCigna on Instagram.
Qualified applicants will be considered without regard to race, color, age, disability, sex, childbirth (including pregnancy) or related medical conditions including but not limited to lactation, sexual orientation, gender identity or expression, veteran or military status, religion, national origin, ancestry, marital or familial status, genetic information, status with regard to public assistance, citizenship status or any other characteristic protected by applicable equal employment opportunity laws.
If you require reasonable accommodation in completing the online application process, please email: SeeYourself@cigna.com for support. Do not email SeeYourself@cigna.com for an update on your application or to provide your resume as you will not receive a response.