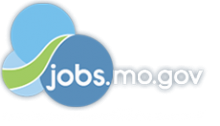 Job Information
Commerce Bank

Public Relations and Brand Strategies Manager

in

St. Louis

,

Missouri
About Working at Commerce
Wouldn't it be great to build your career at a bank that's known for helping people with their financial challenges? That's exactly what you'd be doing when you join the team at Commerce Bank. We're looking for teammates who are ready to do whatever it takes to help our customers with their everyday financial needs. You'd be helping yourself too, because Commerce has a tradition of recognizing and rewarding team members for their talent, skills and contributions.
No wonder we've been an industry leader for over 150 years and have developed a reputation as a great place to work in the financial services world. If you'd like to be a part of a team and culture that is respected by its peers and in your community, we should talk. We're always looking for the best and brightest.
About This Job
The Public Relations, Investor Relations & Content Solutions (PR/IR/Content) Manager serves a dual role to help set and align the strategic direction of all external communications initiatives for the public/media/investor relation functions of Commerce Bancshares as well as content marketing projects. The key objective for this position is to ensure positive and consistent brand recognition while helping drive sales, engagement, retention, leads and positive customer behavior
Essential Functions
Responsible for day-to-day aspects of PR/earned media & brand communications, including content gathering, curation, planning, copywriting, editing, proofing and responding to media inquiries.

Ensures alignment and impact of PR/earned media & brand communications to strengthen the Commerce brand through announcements and thought leadership messages platforms including brand communication planning, message pillar content development and story backlog grooming.

Identifies, influences and manages continuous improvement for PR/Earned media & brand communications strategies and processes.

Manages and monitors stakeholder relationships, media, publications, websites and social media accounts to ensure influencer/media engagement.

Serves as project manager/lead for corporate communications needs such as CBSH news

Coordinates and supports crisis communications and issues management.

Maintains media center, media policy and media training.

Monitors, measures and reports media engagement and sentiment.

Collaborates with Corporate, Commercial, Consumer, and Wealth Marketing teams and Corporate Marketing resources to meet the reactive, proactive and brand communications

Advises and supports PR/earned media strategies in support of Commerce sub-brands to ensure alignment to the Commerce master brand.

Manages work-flow processes and PR/earned media calendar including managing schedules, timelines, budgets and the coordination of project deliverables to deliver the project on time and on budget.

Collaborates/coordinates with marketing teams, agency relationships and third-party vendors to optimize PR/Earned media & brand communications projects.

Manages and continuously identifies and implements continuous improvement to workflow, automation, processes, reporting and tools.

Responsible for copywriting brand standards and media policy governance and exceptionprocess escalation.

Creates and manages cost center budget.

Ensures brand consistency and alignment.Accountable for the PR/Earned Media & brand communications quality, customer satisfaction and efficiency.

Need to strengthen the Commerce brand

Releases, annual/mini reports, shareholder meetings, corporate social responsibility report, awards & recognition.

Knowledge, Skills, and Abilities

Strategic PR/earned media & brand communications experience focused on financial services, B2C, B2B, or B2C2B.

Proven leadership in influencing and directing efforts in response to the PR/Earned media and brand communications landscape

Ability to interact with all levels of the organization, including external vendors.

Ability to lead cross-functional project teamsExpert knowledge of all digital marketing best practices, and experience with Social Media strategies, tactics and innovations

Proficiency in applying trends and consumer engagement preferences across PR/earned media channels.

Advanced knowledge of all PR/earned media best practices, and experience with Social Media strategies, tactics and innovations.

Experience managing marketing functions and teams.

Excellent communication and writing skills; proficient in knowledge of Associate Press (AP) writing style standards

Ability to work within a matrixed environment

Proven leadership and team building skills

Strong fiscal responsibility and understanding of how to present a business case

Ability to develop and manage an Agile Marketing work environment

Customer service oriented with strong communication and interpersonal skills

Ability to show critical thinking and listening skills and connect quickly with internal clients

Strong organizational skills, accuracy and attention to detail

Ability to ask questions, offer solutions, retain information and apply details to future situations

Proactive in finding ways to assist team members and streamline processes

Open minded and flexible to change

Cast a positive shadow that is aligned with our core values and culture

Basic proficiency with Microsoft Office suite

Education/Experience

BFA or BA degree in Journalism, Marketing, Communications or similarly related-field, Master's degree preferred

6+ years professional experience in public relations, communications, marketing or related field

6+ years marketing experience, financial services experience preferred
Location: 8000 Forsyth, St. Louis, Missouri 63105
Time Type:
Full time
Commerce Bank has been awarded numerous awards for our company culture. We have been included on distinguished lists such as Forbes' Best Midsized Employers, Forbes' Best Employers for Women, and Korn Ferry's Engaged Performance Award. You'll see the difference for yourself when you join the team.
Why Commerce? (https://www.commercebank.com/careers/about-commerce)
Inclusion and Diversity at Commerce
How to Join Our Team (https://www.commercebank.com/careers/how-to-join-our-team)
Want to be notified of positions that fit your preferences?
Follow these easy steps:
Create a Candidate Account at the top of the page by selecting "Sign In" upper right corner

Sign-up up for Job Alerts

We'll contact you about positions that match your skills and interests

Equal Opportunity Employer
Commerce Bank is proud to be an Equal Employment Opportunity employer and believes that every individual should have the opportunity to work at a job for which he, she or they qualifies. We celebrate diversity and do not discriminate based on race, religion, color, national origin, sex, sexual orientation, age, gender, gender identity, gender expression, veteran status, disability status, or any other applicable characteristics protected by law.