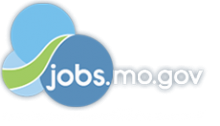 Job Information
Cigna

Product Strategy Advisor (UX Researcher)

in

St. Louis

,

Missouri
We are searching for an experienced user researcher to help build simple, holistic, and inclusive healthcare experiences. As part of Evernorth, the Experience Design team works to improve life by opening pathways to health. We build digital experiences for patients, their caregivers, healthcare professionals, and business healthcare decision-makers across the US. The Experience Research team is a part of the Experience Design team. We are a group of researchers, analysts, and accessibility professionals that combine our unique focuses to discover ways to impact care inclusively, measure the impact of hypothesized design solutions, and monitor how reality impacts the digital solutions we release.
Evernorth Digital Products are built through close collaboration across Engineering, Product, Design, and Business peers. Design in this case is a team within a team, composed of Researchers, UX Designers, and Content Strategists – all disciplines within the Experience Design team. The Research team forms the foundation of user-centered, data-driven product development and evolution within Evernorth. Healthcare is a highly personal, critical function. Our deep focus on user behavior, preferences, and abilities complements the other disciplines we work with to create robust customer journeys that are reflective of human needs.
This Senior UX Mixed Methods Researcher would be aligned to one of these cross-disciplinary teams to support product development. This researcher should have a breadth of experience and expertise so as to be methodologically agnostic – applying whichever research approach that is appropriate to the question at hand. Although this researcher is aligned to support product development, they will be formally part of the Experience Design Research, UX Research discipline. This affords an opportunity for peer collaboration and cross-pollination of best practices for both professional development and to yield deeply insightful healthcare experience strategies.
Duties
Apply experience and knowledge of social science, design, healthcare, and/or ecommerce best practices to identify both tactical and programmatic qualitative and quantitative research needs. Define testable hypotheses that are relevant to the business and design approaches to address general user experience and product marketing questions.

Develop research plans and recruitment criteria with stakeholder input.

Collect qualitative and quantitative research data using a broad range of methods (e.g. interviews, usability tests, focus groups, contextual evaluations, diary studies; design and program complex surveys, A/B testing, RITE) directly, in collaboration with other research staff, or using vendors.

Analyze and synthesize quantitative and qualitative research findings and prepare high-impact reports and presentations.

Present findings and implications (from a single study or a combination of multiple studies and/or data sources) to stakeholder audience.

Recommend design changes or solutions based on research evidence and design best practices.

Investigate and socialize new technology, processes, and/or research approaches.

Be a member of the Evernorth research community. Act as a mixed-methods UX research subject matter expert, contributing to peer feedback and coaching sessions, and providing guidance to the business as needed.
Skills
5+ years UX research experience.

Experience using a variety of usability methods for both remote and in-person research, including: card sorting, heuristic evaluation (formal and informal), cognitive walkthroughs, participatory design/co-creation workshops.

Ability to manage a research project from end-to-end including eliciting stakeholder goals, study design, screener development and recruiting management, test moderation, data analysis and reporting.

Excellent qualitative interviewing skills. Ability to engage deeply with study participants to understand their behaviors, needs, motivations, and preferences.

Excellent survey design and execution skills. Ability to design survey questions and exercises that address business questions, are appropriately rigorous, and are usable by research participants. Preferred: familiarity with psychometric theory and application.

Preferred: experience with using and applying eye-tracking in UX research; experience analyzing existing behavioral analytics (using SQL, R, Python, etc.)

Ability to identify appropriate qualitative and quantitative methods and analysis

approaches that address stakeholder research questions.

Ability to support simultaneous projects and product teams. Managing research roadmaps, communicating progress and setbacks to stakeholders, and aligning insights delivery to milestones.

Ability to analyze data using multiple methods, including applied inferential statistics (means testing, ANOVA, etc.) and foundational survey data analyses (e.g. crosstab reports, open-ended text analysis). Preferred: experience with segmentation approaches like factor analysis and/or cluster analysis; experience with MaxDiff, Kano Analysis, conjoint analysis.

Knowledge and experience using industry standard tools (e.g. Qualtrics, R, Python, Jupyter notebooks, Tableau, etc.).

Excellent presentation and written communication skills.

Ability to recommended design solutions based on observed UX issues.

Ability to visualize quantitative and qualitative research results in compelling ways.

Cross-disciplinary collaboration experience (across research disciplines, design disciplines, and product develop disciplines).
Education
Formal education in a relevant field such as human-computer interaction, human factors engineering or psychology, human centered design, cognitive psychology, anthropology, market research, psychometrics, or information science preferred. Advanced degree preferred.
Experience that demonstrates an understanding of quantitative research techniques as well as UX research theory, methods, and practices.
About Cigna
Cigna Corporation (NYSE: CI) is a global health service company dedicated to improving the health, well-being and peace of mind of those we serve. We offer an integrated suite of health services through Cigna, Express Scripts, and our affiliates including medical, dental, behavioral health, pharmacy, vision, supplemental benefits, and other related products. Together, with our 74,000 employees worldwide, we aspire to transform health services, making them more affordable and accessible to millions. Through our unmatched expertise, bold action, fresh ideas and an unwavering commitment to patient-centered care, we are a force of health services innovation.
When you work with Cigna, you'll enjoy meaningful career experiences that enrich people's lives while working together to make the world a healthier place. What difference will you make? To see our culture in action, search #TeamCigna on Instagram.
Qualified applicants will be considered without regard to race, color, age, disability, sex, childbirth (including pregnancy) or related medical conditions including but not limited to lactation, sexual orientation, gender identity or expression, veteran or military status, religion, national origin, ancestry, marital or familial status, genetic information, status with regard to public assistance, citizenship status or any other characteristic protected by applicable equal employment opportunity laws.
If you require reasonable accommodation in completing the online application process, please email: SeeYourself@cigna.com for support. Do not email SeeYourself@cigna.com for an update on your application or to provide your resume as you will not receive a response.