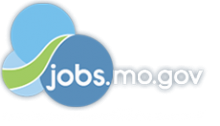 Job Information
Automation Service

Plant Controller

in

St. Louis

,

Missouri
Plant Controller
Jobs

Login

11-Feb-2020 to 11-Apr-2020 (CST)

Accounting

St. Louis, MO, USA

Full Time
comprehensive - medical, dental, vision, 401k, holiday and vacation pay
Email Me Similar JobsEmail Me This Job
The Plant Controller provides the day-to-day financial accounting support for a manufacturing plant. Reporting to the CFO, this person is responsible for the integrity and accuracy of financial data and systems. He or she will manage the monthly financial close process, as well as participate in ad-hoc projects, as needed.
HANDS ON - Must be comfortable walking the plant floor.
Why you, Why A/S? Automation Service cares deeply for its employees. For over 60 years, they've been the leader in their industry - they have a commitment to quality and take pride in their work. This company is in a time of growth and this position will be truly impactful to their continued success. So if you appreciate being valued, being heard and being challenged, this may be the right fit for you! Oh, and we have free snacks.
Core Duties & Responsibilities
Prepare all appropriate general ledger entries and monthly reconciliations

Follow our company's established accounting processes

Maintains cost accounting responsibility for routine compilation of manufacturing costs for payroll, inventory accountability, distributionof factory labor, verification of actual costs and computation of variances.

Inventory control management including coordination of cycle counts, resolution of problem areas and maintenance of procedures

Regularly maintain detailed reconciliations of all balance sheet accounts

Provide detailed analyses and explanations of all transactions including product line profitability analysis and review

Assists in preparation of documentation for external auditors

Develop monthly and quarterly accounting reports for the management and executive teams

Implement and monitor the month, quarter and year-end closeout accounting schedules

Drive KPI tracking throughout the business and work with functional leaders to evaluate information

Provide the reporting for a monthly revenue review with CFO and Sales Team

Maintains fixed asset register and processes related journal entries

Support ad-hoc projects as needed
Qualifications & Requirements
Minimum 7 years as a Plant Accountant in a small business setting.

Undergraduate business degree in accounting or finance required

Experience with NetSuite, and other ERP systems preferable

Advanced Excel skills

Manufacturing Industry experience

Budgeting experience

Strong attention to detail

Solid understanding of business operations; experience in a business or business unit preferred

Excellent communication skills and ability to work closely with a team of professionals inside and outside of accounting/finance

Proactive, hands-on, results oriented style

Required Competencies

Action Oriented Enjoys hard work; action oriented & full of energy; not fearful of acting with a minimum of planning

Customer Focus Consistently meets expectations & requirements of internal customers

Informing Provides the information people need to know to do their jobs; provides direct feedback & information so that timely and accurate decisions are made

Organized Can identify resources necessary for timely completion of assigned duties; can orchestrate multiple activities; arranges information & files in a useful manner

Perseverance Pursues everything with energy, drive & a need to finish; seldom gives up before finishing, especially in the face of resistance or setbacks

Priority Setting Spends time on what's important; quickly zeros in on the critical few & puts the trivial many aside; focused

Problem Solving Applies appropriately rigorous logic & methods to investigate and solve problems with effective solutions

Time Management Uses time effectively & efficiently; concentrates efforts on the priorities; gets more done in less time than others