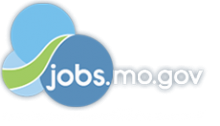 Job Information
Accenture

Payments Banking Senior Manager - Management Consulting

in

St. Louis

,

Missouri
We Are:
Accenture is a leading global professional services company, providing a broad range of services in strategy and consulting, interactive, technology and operations, with digital capabilities across all of these services. We combine unmatched experience and specialized capabilities across more than 40 industries — powered by the world's largest network of Advanced Technology and Intelligent Operations centers. With 506,000 people serving clients in more than 120 countries, Accenture brings continuous innovation to help clients improve their performance and create lasting value across their enterprises. Visit us at www.accenture.com .
Accenture Consulting:
Being part of Accenture Consulting means becoming an expert at making the New happen Now. To us, the New is all about the wise pivot that turns constant disruption to continuous reinvention. We are an innovation led-company that works at the heart of our clients' organizations so that no matter how complex the business challenge, we face the future with confidence.
Coming here means future-proofing your career and going as far as your ambition takes you. Becoming a tech-savvy, well-rounded, multi-disciplined and market-relevant advisor doesn't happen by chance. We invest in training and development in a big way, so you can build your future along with ours, creating an impactful career unique to you. Ultimately, we believe we is greater than me and that diverse perspectives lead to the best solutions. Joining Accenture Consulting means you will learn, innovate and lead, and together we will improve the way the world works and lives. 
You Are:
Management Consulting professionals design and implement process and change interventions that integrate strategy, technology and people to enable process improvements that create value for clients. People in our Client & Market career track drive profitable growth by developing market-relevant insights to increase market share or create new markets. They progress through required promotion into market-facing roles that have a direct impact on sales. As a Banking Payments Consulting Senior Manager, you'll be dedicated to help clients by playing the role of a partner who can work with the client team and lead an Accenture team to design and deliver strategic solutions that address key business issues facing the banking and increasingly the broader payments industry.
Accenture is growing our practice to help banks, payments providers, and other businesses navigate their transformational payments journeys. The Banking Payments Consulting Senior Manager will help drive the development of our payment offerings and the delivery of transformational consulting projects
You'll often be:
Integrating, simplifying, and improving, business strategy, processes, technology, and operational efficiency across core payments, digital payments, transaction payments, mobile payments and compliance, risk and operations, to reduce costs and improve productivity;

Delivering business change by designing and delivering the strategy across core payments, cards, digital innovation, digital and emerging payments;

Helping recommend opportunities for robotics to streamline processes and gain efficiencies throughout the payment lifecycle;

Identifying ways that Payments As A Service can both increase operational flexibility, reduce costs, and roadmap for implementation;

Renewing card issuing processing platforms to support cost efficiency and growth in volumes;

Enabling real time payments and developing real time payments architecture;

Helping banks in extending their value chain by reinventing their processes and products;

Helping clients in incorporating digital technologies and in developing connectivity to a wide range of payment methods;

Leading teams of analysts and consultants and independently structuring work at the project level to deliver results;

Developing business cases, project road maps and operating models to implement complex solutions and systems for financial institutions;

Understanding and implementing the use of Open Banking / Open APIs;

Synthesizing analyses of the project team into clear, sound recommendations for the client teams to implement;

Running Accenture's business (including cost management, contract management, etc.) with discipline, rigor and integrity;

Developing the Banking Payments practice and building Accenture's Payment offerings, assets and capabilities;

Leading business development activities including opportunity identification, qualification, proposal development/presentation, and commercial contract negotiation, and

Developing and managing high-performing multidisciplinary teams, leading by example, actively mentoring others and contributing to performance management and recruitment activities.

It is our intention for our people to live where they work and work where they live. However, in the context of our profession and serving our clients there may be times when you will need to travel. For now, all Accenture business travel, international and domestic, is currently restricted to client-essential sales/delivery activity only. Please note: The safety and well-being of our people continues to be the top priority, and our decisions around travel are informed by government COVID-19 response directives, recommendations from leading health authorities and guidance from a number of infectious disease experts.

Basic Qualifications:

Here's What You Need:

8+ years relevant project delivery experience in a management or technology consulting professional services firm

10+ years' overall experience, including working on payments project delivery in any of the following payment domains:

Card: Private label, Credit, Online Debit, Offline Debit, Prepaid, ATM, Merchant Acquiring/Issue Processing, Loyalty

Retail: P2P, Bill Payment, Mobile Payments, Electronic Bill Presentment, Micro Payments

Wholesale: ACH, Domestic Wire, Cross-Border, Fedwire/CHIPS, SWIFT, ISO20022

Requirement analysis/functional design skills

A Bachelor's degree

Bonus Points if:

Experience working with commercial payment vendor platforms

E.g. Finastra, FIS, Fiserv, ACI, TSYS, Oracle, IBM

Payments industry expertise in alternative/emerging payments (contactless payments, blockchain, cryptocurrency)

Project management experience with the one or more of the following:

Cards Acquiring and Issuing

Core Payments: RTGS, Low-Value systems, Real-Time systems

Banking, Financial Services, and/or Software industries

Artificial Intelligence and/ or Robotics

Real-Time Payments and Real-Time Payments Architectures

Agile Methodology

Experience understanding business challenges and explaining how our offerings and services provide value.

Experience identifying a client's high-level business needs and leading the creation of detailed functional specifications and other documentation, such as requirement traceability matrices, work-flow diagrams and use-cases.

Insights on key methodologies, approaches and market trends in the payments industry.

An ability to inspire teams to deliver to a high standard in a suitable timeframe.

Experience understanding team strengths, and the ability to coach and develop others.

Must be willing to travel up to 80% (Monday - Thursday)

Important information

All of our consulting professionals receive comprehensive training covering business acumen, technical and professional skills development. You'll also have opportunities to hone your functional skills and expertise in an area of specialization. We offer a variety of formal and informal training programs at every level to help you acquire and build specialized skills faster. Learning takes place both on the job and through formal training conducted online, in the classroom, or in collaboration with teammates. The sheer variety of work we do, and the experience it offers, provide an unbeatable platform from which to build a career.

Equal Employment Opportunity Statement Accenture is an Equal Opportunity Employer. We believe that no one should be discriminated against because of their differences, such as age, disability, ethnicity, gender, gender identity and expression, religion or sexual orientation. Our rich diversity makes us more innovative, more competitive and more creative, which helps us better serve our clients and our communities. All employment decisions shall be made without regard to age, race, creed, color, religion, sex, national origin, ancestry, disability status, veteran status, sexual orientation, gender identity or expression, genetic information, marital status, citizenship status or any other basis as protected by federal, state, or local law. Accenture is committed to providing veteran employment opportunities to our service men and women. For details, view a copy of the Accenture Equal Opportunity and Affirmative Action Policy Statement (https://www.accenture.com/_acnmedia/Careers/PDF-9/Accenture-Annual-Policy-Statement-Regarding-EEO-2018-Applicant.pdf) Requesting An Accommodation Accenture is committed to providing equal employment opportunities for persons with disabilities or religious observances, including reasonable accommodation when needed. If you are hired by Accenture and require accommodation to perform the essential functions of your role, you will be asked to participate in our reasonable accommodation process. Accommodations made to facilitate the recruiting process are not a guarantee of future or continued accommodations once hired. If you would like to be considered for employment opportunities with Accenture and have accommodation needs for a disability or religious observance, please call us toll free at 1 (877) 889-9009, send us an email (https://www.accenture.com/us-en/contact-us) or speak with your recruiter. Other Employment Statements Applicants for employment in the US must have work authorization that does not now or in the future require sponsorship of a visa for employment authorization in the United States.

Candidates who are currently employed by a client of Accenture or an affiliated Accenture business may not be eligible for consideration. Job candidates will not be obligated to disclose sealed or expunged records of conviction or arrest as part of the hiring process. The Company will not discharge or in any other manner discriminate against employees or applicants because they have inquired about, discussed, or disclosed their own pay or the pay of another employee or applicant. Additionally, employees who have access to the compensation information of other employees or applicants as a part of their essential job functions cannot disclose the pay of other employees or applicants to individuals who do not otherwise have access to compensation information, unless the disclosure is (a) in response to a formal complaint or charge, (b) in furtherance of an investigation, proceeding, hearing, or action, including an investigation conducted by the employer, or (c) consistent with the Company's legal duty to furnish information.