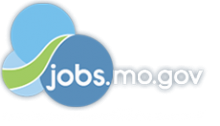 Job Information
ConvaTec

Ostomy Care- Clinical Resource Specialist- West

in

St. Louis

,

Missouri
At ConvaTec, our vision is to develop pioneering trusted medical solutions to improve the lives we touch. We are a global medical technology business focused on serving people and care givers in the areas of advanced wound care, ostomy care, continence and critical care and infusion care. We devise, develop and manufacture innovative products and services that support people with deeply personal and challenging medical conditions, helping to improve care for them and giving them greater confidence, freedom and mobility. We are guided by our five core values, that shape the way we work, every day: Improve Care, Deliver Results, Grow Together, Own It and Do What's Right. We are a global Group, with over 9,900 employees and in 2020, our Group generated revenues of over $1.894 billion. To learn more about ConvaTec, please visit www.convatecgroup.com. Every day, our products improve the lives of millions of people around the world. We're hugely proud of this, which is why we're transforming our business to reach millions more. Join us as a Clinical Resource Specialist, and you'll drive progress that really means something.
About the role:
As a Clinical Resource Specialist for our Ostomy Care franchise, you will be responsible for supporting and promoting profitable business results through the execution of current ConvaTec business strategies and promoting high level customer relationships via clinical support for the sales and marketing teams. You will be regionally assigned with a defined scope of account targets representing acute care, home health/long term care and retailers.
Your key duties and responsibilities:
Provide leadership in the field through coordination of clinical programs and product education, inclusive of clinical study/paper reviews with the field sales team, and cross-functional departments including marketing, me+ Support teams and Concierge teams, channel, and sales training. Interface and engage with Global Clinical Affairs team, as necessary.

Demonstrate expert-level knowledge of the entire Ostomy product line (along with a working knowledge of other business unit product lines) and continue to build on that knowledge in order to perform in a clinical leadership role for the sales and marketing teams.

Maintain on-going knowledge of market activity and competitive products and programs.

Drive utilization of all ConvaTec products through clinical and product education and through serving in an advisory role to our customers (both internal and external) regarding ConvaTec formularies, protocol, policies, and procedures. This includes assisting marketing with development and implementation of internal and external product promotional programs.

Support product trials/evaluations, in-servicing, and conversion activities for assigned account targets and as needed.

Provide clinical input and leadership to field sales and marketing on a regular basis.

Provide clinical assistance to marketing, sales training, channel, me+ support teams and Concierge teams.

Deliver effective communications with key customers, both internal and external.

Effectively drive projects from start to completion.
About you:
You are a certified and licensed Nurse (i.e. WOCN, WCC, CWS) who displays a strong customer understanding and can anticipate true customer needs. From your combination of clinical and sales experience, you bring a knowledge of Customer Relationship Management (CRM) systems (i.e. ORION or MS Dynamics) and excellent verbal communication, negotiation, motivational interviewing / coaching, and interpersonal skills. You have achieved recognition through peer reviewed publications and public speaking events.
Qualifications/Education:
Minimum of a Bachelor's degree in Nursing is required

Certification in Wound and Ostomy preferred – WOCN, CWS, or WCC certification preferred

Minimum of three (3) years of clinical experience and three (3) years of sales and business (or equivalent) experience preferred, along with cross-functional experiences working with teams and/or leading and supporting wound care teams and ostomy support groups.

Previous sales experience is desired.

Must be able to communicate product and product related clinical information and evidence-based opinions clearly and concisely.

Excellent written and verbal communication skills are essential to this role.

Ability to inspire and motivate others through action is critical in this role.

Project management skills to effectively drive projects from start to completion required.
Working conditions:
Home office capability & internet access required- not provided by company
Our products make a big difference every day. So will your contribution. The work you do will mean more, because it'll make things better for your team, our business or our customers' lives. It'll inspire you to deliver to your very best.
And we'll be right behind you when you do.
This is a challenge more worthwhile.
This is work that'll move you.
Compensation target: $110,000 - $115,000 annual base salary + annual incentive bonus plan
Link to ConvaTec benefits: https://www.convatecgroup.com/careers/why-choose-us/#
#LI-KM1
ConvaTec provides equal employment opportunities for all current employees and applicants for employment. This policy means that no one will be discriminated against because of race, religion, creed, color, national origin, nationality, citizenship, ancestry, sex, age, marital status, physical or mental disability, affectional or sexual orientation, gender identity, military or veteran status, genetic predisposing characteristics or any other basis prohibited by law.
Notice to Agency and Search Firm Representatives: ConvaTec is not accepting unsolicited resumes from agencies and/or search firms for this job posting. Resumes submitted to any ConvaTec employee by a third party agency and/or search firm without a valid written and signed search agreement, will become the sole property of ConvaTec. No fee will be paid if a candidate is hired for this position as a result of an unsolicited agency or search firm referral. Thank you.
If you are an active employee at ConvaTec, please do not apply here. Go to the Career Worklet on your Workday home page and View "ConvaTec Internal Career Site - Find Jobs". Thank you!
ConvaTec is changing. We're transforming our business, fueled by a fierce determination to improve the lives of millions more customers around the world.
Our shared focus, and the sheer drive of our people, are giving us real momentum. They're also making us a uniquely invigorating place to work. Join us and, whatever your role, you'll be pushed and challenged every day. You'll be supported too, empowered to spark and drive change where it matters most.
We have a uniquely dynamic, sometimes demanding environment. But if you're motivated, and as focused on delivering for patients as we are, it'll bring the very best out in you. You'll never stand still. And you might just make the biggest impact of your entire career.
If you would like to know how we intend to use your data following your application please refer to our full data privacy policy on the following link: https://www.convatecgroup.com/privacy-policy/