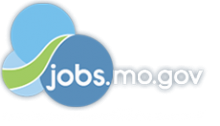 Job Information
Neighbors Credit Union

Member Engagement Specialist

in

St. Louis

,

Missouri
Overview
Are you looking for a customer service position to combine your awesome people skills, enthusiasm for technology and decision-making abilities? Do you want to work in a position that is on the cutting edge of technology? The Member Engagement Specialist provides accurate and timely information to members through various service delivery channels, including telephone, email, social media and video interaction.
Who you are:
You are great with technology and comfortable appearing on screen to members! You are excited to work in a fast paced environment. You will use your problem-solving and decision-making skills to ensure awesome service and swift resolutions to member questions.
Who we are:
Neighbors Credit Union is a growing, not-for-profit, full-service financial institution that was established in 1928 in St. Louis. Here our employees have a simple purpose: to provide awesome member experiences! And at Neighbors Credit Union, you will be part of a team that always puts people before profits.
Our Mission:
Providing awesome member experiences through innovative products, superior service, and trusted advice, while strengthening our community with financial education. We are dedicated to the success of our members and employees to ensure we are the financial institution of choice.
Responsibilities
Manage member relationships by providing problem resolution regarding accounts, loans, services, and delivery channels.

Extend the Neighbors Credit Union brand in the marketplace by maximizing every contact opportunity presented by the member.

Handle all interactions in a helpful and thoughtful way, reflecting positivity on NCU.

Project enthusiasm, courteousness, and confidence while conducting member transactions.

Quickly identify the members' need and match it to a product or service that is in their best interest.

Handle incoming video conferences via ITM.

Uses technology to review and accept checks, identification documents and other documents needed to make appropriate decisions and complete transactions and member requests.

Displays empathy and offers solutions that are in the best interest of members and NCU.

Uses multiple information systems to analyze every interaction and deliver accurate detailed results.

Handle all inbound phone calls related to members' accounts or general questions about NCU products and services.

Must complete CUNA financial certification program within a year of hire.
Qualifications
Up to six months of experience in customer service with focus on problem resolution.

Must possess excellent personal relations skills including listening, showing empathy, de-escalating angry members, etc.

Excellent written and verbal communication.

Must have the ability to work remotely when needed.

Customer service phone experience preferred.

Knowledge of telephone communication skills.

Courtesy, tact and diplomacy are essential elements of the job. This work involves personal contact with others inside and outside the organization

Must be able to use several computer systems at once to gather data and provide quality problem resolution.

Must possess a high school diploma or equivalent.

Must be able to adapt to change and learn quickly.

Aptitude for mathematics is preferred.

Education:

High school diploma or equivalent.

Hours of Operation:

7:00 am to 7:00 pm Monday through Saturday

Rewards

This position is full-time! You will be eligible for benefits including medical, dental, life insurance, disability insurance, flexible spending accounts, and a 401(k) plan with matching contributions.

Remote work capabilities.

The salary range is$15.00 - $16.40 / Hr.

At NCU, we believe hard work should be rewarded. Your compensation will include opportunities for monthly bonuses and incentives.

We have excellent opportunities for career advancement and professional development.
Job LocationsUS-MO-St. Louis
Posted Date1 month ago(5/24/2021 3:28 PM)
Job ID 2021-1802
of Openings 1
Category Sales