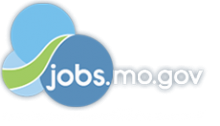 Job Information
Ameren

Manager, Sourcing

in

St. Louis

,

Missouri
If end date is listed, the posting will come down at 12:00 am on that date:Wednesday June 23, 2021
About The Position
The Manager, Sourcing is responsible for leading strategic sourcing activities and sourcing professionals with the goal of achieving significant reductions in total cost of ownership, collaborating with the business lines and corporate functions to develop effect cost reduction strategies and implementation, and manage supplier relationships.
Key responsibilities include:
Supervise, coach, develop and evaluate a team of sourcing professionals.

Manage assigned commodity areas through strategic sourcing and the formation of cross-functional teams.

Manage sourcing professionals, providing guidance on work execution and escalated issues.

Be recognized as the services and equipment procurement subject matter expert by peers and clients.

Deliver year-over-year productivity improvements while maintaining or improving service levels and reliability.

Work closely with key stakeholders in business lines and corporate functions to develop effective cost reduction strategies and implementation plans.

Measure and track performance within each spend category and define budgetary impact.

Monitor strategy implementation, contract compliance and customer satisfaction.

Provide assistance to Ameren's acquisition strategies by completing the due diligence and integration activities for the spend categories.

Uphold internal and external policies, regulations and laws.
Qualifications
Bachelor's Degree from an accredited college or university required, preferably in an analytical discipline (e.g., finance, accounting, business, etc.). MBA or other related graduate degree preferred. Seven or more years of professional experience in strategic sourcing, purchasing, consulting, cost accounting, or finance required. Three or more years of supervisory or high-level team/project leadership required. Procuring IT hardware, software, consulting and system integration experience preferred.
In addition to the above qualifications, the successful candidate will demonstrate:
Proficiency with Microsoft Word, Excel, and PowerPoint required. Proven ability to negotiate. Demonstrated ability to navigate through the strategic sourcing process preferred. Thorough understanding of purchasing, accounts payable, work management and financial systems applications required. Basic understanding of Ameren's systems applications (e.g., Oracle Purchasing, accounts payable, EMPRV, CBS) preferred. Proven ability to achieve results while effectively managing the associated change and to measure, analyze (e.g., TCO, NPV, cost price analysis), and understand complex business issues required. Demonstrated ability to design a request for proposal and negotiate contracts required. Ability to use Producer Price Index preferred. Some regional travel required.
Additional Information
Ameren's selection process includes a series of interviews and may include a leadership assessment process. Specific details will be provided to qualified candidates.
All qualified applicants will receive consideration for employment without regard to race, color, religion, sex, national origin, ethnicity, age, disability, genetic information, military service or status, pregnancy, marital status, sexual orientation, gender identity or expression, or any other class, trait, or status protected by law.
St. Louis-based Ameren Corporation powers the quality of life for 2.4 million electric customers and more than 900,000 natural gas customers in a 64,000-square-mile area through its Ameren Missouri and Ameren Illinois rate-regulated utility subsidiaries. Ameren Illinois provides electric transmission and distribution service and natural gas distribution service. Ameren Missouri provides electric generation, transmission and distribution service, as well as natural gas distribution service. Ameren Transmission Company of Illinois develops, owns and operates rate-regulated regional electric transmission projects. For more information, visit Ameren.com, or follow us on Twitter at @AmerenCorp, Facebook.com/AmerenCorp, or LinkedIn/company/Ameren.