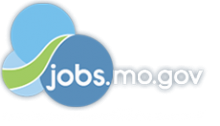 Job Information
KPMG

Manager, Recruiting Technologies - Production Support

in

St Louis

,

Missouri
Manager, Recruiting Technologies - Production Support
Louisville, Kentucky
Requisition #: 45010
Practice Area: Business Support Services
Location: Anchorage, AK; Birmingham, AL; Bentonville, AR; Phoenix, AZ; Tempe, AZ; Irvine, CA; Los Angeles, CA; Sacramento, CA; San Diego, CA; San Francisco, CA; Santa Clara, CA; Seal Beach, CA; Walnut Creek, CA; Woodland Hills, CA; Boulder, CO; Denver, CO; Hartford, CT; Stamford, CT; Washington, DC; Ft Lauderdale, FL; Jacksonville, FL; Miami, FL; Orlando, FL; Tallahassee, FL; Tampa, FL; Atlanta, GA; Honolulu, HI; Des Moines, IA; Boise, ID; Chicago, IL; Lisle, IL; Indianapolis, IN; Kansas City, MO; Louisville, KY; Baton Rouge, LA; Monroe, LA; New Orleans, LA; Shreveport, LA; Boston, MA; Cambridge, MA; Baltimore, MD; Detroit, MI; Grand Rapids, MI; Minneapolis, MN; St Louis, MO; Jackson, MS; Billings, MT; Charlotte, NC; Greensboro, NC; Raleigh, NC; Lincoln, NE; Omaha, NE; East Brunswick, NJ; Montvale, NJ; Short Hills, NJ; Woodcliff Lake, NJ; Albuquerque, NM; Las Vegas, NV; Albany, NY; Buffalo, NY; Melville, NY; New York, NY; Rochester, NY; Cincinnati, OH; Cleveland, OH; Columbus, OH; Oklahoma City, OK; Tulsa, OK; Portland, OR; Harrisburg, PA; Philadelphia, PA; Pittsburgh, PA; Radnor, PA; San Juan, PR; Providence, RI; Greenville, SC; Knoxville, TN; Memphis, TN; Nashville, TN; Austin, TX; Dallas, TX; Fort Worth, TX; Grand Prairie, TX; Houston, TX; Richardson, TX; San Antonio, TX; Salt Lake City, UT; Alexandria, VA; Herndon, VA; McLean, VA; Norfolk, VA; Richmond, VA; Colchester, VT; Seattle, WA; Milwaukee, WI
Known for being a great place to work and build a career, KPMG provides audit, tax and advisory services for organizations in today's most important industries. Our growth is driven by delivering real results for our clients. It's also enabled by our culture, which encourages individual development, embraces an inclusive environment, rewards innovative excellence and supports our communities. With qualities like those, it's no wonder we're consistently ranked among the best companies to work for by Fortune Magazine, Consulting Magazine, Working Mother Magazine, Diversity Inc. and others. If you're as passionate about your future as we are, join our team.
KPMG is currently seeking a Manager, Recruiting Technologies to join our HR organization.
Responsibilities:
Lead a technology production support team tasked with developing, delivering, testing, and supporting recruiting solutions

Manage change requests and enhancements, provide tactical direction, and offer technical guidance

Identify benefits and risks to solution proposals and advise clients and business leaders on recommendations to remedy or improve customer experience with technology

Organize and control team activities, manage personnel assignments, and maintain a balanced resource plan

Serve as liaison to clients and vendors
Qualifications:
Minimum of six years recruiting technology system implementation, support, testing, analysis, and design experience, preferably within a professional services firm or similar environment

Bachelor's degree from an accredited college or university

Experience with Avature applicant tracking systems (ATS) is required; experience with video interviewing systems (HireVue, Montage, or similar), virtual event systems, and neuroscience-based games assessment platforms (Pymetrics or similar) is preferred

Prior experience managing people and/or vendor relationships, preferably as it pertains to reactive and proactive production support

Client-facing experience in presenting and making recommendations, as well as fielding questions from leadership, essential

Strong interpersonal, analytical, problem-solving, and attention-to-detail skills, along with the ability to take initiative is required
KPMG LLP (the U.S. member firm of KPMG International) offers a comprehensive compensation and benefits package. KPMG is an affirmative action-equal opportunity employer. KPMG complies with all applicable federal, state and local laws regarding recruitment and hiring. All qualified applicants are considered for employment without regard to race, color, religion, sex, sexual orientation, gender identity, national origin, disability, protected veteran status, or any other category protected by applicable federal, state or local laws. Thecontains further information regarding the firm's compliance with federal, state and local recruitment and hiring laws. No phone calls or agencies please.
Our Benefits
Health
KPMG offers a range of medical insurance options to meet your needs as well as prescription drug coverage, health care flexible spending accounts, and dependent day care flexible spending accounts.
Personal Time Off (PTO)
Up to 30 PTO Days per year (depending on job classification/level/years of service).
Financial
401(k) and Pension Plans

Dependent Care Flexible Spending Account

Health Care Flexible Spending Account

Mortgage Assistance Program

HomeBenefits@Work Program

Hyatt Legal Plan

Benefits vary by employment status.