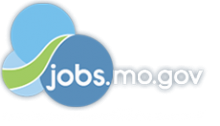 Job Information
Washington University of St. Louis

Manager Cost Analysis - Accounting Services - 47735

in

St. Louis

,

Missouri
Job Type/Schedule
This position is full-time and works approximately 37.5 hours per week.
Department Name/Job Location
This position is in the Department of Accounting Services. This position is for the Danforth Campus.
Essential Functions
POSITION SUMMARY:
The successful candidate for this position must have a broad and diverse skill set. They must have or be able to quickly learn the complex functioning and accounting for an ultramodern world class research institution. They will need to deal with senior management on a close interpersonal basis and be able to communicate complex concepts and their opinions in an understandable manner. Communication will also be key in training administrative personnel in conducting an annual survey of University space and overseeing compliance with University policy for over 200 recharge centers. The candidate will have strong information technology skills and be able to understand and manipulate the intricate software model used to calculate the University's Facilities and Administrative (F&A) cost rate. Among other duties, this person will be responsible for planning and preparation of the F&A cost proposal and negotiation with federal government representatives of the rate used for the recovery of F&A costs. They will research and interpret F&A issues impacting the rate proposal, supervise staff responsible for the University space system, monitor recharge center compliance with University policy including overseeing preparation of annual and semiannual financial statements for each center and F&A analysis. If needed, prepare and submit the University's fringe benefit proposal.
PRIMARY DUTIES AND RESPONSIBILITIES:
Annually analyze financial information and allocate to appropriate cost pools in Comprehensive Rate Information System (CRIS) software to determine the University's F&A cost rate. Identify, gather, assess, and analyze data. Download information from the accounting system. Develop an intimate knowledge of the University's cost structure and communicate with departments, consultants and senior management across the University to determine appropriate and most advantageous treatment of costs. Ensure compliance with federal regulations. Develop annual projections of the F&A rate using capital budgets and other information to provide recommendations to senior management on appropriate course of action with respect to current and future rate calculations. Coordinate activities of the indirect cost analyst and the activities of various consultants utilized during years in which rate proposals are submitted to the federal government. Prepare/compile the cost report narrative and final schedules for submission to the federal government during a base year. Participate in rate negotiations with federal representatives.
Oversee preparation and distribution by the indirect cost analyst of recharge center financial statements and summary reports to senior management. Assure reporting reflects OMB Uniform Guidance (UG) and University policy. Confer with and provide guidance to recharge center directors in the establishment of charge out rates to customers of the center. Monitor compliance with university policy with respect to centers accumulating operating surplus or deficit.
Develop and maintain comprehensive knowledge of UG, CRIS, and current F&A issues. Research and interpret issues impacting the F&A proposal. Respond to questions from senior management and departments on F&A related issues. Provide information from CRIS to a variety of users within the University community as requested. Develop and maintain relationships and communication with representatives at other large research universities through participation in national meetings and groups such as CRIS users meeting, COGR, and NCURA. Complete special projects and analysis.
Supervise space coordinator and the space survey process. Develop, maintain, and improve systems needed to support the space survey. Take constructive steps to maximize the positive impact of space on the F&A rate within the requirements of the UG. Recommend enhancements and changes to survey instructions, web site, training materials, policies, and procedures. Present training sessions as needed. Maintain effective communications with department space coordinators.
Develop strategies to maximize the F&A rate and make recommendations to senior management for negotiations with the federal government based on thorough knowledge of UG, CRIS, current F&A issues, and industry "best practices". Maintain the University's cost accounting disclosure statement and communicate changes to the Department of Health and Human Services.
Assist with the preparation of the University's audited financial statements. Prepare allocation of depreciation, interest, and O&M. Prepare a detailed report of auxiliary enterprises and reconcile with information in the Finance Committee report and other related projects as required.
Hire, train, supervise, and develop staff. If needed, submit the University's annual fringe benefits rate proposal.
Required Qualifications
Bachelor's degree (Accounting or Finance preferred).
Four to six years accounting experience.
Three to four years university F&A experience and/or accounting for costs experience.
Preferred Qualifications
MBA.
Accounting certification (CPA, CMA, or similar).
Supervisory experience.
Database software application experience.
Presentation skills.
Project planning experience.
Excellent Communication-both verbal and written.
Experience with Microsoft Office.
Organizational and time management skills.
Ability to maintain strict confidentiality.
Strong attention to detail.
Strong negotiation skills.
Ability to participate in the negotiation process by developing strategies to maximize the F&A rate and aggressively defend the University's position during negotiations with federal representatives.
Strong analytical skills with interest in analyzing detail while understanding the big picture. Ability to properly assess relevant data and develop effective and practical solutions for complex issues.
Excellent interpersonal skills.
Develop and maintain good working relationships with a wide variety of people, including senior management, departmental staff, consultants, and representatives of other, large research universities.
Ability to build consensus in small work groups where decision making is done in a collaborative environment.
Provide leadership to increase efficiency and effectiveness of the department.
Excellent communication skills, both written and verbal.
Ability to prepare and deliver effective presentations.
Strong automation skills.
Proficiency in spreadsheet, data base management, and report writing software applications.
Ability to develop, maintain, and modify worksheets, programs, and reports.
Ability to work independently with a high degree of reliability, accuracy and productivity.
Ability to meet deadlines with varying degrees of pressure.
Ability to plan, direct, and implement long-term projects.
Salary Range
The hiring range for this position is $73,944 - $97,968 annually.
Pre-Employment Screening
All external candidates receiving an offer for employment will be required to submit to pre-employment screening for this position. Current employees applying for a new position within the university may be subject to this requirement. The screenings will include a criminal background check and, as applicable for the position, other background checks, drug screen, employment and education or licensure/certification verification, physical examination, certain vaccinations and/or governmental registry checks. All offers are contingent upon successful completion of required screening.
Benefits
This position is eligible for full-time benefits. Please click the following link to view a summary of benefits: https://wustl.box.com/s/8wkhs25yssf0775x9d6nd6vqa7obpth7.
EOE Statement
Washington University is an Equal Opportunity Employer. All qualified applicants will receive consideration for employment without regard to race, color, religion, age, sex, sexual orientation, gender identity or expression, national origin, genetic information, disability, or protected veteran status.
Job Title: Manager Cost Analysis - Accounting Services - 47735
Job ID: 47735
Location: Danforth - Main Campus
Full/Part Time: Full-Time
Regular/Temporary: Regular