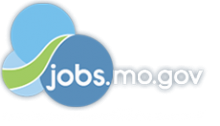 Job Information
Clearent Intelligent Processing

Manager , Corporate Development

in

St. Louis

,

Missouri
Manager , Corporate Development
St. Louis, MO

Type: Full-time

Min. Experience: Manager
Back to job listings
Job Purpose: The job several major components. 1) lead deal sourcing efforts (outbound calling, trade show attendance, etc), 2) participate in financial modelling and integration planning /execution for acquired businesses, and 3) strategic analysis and planning for the acquired businesses. Key success factors will include monitoring the acquired businesses to ensure performance per the financial models developed to justify acquisition, realization of modelled synergies as soon as possible, and develop longer term strategies that will accelerate growth rates or profitability.
Principal Accountabilities
· Deal Sourcing
o Create and prioritize pipeline of acquisition targets in existing verticals using input from business leads and other sources.
o Create outbound calling strategy to ensure Clearent's participation in all desirable processes
o Research and create list of other desirable vertical markets for acquisitions
· Strategic Analysis & Financial Planning
o Create and maintain analytics that serve as the basis for acquisition rationale and prioritization
o Assist the acquired businesses translate complex matrix of facts and analyses into actionable acquisition strategies
o Complete various ad hoc requests from the acquired business, corporate finance, etc as needed
o Lead in developing financial models for acquisitions
o Develop opportunity / threat matrices, convene and lead teams to conceive actionable strategies that maximize results
o Develop and maintain on-going competitor analyses including services offered, product introductions, pricing tactics, manufactured cost estimates, channels, etc.
· Integration
o Convene appropriate functional leads to scope, define and build timeline for integration of acquired companies
o Execute an aggressive but practical timeline
o Provide senior management with regular updates on integration and manage project risks/issues
· Travel estimate: approximately 30%
Key Challenges
· Forge relationships to ensure our participation in business sale processes, but also drive for proprietary deals in identified verticals
· Success will be measured on the ability to add-value and contribute to the team. This will be done by not only drawing meaningful conclusions but also by making actionable recommendations to mitigate threats and take advantages of opportunities. The role is not simply to observe and report.
· The person filling this role will have to be capable of operating in a matrix environment. This is an individual contributor position and this person must successfully interact with peers and people higher in the organization – all of whom have full time jobs. Gaining people's time, respect, contribution and buy in on projects, analyses and recommendations is critical.
· To be successful, this person will have to possess self awareness and know when his/her strategy work and deadlines are more or less important than the tasks that other key contributors have on their plate. Knowing when and how to push key contributors and on which issues will be important.
· Much of the work product from this individual will be shared at the highest levels of the company. Drafting coherent presentations and documents with contribution from multiple sources while ensuring accuracy, buy in and understanding from the organization will be critical.
· From time to time this individual may be stretched into project management or temporary GM duties and must have the capability to act in these capacities.
Skills, Know How and experience
Education & experience
· Must possess a degree in business, statistics or finance. MBA preferred
· Must have minimum 5-10 years consulting or business experience.
· Minimum 3-5 years experience in Finance, Strategy, Business Development or Corporate Development related role.
· Demonstrated effectiveness in Project Management including leading cross functional teams
· Experience with acquisitions is a strong plus
· Six Sigma or similar project management training is a plus
Skills / Competencies
· Must possess excellent project management skills and a demonstrated ability to lead cross-functional teams
· Must demonstrate range of analytical skills including market, statistical and financial analysis as well as problem solving skills.
· Must have excellent written and communication skills
· Must be results oriented and self driven