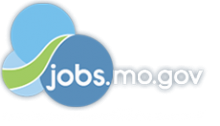 Job Information
Accenture

Leadership, Culture & Change Strategy Senior Manager

in

St. Louis

,

Missouri
We are:
Talent and Organization, and we help clients co-create the workforce of the future. How? We make decisions based on insights. We give people the tools and roadmaps to do their best work. We create digital experiences employees love. And we teach companies how to grow great, forward-thinking leaders. Our approach and our people put us at the front of the pack for talent, HR and organizational consulting. We help clients with new skilling, talent strategy, leadership development, employee experience, transformational change management and beyond. Visit us here to find out more about Talent and Organization (https://www.accenture.com/us-en/to-main-talent-organization-index) .
You are:
An expert in transforming leadership, culture and change in complex organizations who can apply those skills to your own team. You understand how behavioral science can be applied at all levels of an organization, to advise the c-suite and transform cultural norms. You know all the different reasons why people behave the way they do and how to test your assumptions. You can pick and choose from the latest techniques and tools to help companies support their people to be their best. You're also able to use evidence-based experimentation to create mutually reinforced systems toward an organization's ambitions. Advising leaders and blazing a new path for culture is in your DNA.
As a Senior Manager, you have proven experience to shape, lead and bringing our best teams to solve complex leadership, culture and change programs to support transformational challenges.
The work:
Lead engagement teams in using analytics to shape Leadership, Culture and Change strategies in support of transformational programs (Digital, Cloud, M&A, Enterprise and Functional)

Work with c-suite clients to co-create roadmaps and interventions for leaders to build the future organizational culture, values and behaviors

Work with c-suite clients to take a scientific and evidenced based approach to develop and test hypotheses to shape leadership and culture initiatives in support of transformational programs

Lead engagement teams to diagnose business drivers and cultural/organizational dynamics and to understand the root causes of organizational issues.

Lead teams to design and apply behavioral tools to assess organizational impacts, organizational culture, performance, engagement, and readiness for change

Work with c-suite clients to identify required leadership/stakeholder attributes and articulate the importance effective leadership that is responsive to organizational needs

Build credible relationships with senior stakeholders and influencing leaders to engage in cultural development as a critical component to accomplishing business outcomes

Work with c-suite clients to design Change Management programs to support complex transformations (Digital, Cloud, M&A, Enterprise and Functional)

Lead authentically and with a people-first mindset that fosters inclusivity and celebrates diversity. Mentor junior members of the team, providing them with experiences to continually learn and grow

Lead and drive business development efforts, including Statements of Work (SOW), proposal development, and client presentations

Lead and contribute to practice development initiatives including culture building, internal community involvement, capability development, recruiting, and whitepapers

Travel: For now, all Accenture business travel, international and domestic, is currently restricted to client-essential sales/delivery activity only. Please note: The safety and well-being of our people continues to be the top priority, and our decisions around travel are informed by government COVID-19 response directives, recommendations from leading health authorities and guidance from a number of infectious disease experts.

Here's what you need:

Minimum of 7 years of experience in one or more of the following areas:

Leadership Development

Culture Transformation

Transformational Change Management

Leadership and Culture Assessments, Tools and Diagnostics

Organization, Talent & Workforce Analytics

Design Thinking

Organizational Development/Effectiveness

Architecting Value

Minimum of 9 years of external or internal consulting experience

Bachelor's degree

Experience with designing and leading Leadership Development, Leadership Alignment or Culture Change programs in complex organizations

Experience using Design Thinking to facilitate experience led approaches to shape Leadership, Culture and Change Journeys and Roadmaps

Experience using assessments, data collection tools and platforms for analyzing leadership, cultural and change insights to shape implications and actions

Bonus points if:

MBA or similar graduate-level degree Leadership and Organization Development

Background in individual and/or organizational psychology, behavioral science or clinical psychology

Strong organization and workforce analytics skills (e.g., individual and organizational assessments)

Experience with using a scientific approach (i.e., hypothesis, test, measure, iterate) to test behavior change initiatives

Proficiency with data visualization applications (Tableau, PowerBI)

Proficiency with Microsoft Office applications (Outlook, Word, Excel, PowerPoint, Visio)

Important information

Applicants for employment in the US must have work authorization that does not now or in the future require sponsorship of a visa for employment authorization in the United States and with Accenture.

Accenture is an Equal Opportunity Employer. We believe that no one should be discriminated against because of their differences, such as age, disability, ethnicity, gender, gender identity and expression, religion or sexual orientation. Our rich diversity makes us more innovative, more competitive and more creative, which helps us better serve our clients and our communities. All employment decisions shall be made without regard to age, race, creed, color, religion, sex, national origin, ancestry, disability status, veteran status, sexual orientation, gender identity or expression, genetic information, marital status, citizenship status or any other basis as protected by federal, state, or local law. Accenture is committed to providing veteran employment opportunities to our service men and women. For details, view a copy of the Accenture Equal Opportunity and Affirmative Action Policy Statement (https://www.accenture.com/_acnmedia/Careers/PDF-9/Accenture-Annual-Policy-Statement-Regarding-EEO-2018-Applicant.pdf) Requesting An Accommodation Accenture is committed to providing equal employment opportunities for persons with disabilities or religious observances, including reasonable accommodation when needed. If you are hired by Accenture and require accommodation to perform the essential functions of your role, you will be asked to participate in our reasonable accommodation process. Accommodations made to facilitate the recruiting process are not a guarantee of future or continued accommodations once hired. If you would like to be considered for employment opportunities with Accenture and have accommodation needs for a disability or religious observance, please call us toll free at 1 (877) 889-9009, send us an email (https://www.accenture.com/us-en/contact-us) or speak with your recruiter. Other Employment Statements Applicants for employment in the US must have work authorization that does not now or in the future require sponsorship of a visa for employment authorization in the United States and with Accenture.

Candidates who are currently employed by a client of Accenture or an affiliated Accenture business may not be eligible for consideration. Job candidates will not be obligated to disclose sealed or expunged records of conviction or arrest as part of the hiring process. The Company will not discharge or in any other manner discriminate against employees or applicants because they have inquired about, discussed, or disclosed their own pay or the pay of another employee or applicant. Additionally, employees who have access to the compensation information of other employees or applicants as a part of their essential job functions cannot disclose the pay of other employees or applicants to individuals who do not otherwise have access to compensation information, unless the disclosure is (a) in response to a formal complaint or charge, (b) in furtherance of an investigation, proceeding, hearing, or action, including an investigation conducted by the employer, or (c) consistent with the Company's legal duty to furnish information.

Unless expressly indicated, this role is not open in the state of Colorado.