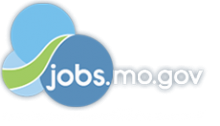 Job Information
InTec, LLC

Journeyman Source Strategies Analyst

in

St. Louis

,

Missouri
Position ID: 2020-SSA-STL
Position Name: Source Strategies Analyst - Collection Manager
Source Strategies Analysts collaborate with customers and source providers to develop comprehensive multi-INT, multi-source strategies to address intelligence problems. They assist in the creation of tasking and dissemination requirements, provide support to requirement adjudication, analyze and investigate collection performance, assess and report on end-to-end GEOINT system performance data, and advise customers in support of the NSG and the ASG.
Understand the technical capabilities and limitations of imagery

Advanced skills with all capabilities and use all GIMS functionalities to include but not limited to Advanced Search, Dissemination Rules, Strategies, NGDS-Discovery Services, GIN Creation, GIN Modification and Approval, Tasking Dashboard, Geospatial Dashboard, Supplier Management, OOI Target Creation, OOI Query, OOI Modification, OOI Management, AGI Search, Virtual File Folders, and UIM-Approved Product Holdings (Report) Search

Ability to apply well-established strategies or procedures to effectively perform routine GEOINT analysis

Understanding of straightforward GEOINT situations or problems and collect information from routine sources

Ability to analyze and integrate the information to efficiently and effectively identify patterns or trends and draw reasonable, logical conclusions for complex GEOINT problems

In depth knowledge of GEOINT tasking and collection processes and protocols

In depth knowledge of national, commercial, and airborne GEOINT sensors and capabilities

Knowledge of multi-INT sources and capabilities

Ability to work independently or as part of a team to develop GEOINT collection strategies

Ability to collaborate with GEOINT analysts to deconstruct problems and develop effective collection approaches

Years of Experience: 3-10

Education: A bachelor's degree in a field related to the support services may count for up to four years of this experience. A master's degree in a field related to the support services may count for up to two additional years of this experience

GIMS certified

Willingness to work Shift Scheduling (includes differential)

Desired: Prior experience supporting NGA OSP
InTec, LLC is a Service Disabled Veteran Owned Small Business (SDVOSB) located in Northern Virginia. Our mission is to provide high quality, cost effective solutions that will provide long term value to our customers and the Nation. InTec Management believes our employees' welfare is paramount to good business and so provides a compensation and benefits package which reflects our corporate policy and befits our seasoned professionals.
InTec is an Equal Opportunity Employer