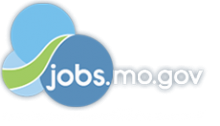 Job Information
Mallinckrodt Pharmaceuticals

IT Audit Senior (St Louis MO)

in

St. Louis

,

Missouri
Job Title
IT Audit Senior (St Louis MO)
Requisition
JR000010987 IT Audit Senior (St Louis MO) (Open)
Location
MKG-Hazelwood, MO (675) - USA037
Additional Locations
St. Louis, MO
Job Description
Summary
Reporting to the Vice President Internal Audit, the IT Senior Auditor is responsible for carrying out the Internal Audit department's vision and mission related to IT and certain compliance audits across the Company's global operations. Approximately 6-8 scheduled audits fall under this position per year.
Primary responsibilities:
Manages IT audits of Mallinckrodt's domestic and international operations

Develops the annual risk-based audit plan for IT audits
This position interacts with IT, Legal, HR, Compliance and operational management personnel across the company, as well as Finance for supporting Internal Controls in SOx related procedures. Also includes external parties when outsourcing more technical aspects of IT audits and / or for ACL script writing.
Essential Functions
Define, develop and maintain the IT, operational and certain compliance audit responsibilities of the Mallinckrodt Internal Audit department. Adjust as necessary to meet Mallinckrodt's business needs and I/A charter, as approved by the Audit Committee.

Develop the annual risk-based IT audit plan with input from the VP Internal Audit and IT management

Prepare and coordinate annual, quarterly and monthly scheduling / resource allocation for planned audit engagements. Coordinates integrated audits (joint audits that cover IT, financial and/or operational aspects) with the Audit Supervisor / Manager of financial audits. Integrate IT and financial audits where possible.

Directly interface with site senior management to schedule timing of planned audits. Develop and issue engagement scoping memos which include engagement objectives and related document request lists.

Leads internal audits of IT operations and related technologies primarily where data centers and manufacturing facilities are located, including physical security. Responsible for execution of the annual audit plans, including complex IT infrastructures (Networks, LANs, WANs, Security etc.) and Application Platforms (ERP-SAP; standalone applications and numerous custom applications), cyber-security, mobilization (smart phones, iPads, etc.), social media and externally facing company websites.

Responsible for auditing projects, processes and plans for systems and application platform that are currently in the process of development through to completion (i.e. complete life cycle of an IT project).

Identify audit issues and root causes, recommend improved internal controls and processes and ensure that corrective action plans are developed and implemented. Includes compliance with regulatory and procedural IT issues (e.g. Sarbanes Oxley Act).

Support the development of new continuous audit programs, maintenance and ongoing enhancement of Internal Audit's automated continuous audit programs designed to identify abnormalities within SAP using DAB Exporter.

Remains current on technology advances and recommends adjustment of audit plans for emerging risks. Attend/join relevant professional organizations (e.g. ISACA), industry conferences and round tables.
Minimum Requirements
Education / Experience / Skills:
Bachelor degree required with major in Computer Science or Accounting Preferred. CISA, CISSP or CISM certifications; or equivalent experience required. Above average technical understanding and acumen required. Working knowledge of SAP (or DAB exporter), ACL Desktop / ACL Audit Exchange software or equivalent data analysis tool beneficial.

A minimum of 5 years of experience working with Big 4 or large national / regional public accounting firm or internal audit as an IT auditor or IT consultant. One year of experience writing application design specifications and programming is preferred.
Other Skills and Competencies:
Working knowledge of enterprise applications such as SAP.

COSO framework and audit experience with IT Method, COBIT and other technical IS processes are a plus.

Exposure to infrastructure and telecommunication environments and standards.

Experience in data management, data loss prevention, cybersecurity, data security, classification and retention.

Knowledge of the audit profession and auditing standards.

Excellent teamwork skills and demonstrated high energy and integrity within a professional environment.

Global experience (exposure to foreign legal and technical environments) very desirable.
Organizational Relationship/Scope:
Report to Vice President, Internal Audit, will interact regularly with IT leadership, Compliance, Legal, Finance and HR management.
Working Conditions:
Ability to travel 15% - 20%. Travel may fluctuate depending on acquisitions / divestitures and the degree of integration with corporate headquarters.
#LI-CL1
Mallinckrodt is a global specialty pharmaceutical business that develops, manufactures, markets and distributes specialty pharmaceutical products. Areas of focus include therapeutic drugs for autoimmune and rare disease specialty areas like neurology, rheumatology, nephrology, ophthalmology and pulmonology; immunotherapy and neonatal respiratory critical care therapies; and analgesics and central nervous system drugs. The company's core strengths include the acquisition and management of highly regulated raw materials; deep regulatory expertise; and specialized chemistry, formulation and manufacturing capabilities. The company's Specialty Brands segment includes branded medicines; its Specialty Generics segment includes specialty generic drugs, active pharmaceutical ingredients and external manufacturing.
To learn more about Mallinckrodt, visit www.mallinckrodt.com.
Mallinckrodt Pharmaceuticals ("the Company") maintains a continuing policy of non-discrimination in employment. The Company is an equal opportunity employer and complies with all applicable laws prohibiting discrimination based upon age, ancestry, color, religious creed (including religious dress and grooming practices), disability (mental and physical), marital status, medical condition, genetic information, military and veteran status, national origin (including language use restrictions), political activities or affiliation, race, sex (including pregnancy, child birth, breastfeeding and medical conditions related to pregnancy, child birth or breastfeeding), gender, gender identity and gender expression, sexual orientation, as well as any other category protected by law. Furthermore, it is our policy to provide equal opportunity to individuals with disabilities and protected veterans in all phases of the employment process and in compliance with applicable federal, state, and local laws and regulations on every location in which the company has facilities. This policy of non-discrimination shall include, but not be limited to, the following employment decisions and practices: recruiting, hiring; promotions; demotions or transfers; layoffs; recalls; terminations; rates of pay or other forms of compensation; selection for training, including apprenticeship; and recruitment or recruitment advertising.
Mallinckrodt Pharmaceuticals is required to report certain payments or transfers of value (such as expense reimbursement, meals, transportation) made to U.S.-licensed healthcare professionals in compliance with the federal Physician Payment Sunshine Act (i.e. Open Payments) and certain state laws.