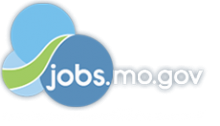 Job Information
BKD, LLP

Internal Audit Managing Consultant | Healthcare

in

St. Louis

,

Missouri
Enterprise Risk Solutions (ERS) is a consulting service line within BKD's Risk Advisory Services practice that focuses on key risks facing organizations today including financial, operational, regulatory, and IT risk. BKD's ERS team has deep experience in internal controls and specializes in co-sourcing and outsourcing internal audit services. ERS performs operational and process improvement assessments, Sarbanes-Oxley consulting, assurance reviews, vendor contract compliance audits as well as special projects around business processes, risks, and controls. Our projects provide exposure to a variety of industries including healthcare, manufacturing and distribution, higher education, public sector, insurance, gaming, and logistics.
As a Managing Consultant on the risk services team, you will focus on providing unmatched client service to clients within the healthcare industry and travel to serve our national market as necessary. If you possess excellent time management, communication skills, and the ability to effectively interact with all levels of management, this position is a great opportunity for you! You will be a part of our challenging, dynamic and progressive work environment with an opportunity to grow professionally with our firm. This position can be located in St. Louis, MO, Springfield, MO, Kansas City, MO, Indianapolis, IN, or Dallas, TX.
What You Will Do:
Manage client accounts to facilitate producing high-quality deliverables to our clients

Facilitate planning, scoping and concluding activities for various concurrent engagements

Serve as a primary resource for our clients to answer questions and connect clients with the appropriate BKD resources while ensuring consistency of performance and uniformity across engagement teams

Prepare materials for monthly and quarterly reporting to client management teams, audit committees and boards of directors

Monitor client account and engagement economics, including budget to actual analyses and tracking metrics such as engagement realization

Perform quality reviews of work plans, assessment reports and workpapers to manage firm risk and ensure consistency with account and engagement expectations

Plan and execute annual and continuous risk assessment processes through collaboration with client management and compliance divisions

Manage continuous auditing and monitoring activities through collaboration with client management and BKD data and analytics team

Create innovative and forward-thinking solutions to enhance efficiency and effectiveness of engagements as well as management of client accounts

Develop, manage and grow ongoing consultative relationships with clients, achieving high levels of client satisfaction and significant account growth

Build and maintain a network of internal and external relationships within the health care industry, while actively identifying and pursuing new business opportunities

Establish effective relationships with current health care practice leadership and service teams to identify and address needs related to strategic risk and compliance services for clients/targets

Work well with all levels within the team in the delivery of new services
A Successful Trusted Advisor Has:
Demonstrated experience developing relationships with clients in a professional services environment

A demonstrated ability to establish priorities, manage shifting priorities and handle numerous time-sensitive projects with multiple deadlines

Excellent written and verbal communication, facilitation and presentation skills

Staff development, team building and coaching experience
Minimum Qualifications:
Bachelor's degree in accounting, business, information technology, health care administration or a related field from an accredited college/university

5 years of experience with management consulting or internal audit (candidates with less experience may be considered for Consultant or Senior Consultant position)

Basic knowledge of internal control concepts, IIA internal auditing standards, COSO

Experience in documenting processes via narratives and/or flowcharting
Preferred Qualifications:
5 years providing risk consulting services in the health care industry

Direct health care industry experience – either in internal audit, accounting or finance

Relevant certification such as CPA, CIA and/or CISA

Master's degree in business, health care administration or a related field from an accredited college/university
Experience the BKD difference for yourself. For more information about our firm locations, visit bkd.com. BKD, LLP is an equal opportunity/affirmative action employer. Employment selection and related decisions are made without regard to age, race, color, sex, sexual orientation, national origin, religion, genetic information, disability, protected veteran status or other protected classifications.
It is BKD's standard policy not to accept unsolicited referrals or resumes from any source other than directly from candidates.
BKD expressly reserves the right not to consider unsolicited referrals and/or resumes from vendors including and without limitation, search firms, staffing agencies, fee-based referral services, and recruiting agencies.

BKD further reserves the right not to pay a fee to a recruiter or agency unless such recruiter or agency has a signed vendor agreement with BKD.

Any resume or CV submitted to any employee of BKD without having a BKD vendor agreement in place will be considered the property of BKD.
At BKD, our mission is to provide rewarding career opportunities and invest in the success of our people. Through award-winning learning and development, coaching and career advocacy programs, you will have the tools to make every play count and reach your professional goals. Along the way, you will have the opportunity to influence innovation and build long-lasting relationships. As a BKDer, you will be able to learn, lead, serve and be recognized for your contributions.
As a part of our People First culture, we invest in the well-being of our Trusted Advisors so they can provide Unmatched Client Service®. Click here to learn how we invest in our people: bkd.com/careers/our-investment-in-our-people.
Make your next play at BKD.
About BKD
BKD, a national CPA and advisory firm, can help individuals and businesses realize their goals. Our approximately 2,900 dedicated professionals provide solutions for clients in all 50 states and internationally. BKD and its subsidiaries offer a variety of tax, accounting and consulting services and combine the insight and ideas of thought leaders in multiple industries. Learn more at bkd.com.
ID: 2021-7605