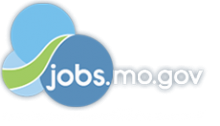 Job Information
Energizer

Intern (Global Analytics)

in

St. Louis

,

Missouri
This is Energizer
At Energizer Holdings, we are passionate about bringing our brands and products to the world better than anyone else. It's our passion and drive that makes us proud stewards of iconic brands including AC/Pro, Armor All, Energizer, Rayovac and STP, part of our broad portfolio of products that millions of consumers know, trust, and rely on every day.
When you come to work here, you'll quickly see that we love what we do, we care about each other, and we continuously learn and improve to meet the needs of our customers and consumers around the world.
We have talented colleagues around the world with varied skillsets, backgrounds and experiences, and we embrace this diversity because it's a big part of what helps us deliver results to grow the company. Whatever your specialty, you'll find that excelling at Energizer provides opportunities to grow in ways you never expected.
Come join our team!
Position Summary
Energizer is seeking a highly motivated interns to join our Business Intelligence team, based in St. Louis, MO. The position will be responsible for supporting Energizer colleagues while providing real-world experience and an opportunity to build expertise and problem-solving capabilities. Each intern will be given projects that will focus on current and future business needs. Interns will require strong skills in collaboration, communication, project management, data analytics, consumer insights, and strategic thinking.
Accountabilities
Participate on assigned project teams to achieve common goals, while building integrated collaborative relationships with other team members, business partners, and stakeholders

Support business intelligence team in managing projects or other global marketing activities as required

Drive collaboration and insights through the use of analytics or consumer research that will identify opportunities, support decision making, and improve business performance

Gain a thorough understanding of our business, the consumer, competitors and customers
Specific Accountabilities
Support the information and analytic needs of the Business Intelligence, Global Marketing, and Commercial teams

Provide information and meaningful insights to internal customers and team members

Present information to audiences in a fashion that is easy to understand

Develop relationships throughout the organization to enable success of your projects

Apply analytical rigor to inform your recommendation

Perform as-needed business analysis

Deliver high quality final projects that can have a positive impact on the business

Present to leadership team at the end of the internship program and throughout the program as required
Required Skills and Experience
Candidates beginning their final years of Bachelor's degree or pursuing a Master's degree in Marketing or Consumer Research

Proficient in Microsoft Office especially PowerPoint and Excel

Exceptional problem solving and critical thinking skills

Strong written and verbal communication skills

Ability to prioritize and organize effectively and manage multiple projects/assignments

Self-motivated, able to work independently, including remotely, with minimal instructions

Comfortable working on cross-functional teams
Preferred Skills and Experience
Experience in Consumer Packaged Goods industry

Consumer or Syndicated research experience

Have excellent presentation and communication skills
Working Relationships & Environment
Will closely partner with Marketing, Research and Development, Commercial, and other internal cross-functional departments

Will interface with varying levels of internal customers / cross-functional personnel
Work Environment
Remote and/or office environment

This is a 10-week assignment with a start date of June 1 st , 2021

Monday – Friday work week (40 hours)