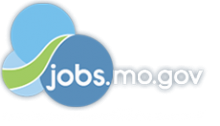 Job Information
St. Louis Community College

HR Representative, Employee Records Management

in

St. Louis

,

Missouri
Full-Time/Part-Time: Full Time
Duties/Job Description:
POSITION SUMMARY :
Perform clerical and technical duties necessary to set-up, access, scan, index, file and maintain the centralized employee file system. Interpret and answer inquiries related to HR with regard to records retention, employment, benefits and services. Research and analyze compensation and payroll data. Provide on-site campus and corporate college HR
customer service. HR functions in accordance with local, state and federal laws and regulations.
PRIMARY RESPONSIBILITIES :
• Maintain a centralized filing system for human resources records in accordance with the College's retention regulations; archive and maintain a log for all employee files stored in off-site storage and areas outside of the personnel records.
• Provides final audit of all I-9's, process documentation through a third party vendor, file transcripts and TB results as needed using BDMS system.
• Maintains the central records room to allow for easy access to employee files. Will arrange file cabinets to reduce space and maximize file system efficiency.
• Enter all employee records using an HRIS network PC; review and accurately enter data from electronic and paper personnel action forms.
• Assist with processing claims received from the Division of Employment Security.
• Assist with employee verification requests.
• Assist with the tuition reimbursement and tuition waiver programs.
• Run and audit various HR reports, develop and maintain spreadsheets to track data
relative to benefits, employment and compensation; create and manipulate data in
spreadsheets; assist with various HR data entry projects; works in College's ERP system to access, review and evaluate employee information; assist with updates for the HR web page.
• Provide support and backup with regard to background checks, performance appraisals,
open enrollment and make ID badges; prepare benefits packets for benefits orientation.
• Provide customer support and respond to employee questions and concerns.
• Assist HR staff as needed with projects.
• Demonstrate attention to detail, professional attitude and ability to maintain
confidentiality.
• Complete all required College training in a timely manner.
Required Qualifications:
Over 2 years of experience in a human resources environment may be considered.
Experience should include but not limited to records management, employment functions, benefits administration and filing
procedures.
Proficient in Microsoft Suite and ERP system, able to operate standard office equipment (phone, copier, fax, scanner).
Applicant Must pass skills assessment at intermediate level of proficiency.
Ability to work with sensitive and confidential information.
Preferred Qualifications:
Associate's degree preferred.
Software experience in Banner, Applicant Tracking System (PeopleAdmin,
PeopleSoft, Ceridian, etc.).
Knowledge of laws regarding FLSA , FMLA , COBRA , HIPPA , FSA AND ACA
administration preferred.
Open Until Filled: No
Quick Link: 10623
Special Instructions to Applicants:
Applicants the position is located at:
STLCC – Corporate College
3221 McKelvey Road
Bridgeton, MO 63044
Salary: $37,500
Employee Group: Office and Technical Non-Unit