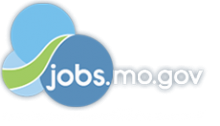 Job Information
Lumeris

Health Plan Sales Trainer

in

St. Louis

,

Missouri
In order to apply for a position at Lumeris, you must create an account using your email address and a password of your choosing. This account will allow you to receive notifications each step of the way through the job application process. With these updates, you'll never have to wonder where you are in the process. Additionally, we can easily send pertinent documents to you for your review. Once you create the account, you may apply to any position you feel is a good fit without having to re-enter information. Thank you for your interest in Lumeris.
Position:
Health Plan Sales Trainer
Position Summary:
The Health Plan Sales Trainer oversees a program of sales training for new and existing Medicare Advantage sales teams and Call Center Benefit Specialists. The Trainer will work to facilitate annual training and recertification of all existing captive sales agents, as well as facilitate the training of new sales agents and temporary call center employees. The Trainer will manage the execution of the current training program and help to create new elements of training, ensuring all sales associates have met all certification requirements and are prepared to sell Client Medicare Advantage Plans.
Job Description:
Role and Responsibilities:
Facilitates, develops and delivers targeted training solutions, including new hire onboarding process, training sessions and improvement techniques for new/current sales representatives

Develops coaching plans and training material

Coordinates schedules for trainees to attend home visits and seminars with senior outside representatives

Evaluates and determines training needs through analysis of sales reports, listening to inbound and outbound calls, and collaborative communication with management

Improves training effectiveness by developing new techniques or approaches

Updates and manages resource material for sales agents

Assists in the interviewing and selection of temporary call center benefit specialists

Manages classroom logistics, including scheduling rooms, preparing materials, tracking attendance and providing effective communication

Conducts evaluation of training effectiveness and participates in strategic planning sessions with management

Perform other duties and projects as assigned
Experience, Qualifications and Education:
Bachelor's degree or equivalent years of related experience

2+ years relevant sales experience

2 + years of training experience

Have or ability to obtain valid Heath Insurance License

Experience with Microsoft Office products

Ability to effectively manage projects while working with a team

Demonstrated ability to lead and motivate a team to achieve performance objectives

Excellent verbal and written communication skills

Positive and outgoing personality with ability to relate well to others

Impeccable attention to detail, and the ability to organize and prioritize work

Strong desire to learn, grow and succeed
Lumeris is an EEO/AA employer M/F/V/D.
Location:
St. Louis, MO
Time Type:
Full time
Join Our Growing Team!
Lumeris is a value-based care managed services operator for health systems and providers seeking extraordinary clinical and financial outcomes. Lumeris aligns providers and payers across populations with technologies, processes, behaviors and information to achieve high-quality, cost-effective care with satisfied consumers — and engaged physicians.
Lumeris with Essence Healthcare, its inaugural client and learning laboratory with more than 60,000 Medicare members in Missouri and Illinois, has averaged a CMS rating of 4.5 Stars for the last ten years and produced the highest consumer and physician satisfaction scores in the industry along with significantly better clinical outcomes and lower costs. For more information, go to www.lumeris.com.
Why Join Lumeris?
At Lumeris, you will be part of team that is focused on solving the nation's healthcare problem, and you will be able to contribute to our purpose. Our environment is fast-paced, change-oriented and focused on growth and employee engagement. At Lumeris, we know that talent is best utilized when given the opportunity to succeed. That is why we have removed the boundaries that inhibit success and focus on fostering an environment that allows employees to utilize their talents.