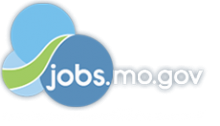 Job Information
St. Louis Community College

Grant Compliance Coordinator

in

St. Louis

,

Missouri
Full-Time/Part-Time: Full Time
Duties/Job Description:
*Review grants and contracts to extract legal and financial requirements, document compliance requirements and assign responsibility for completion.
*Lead kickoff meetings for new awards and periodic monitoring reviews with faculty, staff and stakeholders.
*Brief the Director as needed, but at least monthly on grant progress, fiscal or compliance issues, and the general status of the grant portfolio.
*Circulate documents for Board approvals, signature by the Chancellor or a college officer.
*Collaborate with Finance as required to record awards in STLCC financial systems and monitor spending.
*Maintain a schedule of deliverables and proactive plan for timely and properly documented compliance.
*Maintain comprehensive electronic files of correspondence, applications, award documents, adjustments, periodic progress and financial reports with proof of review and approval.
*Manage post-award requirements including progress reporting and the grant closeout process.
*Participate in and contribute to single audits and corrective action plans.
*Represent STLCC Institutional Development to stakeholders, in professional associations and at conferences and symposia.
*Maintains a grants compliance plan and schedule deliverables and collect data.
*Produce reports, make presentations, take notes, distribute action items and follow up.
*Maintain STLCC accounts in grant systems including grants.gov, sam.gov, and various Federal, State and local agency websites.
*Set measurable annual goals aligning duties of the position with STLCC strategic plans. Take classes, participate in volunteer opportunities, internally or via professional affiliations to further understanding and keep current on emerging issues impacting grants administration.
*Assists with other matters as assigned.
*Supervise interns or contractors, occasionally as needed.
Required Qualifications:
Bachelors' Degree or equivalent and three years of relevant experience with exposure to financial transactions and concepts and data administration, preferably involving grant or contract management and compliance.
Preferred Qualifications:
*Knowledge of federal and state budgets cycles, grant programs, processes and regulations. A demonstrated understanding of financial accounting concepts.
*Demonstrated ability to work independently, manage people and processes and communicate detailed financial and legal information to diverse audiences.
*Ability to proactively manage relationships with grants contacts at federal, state and local agencies and to master their grants reporting and compliance systems.
*Ability to coordinate interactions between stakeholders, faculty and staff at all levels to maintain accountability and timely submission of grant deliverables.
*Prior position with responsibility for grant or contract management, exposure to single audits preferred.
*General knowledge of Microsoft Excel, Word, Outlook, Access and PowerPoint, Adobe required for system administration and reporting necessary to create and distribute grant data.
*Attention to detail and accuracy, excellent verbal and written communication skills.
*Ability to prioritize and allocate time.
Open Until Filled: Yes
Quick Link: 10647
Special Instructions to Applicants:
This position is located at the Corporate College:
3221 McKelvey Rd, Bridgeton, MO 63044
Salary: Commensurate with experience
Employee Group: Professional