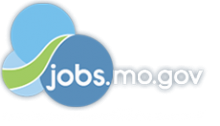 Job Information
General Dynamics Information Technology

Governance SLA Analyst with TS/SCI Clearance

in

St. Louis

,

Missouri
Type of Requisition: Regular
Clearance Level Must Be Able to Obtain: Top Secret SCI + Polygraph
Job Family: Systems Analysis
We are GDIT. We support and secure some of the most complex government, defense, and intelligence projects across the country. At GDIT, cyber security is not just a singular part of our mission—it connects every one of us because it's embedded into every aspect of what we do.
GDIT is your place. You make it your own by bringing your ideas and unique perspective to our culture. By owning your opportunity at GDIT, you are helping us ensure today is safe and tomorrow is smarter. Our work depends on a TS/SCI cleared Governance SLA Analyst joining our team to support our intelligence customer activities in St. Louis, MO.
In this role, a typical day will include:
The role of the Governance Analyst is to provide support to the change, configuration and service level agreements in support of the Data Center Services (DCS) contract. SLA analyst will ensure all Data Center program Service Level Agreements (SLA's) are designed and delivered according to the Performance Work Statement (PWS). This includes developing, managing, and reporting SLA performance in accordance with data center service technical managers, business office, and the customer Program Management Office (PMO). Demonstrated experience with ITSM tools is required. Demonstrated experience with Tableau and SharePoint. Must be comfortable briefing SLA performance and issues to a wide audience of technical and non-technical decision makers and consumers of SLA performance information. Candidate will be required to cross train in the DCS change and configuration management practices. Candidate may be assigned to other Governances positions based on demonstrated skills and abilities at the discretion of the Governance lead. Other responsibilities may include but not limited to:
Analyzes and evaluates existing or proposed systems and designs complex computer systems to process data.

Creates logical data models based on functional requirements.

Performs quality assurance review of specifications for internal and external delivery.

Coordinates with client to define problem, determine data availability, report requirements, and resolve system design problems.

Identify negative conditions or exclusions that should not be factored in performance calculations.

Makes recommendations for process and service improvements

Identifies areas for improvements through automation and integration

Understands the balance of people, processes and technology (ITIL Triad)

Recommend changes to current or notional SLAs to better meet customers directed or implied expectations while in accordance with the PWS.

Work with the various Engineering teams to include: Compute, Virtual Infrastructure, Unix/Linux, Storage, Network, and Database throughout the development and operational lifecycle, including the ticket management staff.

Work with external programs managing automated tools sets as part of the solution.

Identify tools for data collection and reporting of SLA metrics. If tools are not available in the enterprise, make recommendations with internal staff for purchase.

Competent with Microsoft products, i.e., Word, PPT, Visio, Excel, etc.

Knowledgeable of monitoring and management techniques of IT systems, including data capture, extraction analysis and reporting.

Knowledgeable with SharePoint.

Proficiency with use of Service + is preferred.

A history of basic data visualization utilizing tools such as Tableau is desired

Comfortable briefing technical and non-technical customers with varying levels of knowledge.

Able to create reports in visualized forms as well as briefing slides for all audience levels.

Performs data analysis in support of SLA management.

Provides input for SLA documentation as required, weekly, monthly, quarterly, yearly.

Attention to detail with strong organizational skills.

Strong oral and writing skills (document creation and note taking is required).

Effective time management skills required.

Ability to work within a team for projects and/or tasks.

May serve as a technical team or task leader.

Maintain current knowledge of relevant technologies as assigned.

Excellent customer service skills.

Willing to complete annual profession development activities as assigned
Qualifications
Bachelor's Degree or higher in Information Technology

5-8 years of related systems analyst experience

1-3 years' experience related to SLA development and management

1-3 years governance, change or configuration management experience

Minimum 3 years of demonstrated experience managing multiple priorities & projects while working on multiple, complex, highly visible and/or mission-critical issues, and the ability to develop and deliver IT Services.

Minimum 5 years of experience in systems and server administration

Minimum 3 years of technical experience in Virtualization administration (VMWare, Citrix, Hyper-V)

Experience in Data Center Infrastructure Management

ITIL v4 Certified or willing to obtain within 12 months

Must meet DOD 8570 baseline certification IAT Level II (i.e. CompTIA Security+ is a must).
We are GDIT. The people supporting some of the most complex government, defense, and intelligence projects across the country. We deliver. Bringing the expertise needed to understand and advance critical missions. We transform. Shifting the ways clients invest in, integrate, and innovate technology solutions. We ensure today is safe and tomorrow is smarter. We are there. On the ground, beside our clients, in the lab, and everywhere in between. Offering the technology transformations, strategy, and mission services needed to get the job done.
GDIT is an Equal Opportunity/Affirmative Action employer. All qualified applicants will receive consideration for employment without regard to race, color, religion, sex, sexual orientation, gender identity, national origin, disability, or veteran status, or any other protected class.