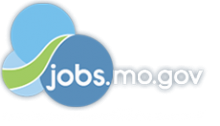 Job Information
Syntelligent Analytic Solutions, LLC

Geospatial Analyst (Python Scripter) - Journeyman

in

St. Louis

,

Missouri
Syntelligent Analytic Solutions, LLC, a SDVOSB and HUBZone Small Business Concern, is a professional services and consulting firm catering to Government and private sector customers. We provide highly qualified professionals who work in partnership with our clients to provide unique, creative and innovative professional, management and technical services and solutions in the areas of: Program Management & Support, Analytic & Intelligence Operations, Information Technology, Security Operations and Business Consulting.
Syntelligent is seeking a Geospatial Analyst (Python Scripter) at the Journeyman level with an active TS/SCI clearance for an awarded contract in support of a government customer in St. Louis, MO.
Responsibilities Include:
Identify, analyze, order, and assemble geospatial and imagery source materials for a government customer.

Track and record selected sources

Create custom geospatial graphics

Assemble packages adhering to relevant policies and procedures

Analyze numerous imagery sources to include NTM, DPPDB

Utilize multiple GIS systems and tools

Utilize a multi-INT approach to research various sources

Maintain logs of all work accomplishments
A Journeyman Geospatial Analyst shall be expected to work with minimal oversight and should be fully capable of meeting most services without direction; are expected to assist apprentice level personnel in learning their trade; and are expected to collaborate with Government and contractor personnel within the IC organization to provide accurate technical information contributing to synergized analysis that is better than the sum of the individual parts.
Required Education and Experience:
BS degree and 2 – 4 years of prior relevant experience or Masters with less than 2 years of prior relevant experience, or 4 and up to 10 years of relevant geospatial analysis experience.

MUST have demonstrated experience in developing, editing, and documenting Python and ArcPy Scripting.

Demonstrated experience writing and applying SQL queries

Demonstrated experience using ArcGIS and extensions

Knowledge and skills necessary to edit, merge, and or conflate geospatial data.

Minimum 2-4 years geospatial analysis experience creating geospatial products for the Intelligence Community and customer.

In-depth knowledge of ArcGIS (e.g. ArcMap, ArcView, ArcExplorer) and other geospatial software programs such as ERDAS IMAGINE, Google Earth, Microsoft Virtual Earth and common office software to include PowerPoint presentations, spreadsheets, word processing.

Knowledge of soft copy exploitation functionalities.

Demonstrated good oral and written communication skills.

Ability to work in a very dynamic and demanding work environment.

Work cooperatively as a team member and provide guidance to government analysts to build effective customer relationships.

Active TS/SCI Security clearance REQUIRED

(REQUIRED) Current Intelligence Fundamentals Professional Certification (or higher DIE Certification) or ability to obtain it within 90 days of hire (https://dodcertpmo.defense.gov/IFPC/).
Desired Skills:
Experience in visualization and web cartography

Proficient in using Open Source software (e,g, QGIS OpenGEO / GeoServer, PostGIS)

Knowledge and experience working with Foundation GEOINT date and products

Familiarity with Feature Manipulation Engine (FME)

Knowledge and skill working with ESRI Spatial Data Engine (SDEs)

Successful completion of a formal military or government training program such as the Geospatial Intelligence Training Program (GITP) is highly desired.

Candidate must be able to multitask and deliver quality products within specified timelines.

Candidate should work well as part of a team effort.

Demonstrated knowledge of commercial imagery, products, processes and sensors.
Online applications only. No phone calls or emails.
When we review candidates' information, we are looking for the best matches for the position based on the qualifications listed in the job posting. If your skills and experience appear to match an open position, a recruitment services professional or a hiring manager may contact you.
Syntelligent Analytic Solutions, LLC is an Equal Employment Opportunity and Affirmative Action employer. It is the policy of the company to provide equal employment opportunities to all qualified applicants without regard to race, color, religion, sex, sexual orientation and gender identity or expression, national origin or protected veteran status and will not be discriminated against on the basis of disability. If you are a qualified disabled veteran or individual with a disability and need reasonable accommodation to use or access our online system, please contact our Human Resources at 540-736-4570, Extension #2.
ID: 2021-2064
External Company URL: www.syntelligent.com