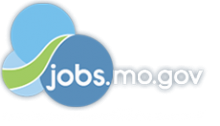 Job Information
InTec, LLC

GEOINT Source Strategies Analyst

in

St. Louis

,

Missouri
Position ID: MACSSSSA22021
Position Name: GEOINT Source Strategies Analyst
As a senior GEOINT source strategies analyst, you use your specialized technical, regional, and functional experience and your attention to detail to develop geospatial information needs that give your client the actionable intelligence and context they need. If you have strong analytical skills and a problem-solving mindset, we have an opportunity to use those skills to support our warfighters, protect our national security, and inform our client and national leadership.
As a GEOINT Collection Manager and Source Strategies Analyst on our team, you will
help your client understand and implement the most efficient strategies to acquire the data they require.

using your understanding of various collection platform capabilities and applications, you will help your client develop effective collection strategies that combine information from disparate sources, including SIGINT, ELINT, MASINT, and open source to enable automated tipping and queuing models.

you'll validate the information and apply collection analysis tradecraft as you work to refine further collection strategies against existing and emerging problem sets for targeteers, warfighters, senior policymakers, internal clients, and US IC-wide stakeholders. As the authority in your tradecraft, your client will look to you for time-critical recommendations, often under pressure.
Required Skills:
Current and Active TS SCI

3+ years of experience as a geospatial intelligence (GEOINT) collection manager or source strategies analyst (SSA), including managing geospatial information needs within the GEOINT Information Management Services (GIMS)

Knowledge of GEOINT tasking and collection processes and protocols

Knowledge of national, commercial, and airborne GEOINT sensors and capabilities •

Knowledge of multi-INT sources and capabilities

Ability to work independently or as part of a team in a high ops tempo, 24/7/365 rotating shift environment to develop GEOINT collection strategies

Ability to collaborate with GEOINT analysts to deconstruct problems and develop effective collection approaches • Ability to liaise with partners across the intelligence community (IC) and DoD to innovate and enable intelligence integration • TS/SCI clearance • HS diploma or GED
Desired Skills:
Experience as an adjudicator within GIM

Experience as an imagery or geospatial analyst

Experience with GIMS Advanced Search and Net-centric GEOINT Discovery Services (NGDS)

Knowledge of multi-disciplinary intelligence (MDI) or event portal strategy (EPS) development

Ability to facilitate interagency collaboration

BA or BS degree preferred; MA or MS degree
InTec, LLC is a Service Disabled Veteran Owned Small Business (SDVOSB) located in Northern Virginia. Our mission is to provide high quality, cost effective solutions that will provide long term value to our customers and the Nation. InTec Management believes our employees' welfare is paramount to good business and so provides a compensation and benefits package which reflects our corporate policy and befits our seasoned professionals.
InTec is an Equal Opportunity Employer