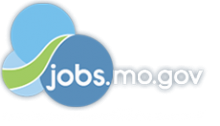 Job Information
St. Louis Community College

FV - Part Time - Project Associate II/CCAMPIS Grant Administrator - REPUBLISHED (L59977)

in

St. Louis

,

Missouri
Full-Time/Part-Time: Part Time
Duties/Job Description:
Performs duties as lead project professional to coordinate direct professional services to students or clients; develops materials and procedures; maintains contacts with professionals in other areas. Performs normal supervisory functions.
Coordinates direct professional services to students and clients relating to a specific project area, i.e. counseling training, job development, vocational assessment, or accounting.
Develops materials and procedures to ensure effectiveness of project personnel. Serves on committees. Maintains contact with professionals in other areas to facilitate referrals and problem resolution.
Performs normal supervisory functions: trains, instructs, assigns work to Project personnel; recommends transfers, promotions, wage increases, terminations; arranges for additional help or overtime; explains and enforces College policies, safety rules and regulations. Evaluates performance.
Job Responsibilities:
Administration of the CCAMPIS grant: Work with Marketing to recruit students who have children to apply for the grant. Collect application materials and award semester amounts to students per the distribution rubric. Communicate with and support students with children. Work with the CDLC on the FV campus to meet the child care needs of students. Maintain contracts with additional accredited child care centers for those students who do not have access to the CDLC. Recruit and create contracts to add to grant eligible accredited child care centers to the possible vendor lists. Monitor child attendance at all child care centers for invoice verification. Monitor class attendance/course enrollment of college students receiving grant funding. Manage the grant budget, including all payments to contract vendors. Manage all training aspects, and other requirements, for the students receiving the grant. Collect data and write all reports required of this federal grant. Responsible for writing the grant when the grant cycle ends.
Required Qualifications:
Bachelor's degree or equivalent and over three (3) years of relevant full-time experience.
Preferred Qualifications:
Familiarity with writing and administering federal grants, especially with the CCAMPIS grant.
Open Until Filled: No
Quick Link: 8654
Special Instructions to Applicants:
Applicants the posting has been republished, if you have previously applied, no further action is required.
Salary: $18.72/hour
Employee Group: Professional