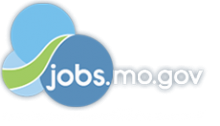 Job Information
Commerce Bank

Financial Planning Analyst - Clayton (Full-time)

in

St. Louis

,

Missouri
25491 Financial Planning Analyst - Clayton (Full-time) (Open)
Job Category:
Grade 07
---
Location: 8000 Forsyth, St. Louis, Missouri 63105
---
Job Expectations:
Financial Planning Analyst - Clayton (Full-time)How would you like to work for a great company that offers career growth and values your skills and experience? For over 150 years, Commerce Bank has built a strong reputation as a "Super Community" bank and is recognized as an industry leader. In today's growing and competitive financial services industry, we look for creative and innovative solutions to meet the needs of our customers. To achieve our results, we recruit the best and brightest employees who ask, listen and solve to meet our customers' needs!The Commerce Trust Company, a division of Commerce Bank, is ranked among the top 25 investment advisors in the U.S. with over $40 billion in client assets. The Commerce Trust Company concentrates on serving individuals, families, business owners and institutions investment management needs through a combination of world class capabilities and resources, objective advice, customized solutions and unparalleled service.In this opportunity you will support the development and delivery of financial plans, which identify areas of financial needs for the high net worth clients at Commerce. You will have the responsibility for understanding basic financial plans and how they are developed in addition to the solutions CTC can provide. You will interface with high net worth clients and prospects in meetings and via the telephone. Responsible for reviewing the financial information that is collected from the client or prospect by the planner, ensuring the information is correct before entering the information into the financial planning software and verifying the accuracy of the resulting plan. In addition to managing accuracy of the plans, doing so in a timely manner is critical.Education: Bachelor's degree in Personal Financial Planning, Business, Accounting, Finance, or equivalent experiencePreferred applicants will have:- Strong interest in personal financial planning- Financial planning experience and/or CFP certification - Broad understanding of financial services with practical knowledge of basic financial planning techniques- Strong analytical skills with the ability to interact with financial planning software- Excellent problem-solving and communication skills- Results oriented and self-motivated
Time Type:
Full timeJoin our winning team.
If you're looking for something more than just another job, we're looking for you. We're searching for people with a make-it-happen attitude who also want to make a difference. At Commerce Bank, we take the time to really get to know our customers. Then we work together to help them achieve their goals. It's a great feeling. We are committed to always bringing our best, which means we are constantly looking for the best to join us. Does that sound like you?
Our policy is to provide equal opportunity to all qualified candidates and employees without regard to gender, race or ethnic background, age, religion, sexual orientation, national origin, marital status, veteran status, disability or any other non-job related factors. We are committed to maintaining a drug- and alcohol-free workplace and candidates will be required to perform a pre-employment drug screen.