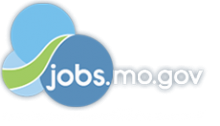 Job Information
GKN Aerospace

Financial Controls Analyst III - St. Louis, MO

in

St Louis

,

Missouri
Financial Controls Analyst III - St. Louis, MO
Apply now »
Date:Apr 29, 2021
Location: St Louis, MO, US
Company: GKN Aerospace Careers
About Us
GKN Aerospace is the world's leading multi-technology tier 1 aerospace supplier. With 50 manufacturing locations in 15 countries, we serve over 90% of the world's aircraft and engine manufacturers. We design and manufacture innovative smart aerospace systems and components. Our technologies are used in aircraft ranging from the most used single aisle aircraft and the largest passenger planes in the world to business jets and the world's advanced 5th generation fighter aircraft.
About the opportunity
GKN Aerospace is a global engineering business. Every time you travel by air almost anywhere in the world, it is likely that GKN is helping you on your way. We design, manufacture and service systems and components for original equipment manufacturers around the world. We are continuously evolving, pioneering new technologies and reinventing existing ones, stretching ourselves to be better in everything we do.
We are looking for people who want to make a difference, talented members with the skills and passions to become the best of the future in what they do
Job Summary
This covers a number of roles which have very deep specialist knowledge, including but not limited to financial accounting, governance, government accounting, financial planning, modelling and decision making, corporate finance, treasury, tax etc
Job Responsibilities
Perform general financial accounting tasks such as processing, recording, reporting, maintenance and analysis of financial transactions.

Develop, implement, and ensure all changes to program baselines and well documented and reconcile to program scheduled milestones. This includes working closely with account owners, becoming familiar with underlying expenses, and taking an active role in managing spending activity.

Explain to leadership and document drivers of variances to forecast from accounting records and actively maintain and reconcile program rates to current FPRA (Forward Pricing Rate Agreement) submittals.

Evaluate overhead pricing rates based upon manufacturing and engineering labor actual costs and how they aligned to proposed budgets.

Support audit and cost reconciliation to active site Disclosure

Hold understanding to government accounting and as governed by Federal Acquisition Regulations (FAR) and Cost Accounting Standards (CAS). Produce and prepare for cognitive government agency Incurred Cost Submissions (ICS)

Support audit of published rates by DCAA and customers by serving as the primary point of contact, preparing/organizing requested documentation

Monitor internal control environment, identify potential weaknesses and recommend mitigating controls

Pursue personal development of skills and knowledge necessary for effective performance.

Perform other duties, tasks and responsibilities as assigned.
Required Qualifications
Bachelor's degree in related field of study or equivalent combination of education and experience in lieu of degree

10 years of related experience in manufacturing or related industries

Must be able to perform work subjected to ITAR/EAR regulations and/or program requirementes

U.S. persons with ability to obtain a Department of Defense Security Clearance.
Preferred Qualifications:
Experience with accounting systems containing historical cost data actuals

Experience in project control and/or government contracting.

Prefer candidates with experience in US Government contracting including applicable Federal Acquisition Regulations (FAR), Defense Acquisition Regulation System (DFARS), Cost Accounting Standards (CAS) and processes affecting procurement and contractual functions

Prior experience in DoD and/or Aerospace

Hands-on experience with EVM software.

Experience working with the corporate EAC process, control account EAC process, and budget baseline process

Proven strong analytical skills

Able to work well with others, focus on long-term goals and provide leadership to support staff.

Capable of working under pressure to meet deadlines

Strong organizational skills and process adherence skills

Excellent PC skills in Windows Suite especially Excel

Excellent written, verbal and collaboration skills

Frequently required to spend long hours sitting at a work stations.

May occasionally lift, carry, push, pull or otherwise move up to 25 pounds of office supplies and materials

May be required to reach with arms and hands and to stoop, kneel or crouch
*Access to our facility (and, therefore, employment) is restricted under the International Traffic in Arms Regulations (ITAR) and/or Export Administration Regulations (EAR) to U.S. Citizens, lawful permanent residents, U.S. refugees, asylees or temporary residents under amnesty provisions [as defined in 8 USC 1324b(a)(3)] and properly licensed foreign persons. Applicants receiving a conditional offer of employment will be required to provide information to determine whether they are subject to these regulations and, if so, to assess their country of chargeability for trade compliance control purposes. Additionally, potential employee's names will be screened against the Consolidated Screening List (maintained by the United States government) to determine eligibility to receive technical data
Diversity Inclusion and Belonging (DIB)
As a global engineering company, innovation is what differentiates us from our competitors and is central to our success.
A balance of cultures, ethnicities and genders help bring new ideas and creativity to GKN. We need people of different backgrounds, with different skills and perspectives to spark originality, imagination and creativeness in our teams around the world.
GKN is an equal opportunity employer.
We treat all our employees and applicants fairly and are committed to ensuring that there is no discrimination or harassment against any employee or qualified applicant on the grounds of age, race, creed, color, national origin, ancestry, marital status, affectional or sexual orientation, gender identity or expression, disability, nationality, sex, or veteran status or any other characteristic protected by law.
#li-post