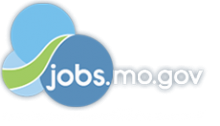 Job Information
CTG

Financial Analyst

in

St. Louis

,

Missouri
Financial Analyst
St. Louis, Missouri, United States
New
Information Technology
5 days agoPost Date
20204340Requisition #
Apply for JobShare this JobSign Up for Job Alerts
Come join us and grow your career with CTG! CTG has worked with this international, Fortune 500 end-client for over 15 years! Apply with CTG for this exciting opportunity!
Duration:12+ month contract position
Location:St Louis, Missouri
Job Title:Financial Analyst (Management Accounting)
Shift:First - 8 am start
Pay:$43 - $50/hr DOE
Summary:
The Inventory and Costing Analyst position has responsibility for accurate and timely month-end closing, account reconciliations, and production cost variance analysis for Supply Chain. This person will also be responsible for in-depth analysis work required by the team for product costing, inventory management, and ensuring compliance with internal controls.
Primary Job Responsibilities:
Accounting – Closing:
• Ensure month-end closing activities (material ledger closing, cost center assessment, order settlement, etc.), account reconciliations and production cost variance analysis are completed by Cost Analysts on a timely basis, providing guidance as appropriate
• Oversee goods in transit reconciliation and open order aging
• Monthly reviews with Finance leadership related to cost variance analysis and inventory analysis to ensure financials appropriately reflect the business results in compliance with accounting policies and procedures.
• Drive for efficient closing and account reconciliations processes
Qualifications:
• Cost accounting experience in a manufacturing environment
• Accounting/Finance or Business Degree
• SAP preferred, but not required if candidate has significant cost accounting experience
Additional Information
• No third party resumes will be accepted
• Drug testing and/or other employment-related inquiries may be conducted
• CTG will consider for employment qualified applicants with criminal histories in a manner consistent with the requirements of all applicable local, state, and federal laws.
• All interested individuals MUST be able to work on a W2 Tax basis (no C2C or third party vendors)
• Candidates must currently reside in USA or Canada
• CTG is an Equal Employment Opportunity employer
• CTG is an E-Verify Company
CTG (NASDAQ: CTG) has developed a reputation for responsiveness and reliability - traits that our clients say set us apart - since our founding in 1966. As one team, we create and deliver information and technology solutions that make our clients more successful and cultivate a workplace that attracts and develops the best people. Our vision is to be an indispensable partner to our clients and the preferred career destination for information and technology experts. CTG has operations in North America, South America, Western Europe, and India and regularly posts news and other important information online at www.ctg.com.
Our culture is a direct result of the people who work at CTG, the values we hold, and the actions we take. In other words, our people are the culture. It's a living, breathing thing that is renewed every day through the ways we engage with each other, our clients, and our communities. Part of our mission is to cultivate a workplace that attracts and develops the best people, reflected by our recognition as a Great Place to Work-certified company across many of our global operations.
CTG will consider for employment all qualified applicants including those with criminal histories in a manner consistent with the requirements of all applicable local, state, and federal laws.
CTG is an Equal Opportunity and Affirmative Action Employer. CTG will assure equal opportunity and consideration to all applicants and employees in recruitment, selection, placement, training, benefits, compensation, promotion, transfer, and release of individuals without regard to race, creed, religion, color, national origin, sex, sexual orientation, gender identity and gender expression, age, disability, marital or veteran status, citizenship status, or any other discriminatory factors as required by law. Our Affirmative Action program serves to promote occupational equality and diversity through good faith efforts. CTG is fully committed to promoting employment opportunities for members of protected classes.
Additional Information
Job Function: Administrative Assistant

Education Level: Associate's Degree/College Diploma (±13 years)

Work Remote: No

Travel: No