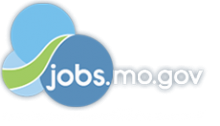 Job Information
Ameren

Financial Analyst (Valuation Specialist)

in

St Louis

,

Missouri
If end date is listed, the posting will come down at 12:00 am on that date:
Valuation Specialist (ZA2945)
About The Position
The Valuation Specialist is responsible for various tools, economic analyses and training that support the Company's financial decision making process. The position is responsible for performing periodic studies of the costs of capital.
Key responsibilities include:
Completing financial modeling and analysis of all major capital projects and insuring that project assumptions are consistently applied across Ameren

Maintain and update the project financial model for changes in capital structure and returns, as well as other key modeling assumptions including changes in tax law, regulatory recovery, and legislative changes

Perform special economic analyses and modeling for new capital investment and financial alternatives that maximize return to the Company

Perform analyses and computations, and prepare and issue various reports pertaining to the Company's capital structure and the cost of debt, equity and preferred stock

Assist in the development and review of board of director level materials related to capital projects
Qualifications
Bachelor's Degree in Accounting, Finance, Economics, Business Administration, Engineering or related discipline from an accredited college or university. Advance degree or certification in a financial discipline such as an MBA, CPA or CFA preferred. One or more years of relevant experience required. Utility background is preferred.
In addition to the above qualifications, the successful candidate will demonstrate:
Strong analytical skills are required, including the ability to identify, analyze and research operational and financial issues. Candidate must demonstrate proficiency with Excel. Strong oral communication and writing skills are required. Must be able to effectively interact with employees at all levels of the company. Must be able to work independently while working on multiple tasks and the following Ameren competencies: Think Customer, Inspire and Engage, Foster Innovation, Drive Results, Champion Learning, Build Trust, and Be Strategic.
Additional Information
Ameren's selection process includes a series of interviews and may include a leadership assessment process. Specific details will be provided to qualified candidates.
All qualified applicants will receive consideration for employment without regard to race, color, religion, sex, national origin, ethnicity, age, disability, genetic information, military service or status, pregnancy, marital status, sexual orientation, gender identity or expression, or any other class, trait, or status protected by law.
St. Louis-based Ameren Corporation powers the quality of life for 2.4 million electric customers and more than 900,000 natural gas customers in a 64,000-square-mile area through its Ameren Missouri and Ameren Illinois rate-regulated utility subsidiaries. Ameren Illinois provides electric transmission and distribution service and natural gas distribution service. Ameren Missouri provides electric generation, transmission and distribution service, as well as natural gas distribution service. Ameren Transmission Company of Illinois develops, owns and operates rate-regulated regional electric transmission projects. For more information, visit Ameren.com, or follow us on Twitter at @AmerenCorp, Facebook.com/AmerenCorp, or LinkedIn/company/Ameren.